Dear Parents / Guardians
Welcome back to Bishops and the start of the third term. I hope you have enjoyed having your son(s) at home with you and that you had some good family time together, even though our activities and movements were restricted.
Covid-19
It is sad that we have had to start as we have, online, but regulations did not permit us to return to contact lessons. In addition, expert medical advice has been for us to be wary at this stage with the onset of the third wave and the virulence of the current strain. We will continue to manage the situation as best as we possibly can, with our priority being the safety of our boys and staff. We are going to bring all grades back on Monday 26 July as per regulations with strict protocols which MUST be observed by the boys. We will continue to monitor them closely.
The extra mural programme will continue to operate in a limited capacity with non-contact activity and restricted numbers as permitted by regulations. Every effort will be made to ensure the physical activity that is  so important  for our boys is safe. Please be aware that these arrangements can change at the last minute and we will communicate any changes to our parents and boys as soon as we can.
The vaccination programme rolled out for schools at the start of the holidays at very late notice. We have managed to have just over 70% of the staff vaccinated with the remainder being done as soon as possible. We remain convinced that vaccination is the right way to go and will encourage all of our community to be vaccinated as soon as they can.
School Calendar
With school terms changing and with the onset of the third wave of Covid, many events have had to be cancelled or postponed and we will try to keep you updated along the way as decisions are made. Please understand that these decisions are hard to make and are often out of our control as numbers at events are limited.
We received news of the dates for the Grade 12 Senior Certificate exams at the end of the year which will start on 1 November and end on 6 December. There will be some practical exams written outside this period and details will be shared with the boys shortly.
We urge parents not to make travel plans too close to the end of the exams as we are not sure if Covid will have any further influence on the school year.
#UnrestSA
I spoke to the boys in my opening assembly about my thoughts regarding the situation in KZN and parts of Gauteng. The events of the previous week have been devastating and have caused serious introspection for us all, as individuals and as communities. We must always condemn violence, destruction, looting and similar behaviour, but we must be careful that we understand the full picture before making judgement. I have attached the transcript of the message I shared with the boys below.
I remain concerned about other events in our country such as the taxi violence in Cape Town and we have made every effort to protect our staff and help those who have to make use of public transport. If there are any boys who use public transport who feel unsafe to do so, please contact your son's House Director and we will see how we can help him or accommodate his learning.
Throughout all this, these stories of violence and destruction, I remain committed to my country and its people. I see so much good in people and in communities too. I believe we have a bright future. I believe we can work together for the good of all and I believe in kindness, compassion, empathy and mutual respect as values that can hold us together going forward.
Staff News
Many parents will be aware by now of Mr Dave Mallett taking early retirement from Bishops. Mr Mallett has had an opportunity come up to work in the UK and needs to take up that position in mid-August, hence his sudden departure, two years before he was due to retire. Mr Mallett has given outstanding service to Bishops over a significant number of years as teacher, coach, House Director and mentor to our boys and will be sorely missed. We wish him and his family well for their relocation and the upcoming change of scenery!
National Selection
We are very proud of Suleiman Hartzenberg, Imad Khan and Bruce Sherwood who have all been selected for the SA U18A rugby squad that is planned to play a test series against Georgia. This is a wonderful achievement and thoroughly deserved. Our thanks go to their teammates, coaches, parents and supporters who have helped them in their sporting journey and we wish them well for their preparations.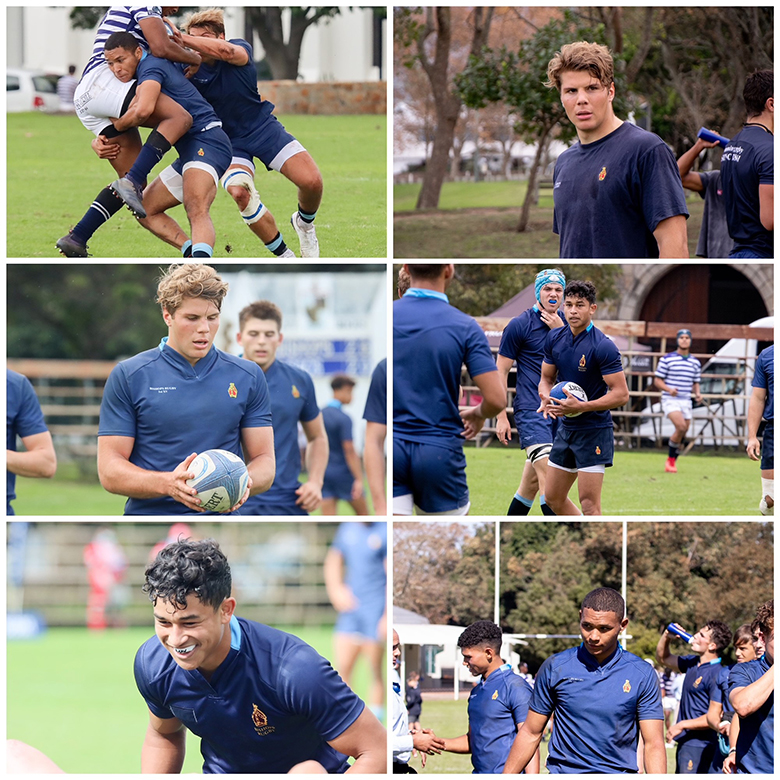 Final Thoughts
I would like to add my good wishes to our Muslim community for the celebration of Eid al Adha, the festival of the sacrifice this past Tuesday.
I wish you all well for the upcoming term and hope that you and your families stay safe, stay healthy, stay positive and have a good term.
Kind regards
Antony Reeler
Principal