Dear College Parents
The most beautiful word on the lips of mankind is the word "Mother," and the most beautiful call is the call of "My mother."  It is a word full of hope and love, a sweet and kind word coming from the depths of the heart.  The mother is everything – she is our consolation in sorrow, our hope in misery, and our strength in weakness.  She is the source of love, mercy, sympathy and forgiveness. - Kahlil Gibran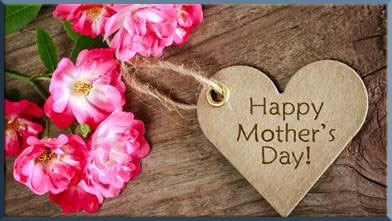 We wish all our Mums a very special Mother's Day on Sunday.
Staff news
We congratulate Mr Marvin Bester and his wife Ruth on the birth of their son Luke on Monday evening.

At the end of this year our HOD Life Sciences Mrs Olga Peel retires. Congratulations to Mr Gerry Noel who has been appointed the new HOD Life Sciences with effect 1 January 2020.
Music
On Tuesday evening we were entertained in concert by our wonderful Jazz Band and Simply Blue, the Bishops a capella group. It was a superb evening; the Jazz band performed in assembly for the boys today in preparation for their participation in the School Jazz Festival at the Baxter Theatre on 31 May.


Exams
Our mid-year exams begin next week and we wish the boys well. They will have been briefed by our Deputy Head Academics, Michelle van Schalkwyk, on our expectations and how best to prepare for the exams. For some grade 8's, it may the first time that they have sat formal exams. I shared an interesting article with the boys in Assembly today which appeared in the London Telegraph about sport and exams. Please see attached. I am sure you will find it interesting; it certainly confirms my view on the matter.
Safety issues
There are 2 issues which I would like to bring to your attention:
I would like to appeal to parents to stick to the speed limit of 20km/h on campus. We do have boys crossing roads right down the avenue and speeding vehicles put them in danger.

The ISASA (Independent Schools' Association of Southern Africa) policy unit have put out a memorandum to all schools about the use of the Uber taxi service. Uber's own terms and conditions stipulate that the service is not available to persons under the age of 18 unless they are accompanied by an adult. I have attached the full memorandum for your attention. While the memorandum warns against the use of Uber we are aware that many boys are using Uber. For safety reasons we have designated the area next to the Woodlands Astro as the pick-up point but please note that this is at parents own risk and the school will not be liable for any incidents resulting from the use of Ubers by our boys.
Please see the following attachments:- Assembly Notices, Sport and Exams, MySchool Competition and ISASA Memorandum.
I wish you all a wonderful weekend.
Yours sincerely
Guy Pearson
PRINCIPAL