Dear College Parents
'Their ideal is our legacy, their sacrifice our inspiration' - inscription on the archway of Delville Wood Memorial
Yesterday we held our Remembrance Day Service at the College at which I gave the boys a talk and slideshow of my recent tour of the Western Front with members of the OD Union. As per our tradition, the incoming Head Boy, Tim Sharples, and I laid a wreath in memory of our OD's who gave their lives in all wars. I must commend James Caro and Drew Burton who played The Last Post and The Reveille on their tumpets, and Ian Douglass (2013G) who played The Piper's Lament on bagpipes.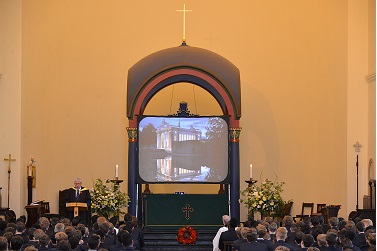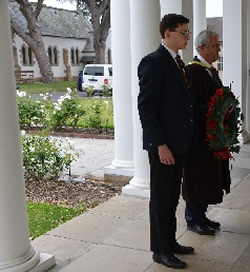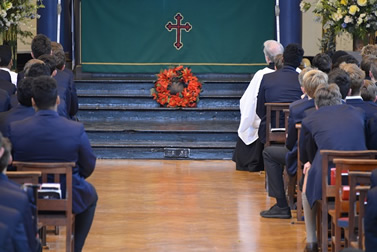 I am pleased to report that the matric exams are going well and the response from the boys has been positive. Our Grade 11s started exams on Monday this week and our Grade 8s ad 9s begin next week. The Grade 10s have been involved in their preparation for the EPIC which begins next week; we wish them well and know that it will be a life changing experience for them.
We do not have any assembly notices for today, we are holding these back until the last assembly of the term. I must mention the outstanding performance of our boys in the International Public Speaking and Debating Competition held in Winnipeg in Canada. Six Bishops boys participated and delivered outstanding results. Of the 110 schools and 163 competitors from 11 countries, Bishops was ranked Best Overseas School, Nicholas Peile Best Overseas Speaker (and 14th overall), Josh Mol Second Best (and 15th overall) and Rohan Naidoo Third Best (22nd overall). In addition, Josh was also the After Dinner Speaking Champion and had to deliver his speech again at the gala dinner at the end of the competition. All the boys should be congratulated for their contribution to the overall performance of the school, and especially those who were awarded trophies.
Our new-look Bishops Magazine is currently underway and is going to be superb; please see the attached preview and order form.
I am also attaching information from the Bishops Trust about the Extra Term Initiative.
I hope you have a wonderful weekend.
Regards
Guy Pearson
PRINCIPAL