Dear College Parents
I do hope that you all enjoyed the short but welcome holiday break, the weather was certainly very beautiful here in Cape Town. Many of our boys were involved in holiday activities and the results can be found in the assembly notices. We have been following the performances of our boys, Michael Houlie, David Naude and William Rose at the Youth Olympics. Michael had the honour of being the flag bearer for the team and swam the fastest time ever at the Youth Olympics for both the 50 and 100 meter breastroke events, a brilliant performance.
At yesterday's assembly, the final one for the matrics, the Secretary of the OD Union, WP van Zyl, presented each of the Matrics with their OD ties. We also celebrated the fantastic achievements of our boys across a range of activities. I am often just so amazed at the breadth and depth of achievement of Bishops boys.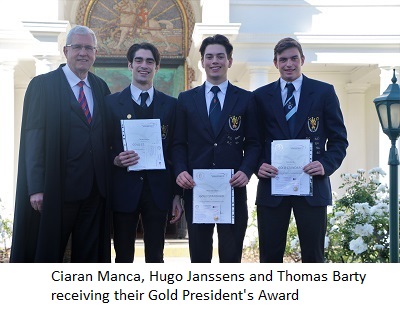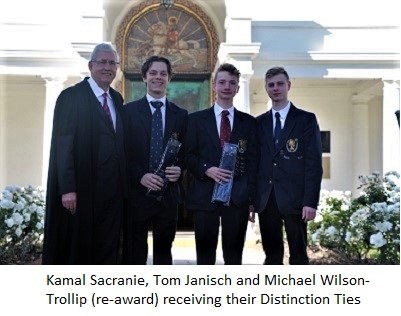 Today we celebrated a wonderful year with our Prize Giving and Valedictory Service. I have been pleased with the dignity with which the Matrics have conducted themselves over the past week and we wish them well as they leave to start their final exams.
"The King is dead, long live the King"! As our Matrics leave we congratulate those in Grade 11 who have been appointed to leadership positions for 2019; particularly Headboy William Linley and his Deputies, Tom Liefeldt and Murray Gordon. I do want to remind parents that in our new leadership structure it is all the Matrics who play a leadership role and they will all have an opportunity to make their mark in the school. The role of the Heads and Deputy Heads of Houses is very different to the old prefect system (please see attachment).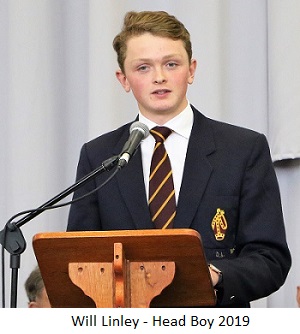 Our summer sports programme resumes with fixtures today and tomorrow and we wish our 17 oarsman well as they leave this evening to take part in the Head of the Charles Regatta in Boston.
I wish you all a wonderful weekend.
Yours sincerely
Guy Pearson
Principal