Dear College Parents
You may not be able to control every situation and its outcome, but you can control your attitude and how you deal with it - Anon
Yesterday we enjoyed a wonderful new Mothers lunch in the Woodlands Pavilion. Part of the proceedings was entertainment by our acapella group Simply Blue. I'd like to thank Belinda Gordon and her team for the tremendous energy and effort they put into organising this event.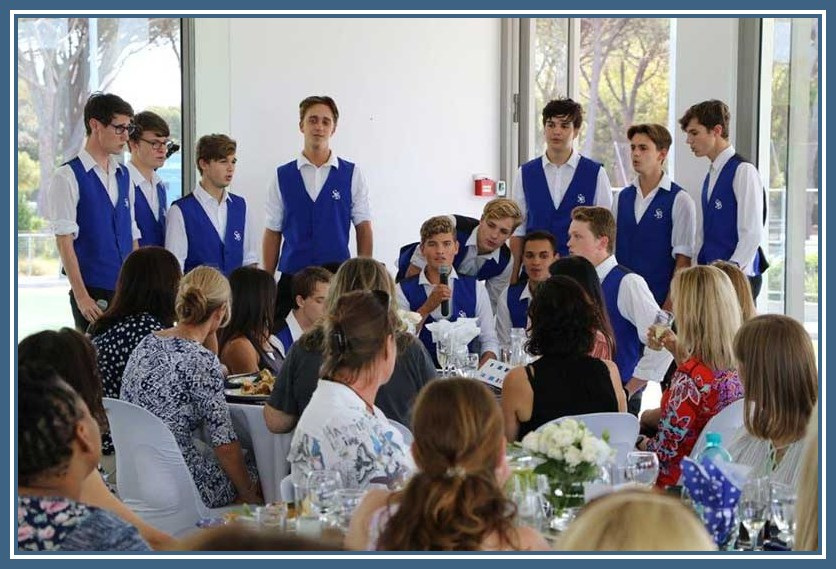 College Evensong
The first Evensong of the year will be on Tuesday evening at 18h30. On this occasion, the Grade 9s are excused to allow space for parents and you are all welcome to attend. Evensong is compulsory for all boys in Grades 8,10,11 and 12.
Founders Day
We celebrate Founders Day next Friday. At our Founders Day Service on Friday morning we will be honouring two OD's with the first ever Robert Gray Medal. The description of the award is as follows:
Purpose
The Robert Gray Medal is the most prestigious and only award which the school can bestow on an OD who has made a significant and exceptional contribution in his field of endeavour, or to society in general.
Criteria
The recipient must be a living old boy.

The achievements must be of a nature that exemplifies the philosophy, values and spirit of Bishops and the ODU. The characteristics of courage, compassion, a willingness to fight for truth and justice and a genuine concern for his fellow man must be present.

The contribution/achievements must be of such a nature that it has had a significant impact for the good of society.

The contribution/achievements must have been made over a sustained period (at least 10 years).

While the recipient's achievements might have brought personal material gain, this must not have been the driving motivation for the endeavour.
We will be honouring Dr Robert Frater and Mr Raymond Ackerman with this award on Friday.
There is a programme for the boys until 1pm after which they may go home although they are encouraged to support the boy/old boy activities in the afternoon.
Staff News
Congratulations to Olga Peel who placed 3rd in the National Teacher Awards and received the Kadar Asmal Award for Excellence. Well done to Peter Hyslop who was awarded his long service certificate for completing 35 years of wonderful service to Bishops.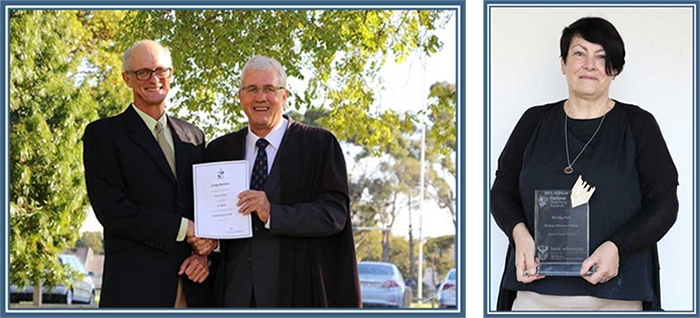 Sport
Our Bishops athletes performed superbly and dominated the annual Triangular meeting with SACS and Rondebosch. A highlight were the two records set by Oliver Stewart in the 1500 meters (he broke a record which had stood since 1985), and Suleiman Hartzenberg in the 200 meters.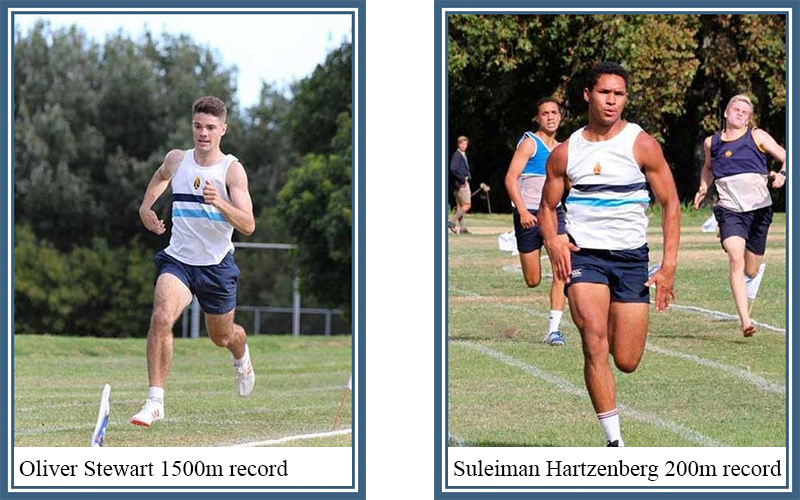 The Rowing Club also had their best ever outing at the Buffalo Regatta achieving 3 gold, 4 silver and 1 bronze medal; and at the Selbourne Regatta 6 silvers and 1 bronze. We wish them well at the SA Champs at Roodeplaat next weekend.
Community Partnership
Bishops raised an outstanding total amount of R37 435.30 for the National Institute for the Deaf through our participation in the 2018 NID Change for Change moneybox-project. This is currently the record amount collected by a school through the project-the previous record was R33 382.65. A big thank you to all pupils, parents and staff who contributed.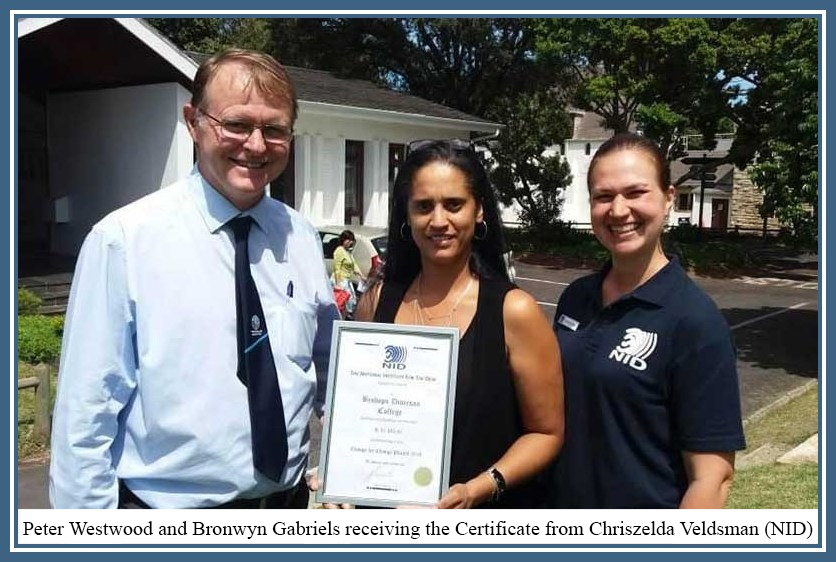 School Production  Joseph and the Amazing Technicolor Dreamcoat
Bishops will be staging Tim Rice and Andrew Lloyd Webber's sparkling family musical, Joseph and the Amazing Technicolor Dreamcoat this year. Retelling the Biblical story of Joseph and his coat of many colours, this magical musical is packed full of unforgettable songs including Any Dream Will do and Close Every Door to Me.
The production will be staged from 5 – 9 March 2019, in the Memorial Theatre, at 7:30pm each evening. Bookings open at The School Shop, on Wednesday, 27 February 2019, and tickets cost R120.00. Direction is by Wayne Tucker, Musical Direction by Stephen Carletti, Andrea Rutter is conducting the band, and choreography is by Anni Goedhals.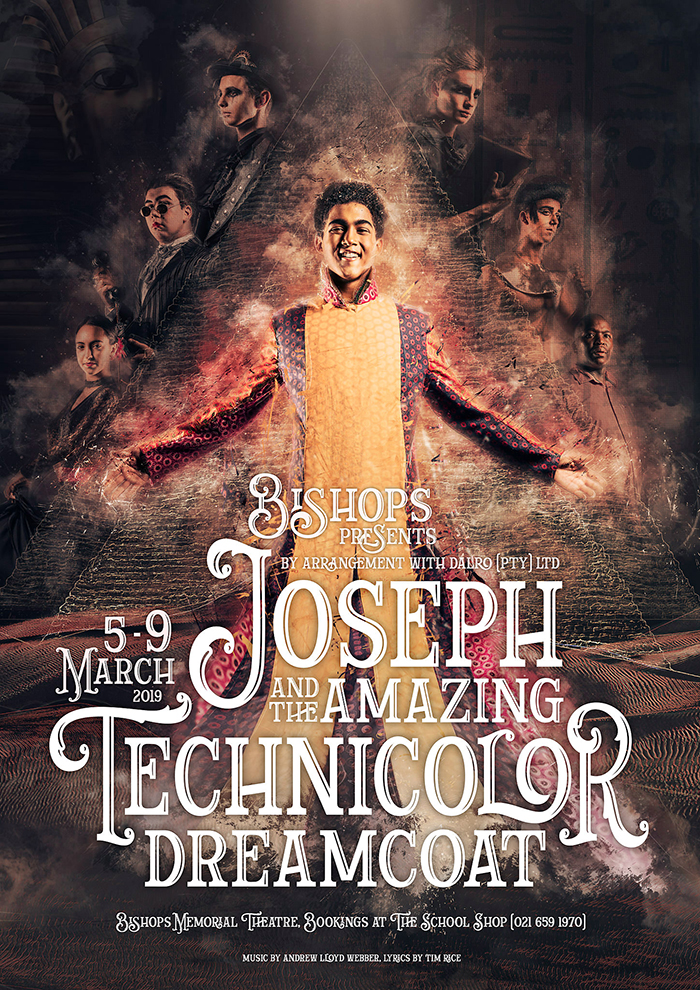 Dogs on campus
Walking of dogs on campus has become a major problem because unfortunately our experience is that very few of the owners clean up after them. This has become a major health and hygiene risk, especially in the area around the Pre Prep. Please note that no dog walking will be permitted on the main school campus in future (except by those who reside on the campus), dog owners can still walk their dogs on Lutgensvale if they have a key to the gate. Please do pick up your dog litter there as well and put it in a packet which is provided.
Please see attached today's assembly notices, my assembly message and information about the MySchool support campaign. We are particularly pleased to receive the news that 32 boys in the Matric Class of 2018 achieved results which placed them in the top 10 in the Western Cape in their subject (see full list in assembly notices).
Have a wonderful weekend
Yours sincerely
Guy Pearson
PRINCIPAL