Dear College Parents
Our greatest weakness lies in giving up.  The most certain way to succeed is always to try just one more time – Thomas Edison
We have had a good start to the year and all our new boys seem to have settled well. The Grade 8 boys leave for their camps on Sunday morning and on Wednesday evening we have the New Boys Welcoming Service in the Chapel at 17h30. This will be followed by a cocktail function for all new parents and staff at the Frank Reid Pavilion.
When I spoke to the new boys at the start of term, I did say to them that at the start of their high school career there would be inevitable disappointments about which sports teams they were initially selected for. They often come from small schools where they are in the A teams and may suddenly find themselves in the C or D team, just because Bishops is a much bigger school. I encouraged them not to be disappointed but to keep doing their best, there are many wonderful stories of Bishops boys starting in the D team in Grade 8 and ending up in the first team in Matric. Boys grow and develop at different stages and coaches do sometimes get it wrong but it all pans out in the end. We encourage parents not to intervene in selections, the first step is for the boy to engage with his coach. There are other avenues which he can use such as his Tutor or House Director. In the end we all want what is best for every boy, sometimes we may disagree on the way we get there!
General Themes for the Year
As a school we always set ourselves general themes for the year in addition to goals which are specific to each of the different "pillars" of the school, namely academic, cultural and sport. I thought I would share our overall general themes for the whole school for 2019:
D

iversity and Inclusion remains a top priority and must continue to be pursued within the Bishops Community. The 2019 Future-Fitting goals must be finalised and implemented.

iSAMS (School Management Information System) roll out to be given the energy and time needed to make it as smooth as possible.

Social media education of staff, boys and parents must happen so that boys will be more thoughtful and careful about their online activity.
Regarding the latter, we have put a lot of effort into educating boys regarding appropriate use of social media. Last year we decided that all WhatsApp groups associated with the school will have either a teacher or a Matric boy on the group to monitor activity. I urge all parents to help us by monitoring your boys cellphone use, particularly regarding social media.
Assembly
We celebrated some excellent achievements for the holiday events and first week of term. As usual, we have much to celebrate in a broad range of activities. For the benefit of new parents, I send out a newsletter every fortnight which includes assembly achieves and notices and also the talk which I give to the boys. Hopefully this not only keeps you informed, but allows you to engage with your son.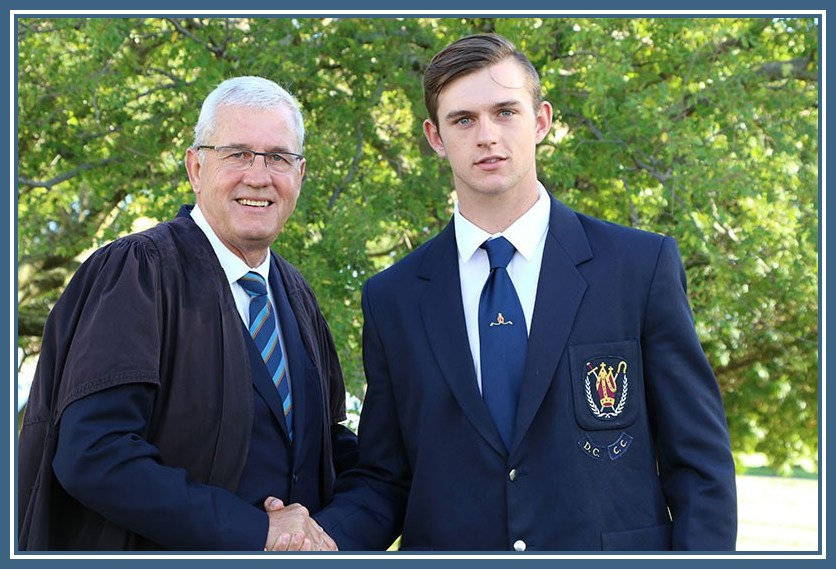 Jono Bird – SA U19 Cricket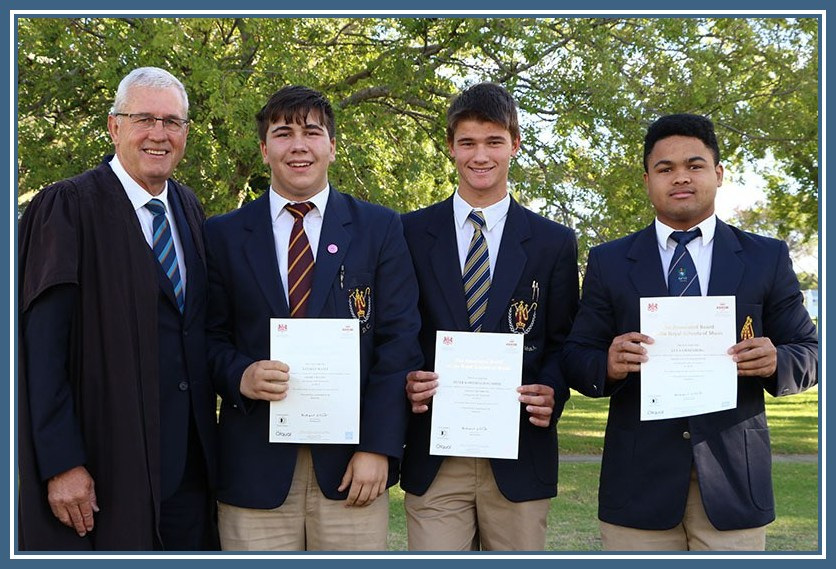 Royal Schools of Music – Grade 8 distinctions: Nathan Scott, Peter Worthington-Smith, Luca Liebenberg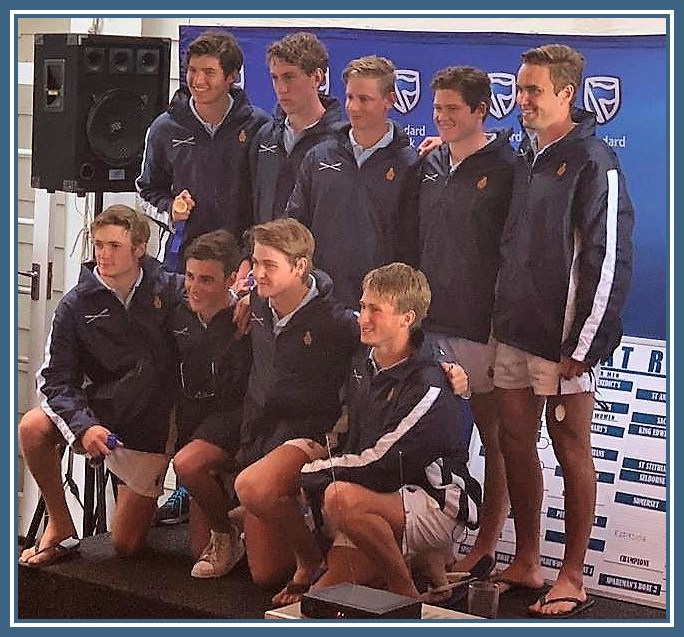 Buffalo Regatta Medal Ceremony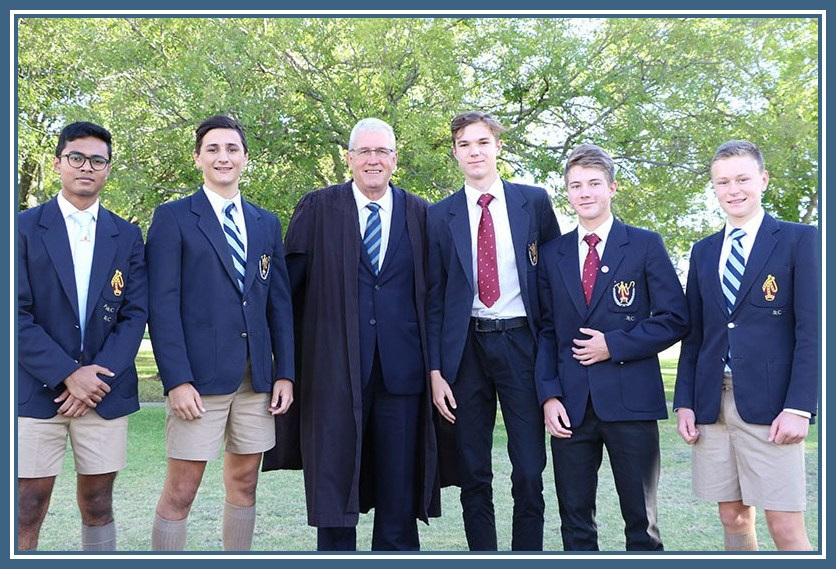 Academic Jerseys: Rohan Naidoo, Tomas Slaven, Jakob Holm, Reece Oellermann, Christopher Dice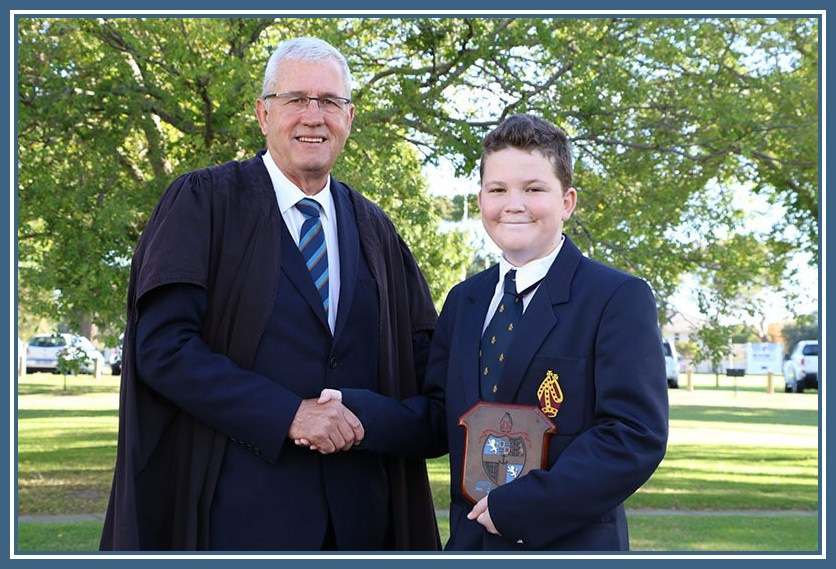 New Boys Heritage Test: Winner School House (William Jones with Frank Reid Shield)
Prayer Groups
Please join our parents prayer groups:
A combined College, Prep and Pre-Prep prayer group in the Woodlands Pavilion every Tuesday morning from 07h30.

A mens prayer group at 07h00 on the second Tuesday of each month during term time at the Rossall Pavilion at the Prep School
Ireland Rugby Tour
There are still a few tickets available for the dinner to raise funds to support the 1st XV tour to Ireland. It promises to be an excellent and interesting event, please see the attachment .
PA Golf Day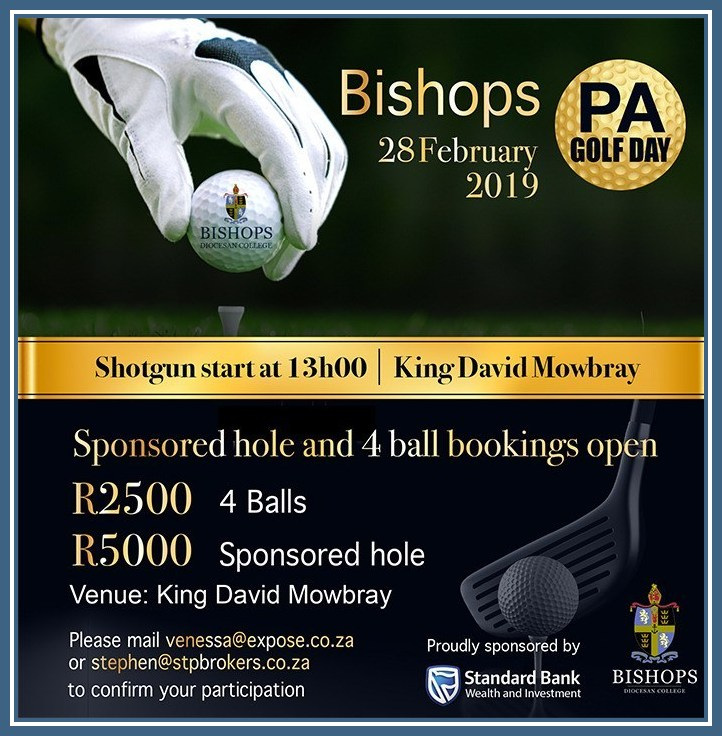 MySchool Card
Since re-launching the MySchool Card initiative at Bishops the response has been very positive, and many members of the Bishops community have either applied for a new card, or have started using their old ones again. 
As this is a painless way to fundraise, we again appeal to you to please apply for your MySchool card and use it as much as possible at any Woolworths or partner store.  Regular feedback on the progress of this initiative will be made available.
The funds raised from this project will be used to upgrade the present libraries, which are used by all the Bishops boys from Pre Prep to College. 
Our aim is to change these facilities into 21st Century Resource Centres which will equip our boys with the skills needed for the future! So all that is left for you to do is apply for your card and use it!
Please download the MySchool Application as attached.
Our thanks to those who have taken up the challenge of 'Every Swipe Counts'!
Any queries please contact Rosemary Wilke at rwilke@bishops.org.za
We have a busy weekend of sporting activities to look forward to, good luck to the boys involved.
Have a wonderful weekend.
Yours sincerely
Guy Pearson
PRINCIPAL