Dear College Parents


"True leaders always practice the three R's: Respect for self, Respect for others, Responsibility for their actions" - Anon
The Rondebosch Derby last weekend brought the curtain down on our Winter Sports Season. We can look back on a very successful season for our 1st XI hockey and 1st XV rugby; our junior teams also show great promise for the future. Well done to all boys and their coaches. This afternoon and evening, the Villager's 7s take place, where Bishops are the defending Champions.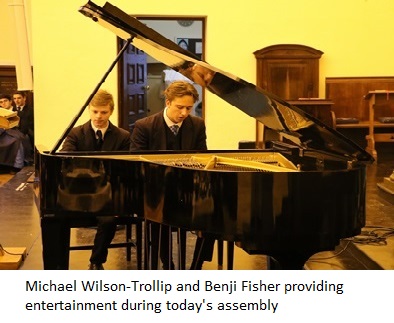 Assembly today was a wonderful celebration and acknowledgement of the amazing talents of our boys across the full range of school activities. (Please see the attached assembly notices). Of particular commendation is the achievement of Michael Houlie (swimming) and David Naude (climbing) who have been selected to represent South Africa at the Youth Olympic Games. In addition to this, we awarded four distinction ties, which is for National representation, to Jono Bird (cricket), Adam Suleiman and Jake Herbert (karate) and Freddie Spencer (golf).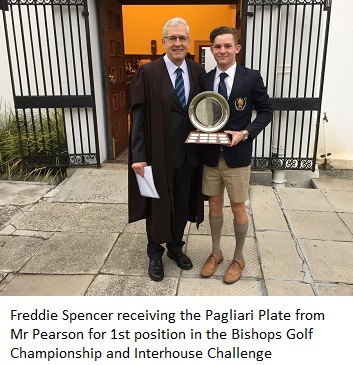 LEADERSHIP
In 2008 Bishops moved from a prefect system of student leadership to one which involves all the Grade 12 boys in the College operating within portfolios.
The College still has a Head Boy and each House has a Head of House. The latter are encouraged to act as captains of their team of matric leaders within the House and College.
What we believe about leaders and leadership:
All individuals have some leadership potential.

Certain personality traits predispose some individuals to assuming leadership positions. All people are not equally gifted.

Specific knowledge, experience and expertise allow some individuals to emerge as leaders in specific situations; equally, in different situations different individuals may come to the fore as leaders.

Leadership skills can be learnt and developed and therefore all individuals can demonstrate more effective leadership with training, experience, coaching and personal reflection.

Leadership involves both inspiring followers (influencing others) and achieving a task (accomplishing a goal).

Leadership involves mentoring and being mentored.

Leadership involves service.

Leadership should be exercised in a way which is consistent with the values which Bishops holds dear. Indeed leaders are custodians of these values.
Twice a year the matric boys go through an appraisal process which is used both to consider how they are doing and to encourage and guide them. After the second of these the House staff decide upon leadership awards against certain criteria. Merit certificates have been awarded in Houses, but today in Assembly we recognised those boys who achieved Distinction awards for leadership. (Please see assembly notices).
We wish our matrics well as they begin their Mock Matric Exams on Monday.


NICHOLAS JANISCH

We are pleased to announce that the 2016 recipient of the Mary Gray Studentship to St John's College Cambridge, Nicholas Janisch (2016G), will be going to Cambridge in September 2018, to commence his studies in Mathematics and Physics... Read more HERE.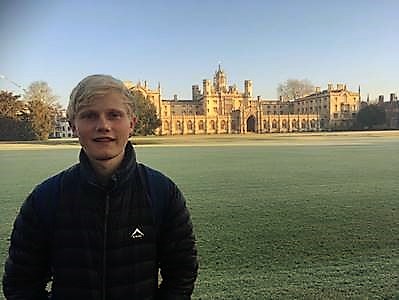 MICHAEL BECKURTS CARDS
If anyone is interested in buying cards from the landscape drawings of the Cederberg by Michael Beckurts, the school shop still has stock available.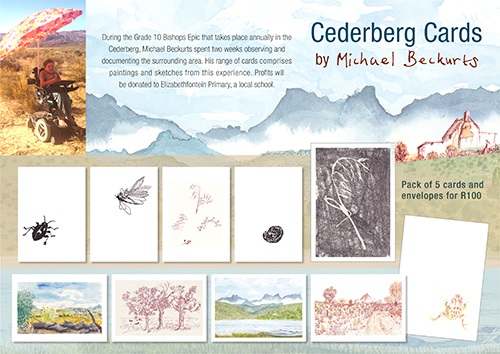 Have a wonderful weekend.
Yours sincerely
Guy Pearson
PRINCIPAL