Dear College Parents
Welcome back to the start of the second term, I do hope that you all enjoyed a good holiday with your families. It was a very busy holiday for many of our boys and staff, and the Assembly Notices highlight a very productive time for all.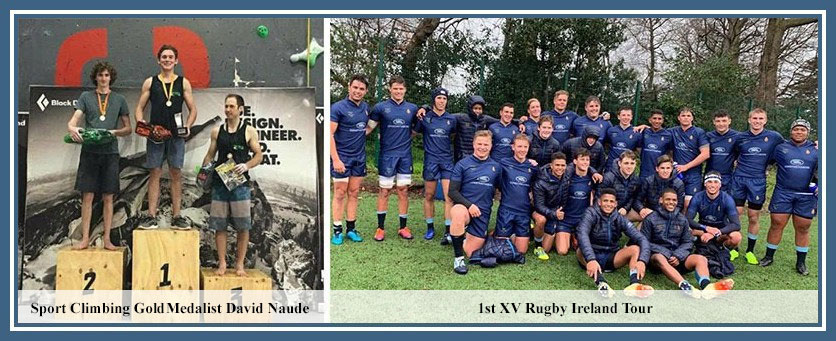 Staff changes/promotions
Mr Keith Warne completed his excellent tenure as Head of the Science Department at the end of last term, we thank him for his wonderful leadership over 10 years. The new HOD Science is Dr Anne Stevens.
We congratulate Mr Wayne Tucker on his promotion to the position of Assistant Deputy Head Academics.
Mrs Jacky Withers is on long leave and is replaced by Mrs Wendy Moult in the Life Sciences.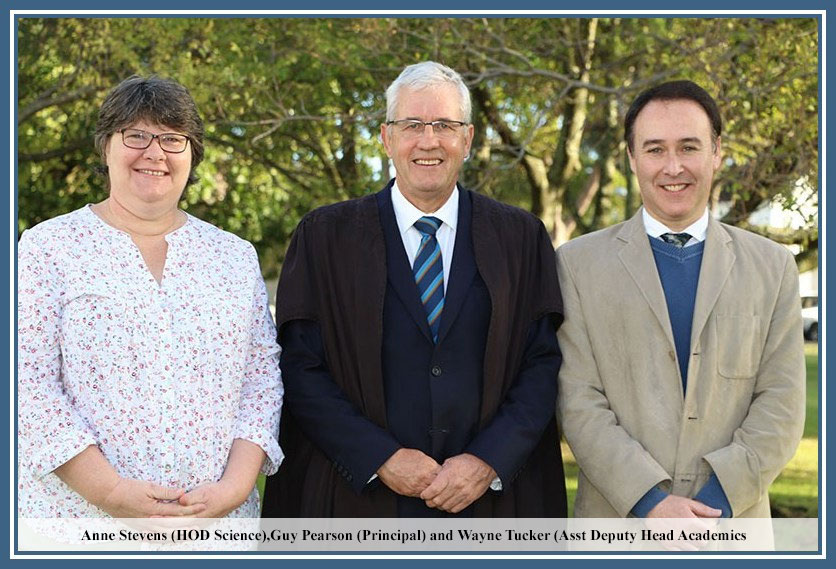 Condolences
During the holidays we heard of the sudden passing of Deidre Liddell, Mother of Seth Liddell (Grade 11M). Our thoughts and prayers are with Seth and his family during this sad time.
Bishops Rhodes Scholarship
You may be aware that Bishops has its own designated Rhodes Scholarship, which since 2012 has been shared with our partner schools - Herschel, St Cyprians, St George's and LEAP 1. The Bishops scholarship dates back to 1902 when two ODs, Frank Reid and William Farquhar Yeoman, were the last two recipients of Mr Rhodes''Pre-Will' scholarships.  This award was a 'trial run' for the Rhodes Scholarships. The scope of the Bishops Rhodes Scholarship was expanded in 2015, and now it is being further extended in order to allow applications from the sons and daughters of:
Members of present and past academic and support staff of Bishops and its four partner schools (Herschel, St Cyprians, LEAP1 and St George's Grammar School) who have served or will serve the said schools for at least five years;
Present and past parents of Bishops and its partner schools who have, or have had, or will have had a son/daughter at the school for at least five years;
Present and past members of the Council /Board of Governors of these schools, who have served for at least five years;
Members of the Bishops and partner schools' former students/Alumnae/i Unions/Associations, where such son/daughter was educated in South Africa for at least five years.
A Rhodes Scholarship Info Evening will be held at Bishops on Monday 29 April from 7.00pm-8.30pm, hosted by the Honorary Secretary of the Bishops Rhodes Scholarship, Paul Murray. Tea and coffee will be served at 7.00pm, followed by the presentation. The evening will provide information on the application process (for which the relevant documentation is attached); a power point presentation; the latest information and video clip from Rhodes House, and a Q/A session.
The venue for the Info meeting will be the Raymond Ackerman Centre, the building adjacent to the Hockey Astro as you enter the school from Campground Road. There is parking available.
Candidates wishing to attend the Info Meeting are requested to RSVP to Paul Murray (pmurray@bishops.org.za), Secretary for the Diocesan College Rhodes Scholarship.
Concussion Injuries
Over the past few years a number of our boys have suffered concussion, particularly on the rugby field. As a school we are committed to decreasing the incidence of concussion and other injuries by making sure that our boys are properly conditioned and use the appropriate mouth guards. In addition, we have consulted widely and have introduced a thorough concussion management protocol which includes "return to play" and "return to learn" processes. The significant change to the protocol this year is that a medical practitioner needs to give final clearance for a boy to "return to play" and "return to learn". As a school we want to err on the side of caution while at the same time eliminate the incidents of boys who suddenly exhibit concussion symptoms during exam time! Please see the attached documents from the head of our BSU, Mr Peter Farlam, who is managing this process.
Winter Sports
As we look forward to the winter sport season, I spoke to the boys in assembly today about my expectations of them on and off the field. As Bishops parents and supporters, I would also encourage you to support our ethos by:
Always supporting our teams in a positive way;
Refraining from directing negative comments at referees, umpires, coaches, players or opposition supporters;

Positioning yourselves well clear of the playing areas;

By not approaching the officials or coaches after a match;

In the event of injury, allowing the medical personnel to do their duty and only going onto the field if your expertise as a medical doctor is called upon.
Let us have a wonderful season and remember that in the end it is only a game!
Please see the following attachments: -
Assembly notices; Principals Assembly message; Rhodes Scholarship Document; Return to Play Protocol, Bishops Rugby Supporters Club Flyer.
Yours sincerely
Guy Pearson
Principal