Dear Parents

It was wonderful to be in London and see the Dulwich Exchange in action. While the newspapers and much talk was about Brexit and what was going to happen or not happen, that gloom was offset by the spring flowers, lush green lawns and trees and the exuberance of the boys.

Our twelve Grade 6 boys who went on exchange return on Saturday having spent five days in school going to all sorts of lessons including a cookery class, which they immediately asked if we could replicate at Bishops, and a number of days in London itself, as well as out and about over the weekends with their host families. It is so different from a holiday in London with one's parents: there are eleven other boys to consider, there can't be much negotiation about each day's activities, and they spend fourteen nights living with other families. A residential tour such as this does provide a great experience, not just in terms of another country and school and what they offer, but also in terms of resilience and independence which are required and have to be developed. And invariably this will be seen later at home and at school.

Our Grade 7s go on their annual Kwazulu-Natal tour at the end of the month. They are away for eight nights, four of which are spent with host families from the two schools we visit. The other nights are spent together in other venues outside of the city, including Elandsheim close to the battlefield sites.

In both cases, boys are suddenly mixed with other boys they do not normally associate with, are away from their parents for a significant amount of time, and need to fit into the lives of others. Both trips provide a very rich growing experience and I am grateful to the staff who accompany them and make such tours possible.

I hope you are able to enjoy a wonderful weekend.

Kind regards

GREG BROWN
HEADMASTER
| | |
| --- | --- |
| | DIARY Dates |
Friday 10 May 2019

Charlton Grade 5 Outing

Venue: Grand West

Time: 18h00 to 20h30

Tuesday 14 May 2019

Beginners Music Concert

Venue: Jagger Hall

Time: 19h00

Friday 17 May 2019
Durbanville Exchange

See further information under

TAKE Note
| | |
| --- | --- |
| | TAKE Note |
Rugby - Assistance Required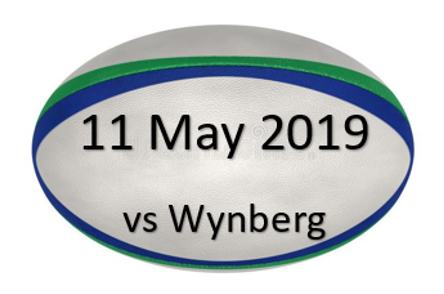 Please click HERE to volunteer for a 30 minute slot at the Tuck Shop or Egg and Bacon Stand. Your help will be greatly appreciated!
Durbanville Exchange

Next week on Friday 17th & Saturday 18th May, our annual exchange with Durbanville Primary takes place. This year, it is our turn to host our visitors.
Please note that the whole school is involved in this exchange. Please click HERE for the provisional arrangements.

Further details will be communicated in due course.

Sports Supporters Letter
Please click
HERE
to read this important letter.
Prayer Groups

The Men's Prayer Group will take place this coming Tuesday 14th May at the Woodlands Pavilion at 06h50.
The Parents' Prayer Group will follow from at 07h30.
Should you have any questions, please feel free to contact our Youth Pastor, Justin Woolls, jwoolls@bishops.org.za.
Prayer Box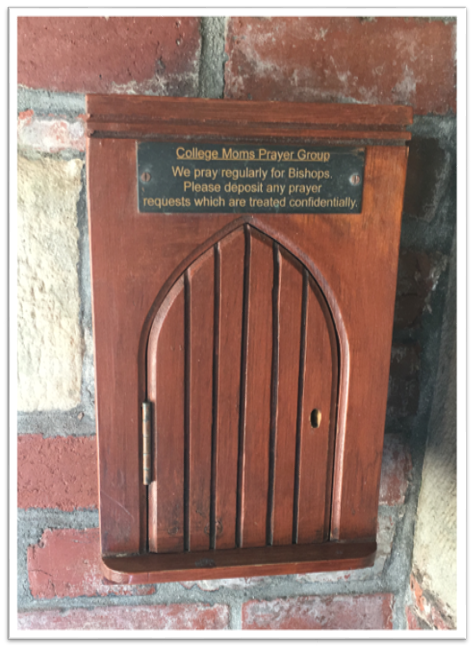 There is a prayer box in the entrance of the Brooke Chapel, please feel free to add your prayer requests to the box.
MySchool Competition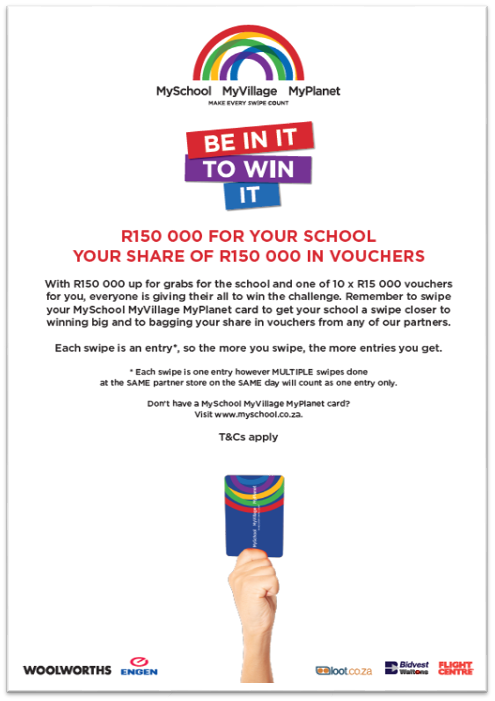 Visit www.myschool.co.za to apply for a card if you don't already have one.
SWIPE THOSE CARDS!
| | |
| --- | --- |
| | NEWS |
Winner - Rick the Bear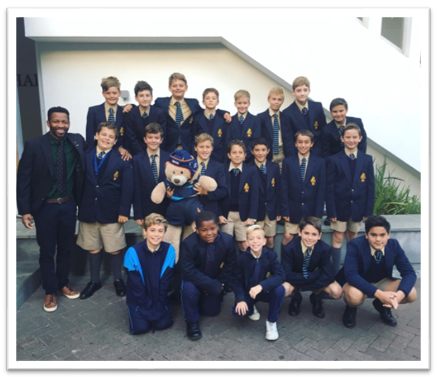 Our first recipients of Rick the Bear for this year are the U12C team. A great team performance against SACS, showing off some excellent skills throughout the game, clinched them the title.
Sandwich Outreach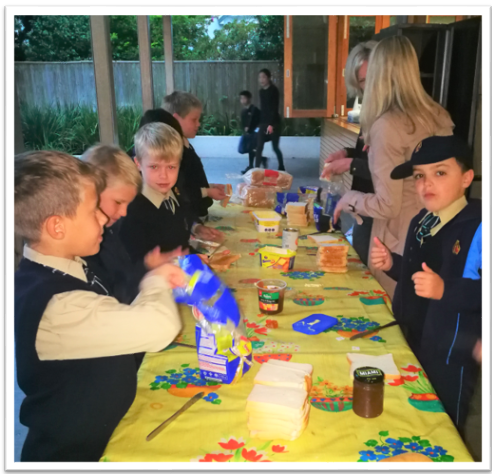 Many thanks to the Grade 3 boys and moms for making sandwiches on Tuesday and to everyone who sent in beautifully made sandwiches. Grade 4's - it's your turn next week!
Revelation Revs Up!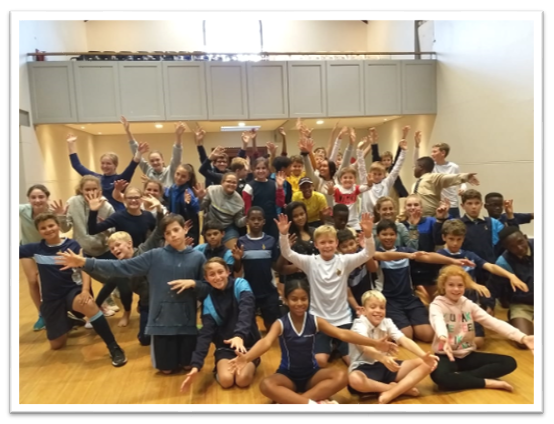 The campus is abuzz with excitement regarding the home-grown musical production, Revelation, which will be staged at the Bishops Memorial Theatre from 11 to 14 September. The musical, written by our own Sandee Clapperton and scripted by ex-music staff member Dulcie Brandon-Kirby is guaranteed to enthrall audiences with its fun, but thought-provoking theme, catchy music and innovative set design.
The Bishops boys have teamed up with a talented troupe of girls from Rustenberg and Mickelfield Preparatory schools and rehearsals are well under way, the 56-strong cast grappling with the complexity of three-part harmonies and energetic dance moves. With the choreography in the safe hands of Roxy Levy, the singing and vocal coaching being led by Sandee Clapperton and Tina Sheard and the learners fuelled by a regular supply of chocolates and brownies, steady progress is being made.
Russell Drury, Bishops Prep Drama teacher and director of the show, states: "We hope to create a richly musical theatre experience with a wealth of texture and colour, allowing set, costume and lighting to weave their magic. We are just hoping that too many male voices do not break."

Watch this space for further developments and details such as ticket sales. This is a show that you really do not want to miss!
BISHOPS PREPARATORY SCHOOL
Fir Road, Rondebosch, Cape Town, 7700
Phone:+27 (21) 659 7222 | Fax: +27 (21) 659 7227