Dear Parents

We welcomed Spring rather sceptically this week and our hopes of enjoying a sunny warm day were quickly forgotten.
Readathon is always an exciting time for the boys. Despite the fact that they get to dress up, the enthusiasm for reading just seems to be ignited and it is really so exciting to watch. We have had a variety of visiting story readers this week which has been fabulous for the boys. Thank you to the staff that took time out of their busy day to read to them. A good conversation starter this weekend would be: What was your favourite story you heard this week, who read it to you, why was it your favourite?
We have some lovely new books in the library, another large order which is on its way and we are encouraging the boys to read them and take them out. We have some lovely magazines also in our library that the boys really enjoy looking at but unfortunately cannot take out. Our display next week is on feelings and stories about respect and tolerance.
An enormous THANK YOU to all the families that donated books to our collection. As mentioned before, these will be divided between Little Libraries and the new Vusa mobile library.
Wishing you all a wonderful weekend.

Kind regards



SHARLENE GROOM
HEAD: PRE-PREP
| | |
| --- | --- |
| | DIARY DATES |
Thursday 9 September
PA AGM
Time 18h30

Friday 17 September

Bandana Day (Sunflower fund)
Please make sure you purchase a new 2021 bandana before they are all sold out if you want to be part of this civvies day! We support this foundation who does exceptional work.

Friday 17 September

Extra mural activities end

This will be the final day of sport for this term.

A new Term 4 sport timetable will be loaded on My Bishops Life and a new sign-up form for Term 4 sport will be available before the end of the term. Please note that this is the last day for morning and afternoon music lessons as well.
| | |
| --- | --- |
| | TAKE NOTE |
Parents' association AGM
A reminder that the online PA AGM has been postponed to next Thursday, 9 September 2021 at 18h30. We are very grateful to our IT Department who, at very short notice, managed to source and test a new online voting system which is a lot more fit for purpose that what we used previously.
The new voting form was sent out yesterday. If you did not receive it, please check your junk mail. If it is not there, please email sjohnson@bishops.org.za as soon as possible.
Please do cast your vote as well as attend next Thursday's online AGM. It is a chance to hear from the outgoing Committee and I have also been asked to provide feedback on the school and Covid as well as progress in our transformation process.
| | |
| --- | --- |
| | PRE-PREP PRAYER GROUP |
Message from our Youth Pastor

September marks a global campaign known as the season of creation. Over the next month many will pause to consider the care of creation, land, sea and sky. This week at Pre-Prep I spoke to the Grade R boys about the dangers of plastic pollution and the impact of the ocean. We looked at references in the Bible to water and how it serves humanity, animals, forests and plants. It's encouraging to listening to their concerns and proactive gestures to save water, clean the beach from plastics and seek ways to make water accessible for others.
There is no substitute for this precious resource, and yet we waste it, we pollute it, and we even commodify it! Let's start anew, and begin by thanking the Lord for the gift of water.
The Psalmist declares, "The voice of the Lord is upon the waters." (Psalm 29)
Let us follow God's voice! Let us make a difference for the members of the global population who suffer from water related issues. Let us, today, think about the future and ask God to help us protect this precious resource for future generations.
It may be helpful to watch a video or documentary about plastic pollution or climate change with your son and have a conversation with him. Listen to his concerns and ideas as to how we can solve the problem. Together let us think, act and go green.
| | |
| --- | --- |
| | GENERAL INFO |
Covid update
Since last week we have had three boys test positive for Covid at the Prep, with none at the Pre-Prep.  There have been four new cases at the College. Overall, a significant drop in cases across the school. Thank you to those parents who have been considerate in keeping boys at home even with slight colds. We realise this is inconvenient but it really as assisted us to limit the spread of any possible infection. The new information shared from the Department of Health indicates that headaches, blocked/runny nose, sneezing, weakness/fatigue are all symptoms assiciated with the Delta variant and need to be treated with caution.
A number of our Matrics who have turned eighteen have already been vaccinated and it appears that the Western Cape Education Department is encouraging eighteen year old Matric pupils to vaccinate as soon as possible.
On the issue of vaccinations we quote from the Principal's newsletter last week. "As a school we do support vaccinations as a means of protecting ourselves and our communities and allowing a quicker return to the new life we want to live. I cannot encourage parents enough to vaccinate. While it remains a personal choice, all the evidence I have read and advice I have been given points towards vaccinations as the safest way of getting us through this pandemic. The Bishops influence is extensive and we have the opportunity to use this influence, all of us, to get as much of our community vaccinated as possible."
| | |
| --- | --- |
| | HIGHLIGHTS |
Readathon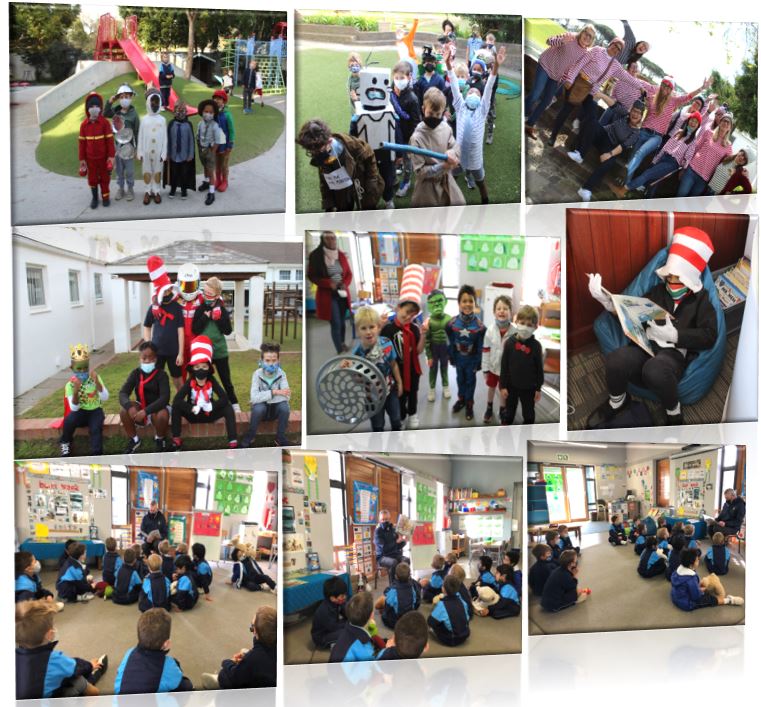 Readathon 2021 has been exciting. Grade N discovered and read some books by Julia Donaldson, while the Grade R's read an all-time favourite, The Cat in the Hat by Dr Seuss. The Grade 1's and 2's travelled around the World discovering and learning lots of interesting information about different countries and continents. "The Journey of a Lifetime starts with the turning of a page" a quote by Rachel Anders was the inspiration.
The boys loved showing off their socks and t-shirts representing different countries and explaining why they had chosen the country. Over the course of the week, we enjoyed having visitors from the College and Prep, including, Mr. Reeler and Mr. Brown, come over to read some very exciting stories to the boys. On Thursday, Dress-up day caused lots of excitement, as the boys came dressed as their favourite book character. Even the teachers got in on the action.
We travelled Around the World in a day on Friday, with some very interesting virtual tours from the comfort of our classroom. A great way to celebrate and encourage reading! Thank you Mrs Wallace for planning such a great experience!
Pamper Party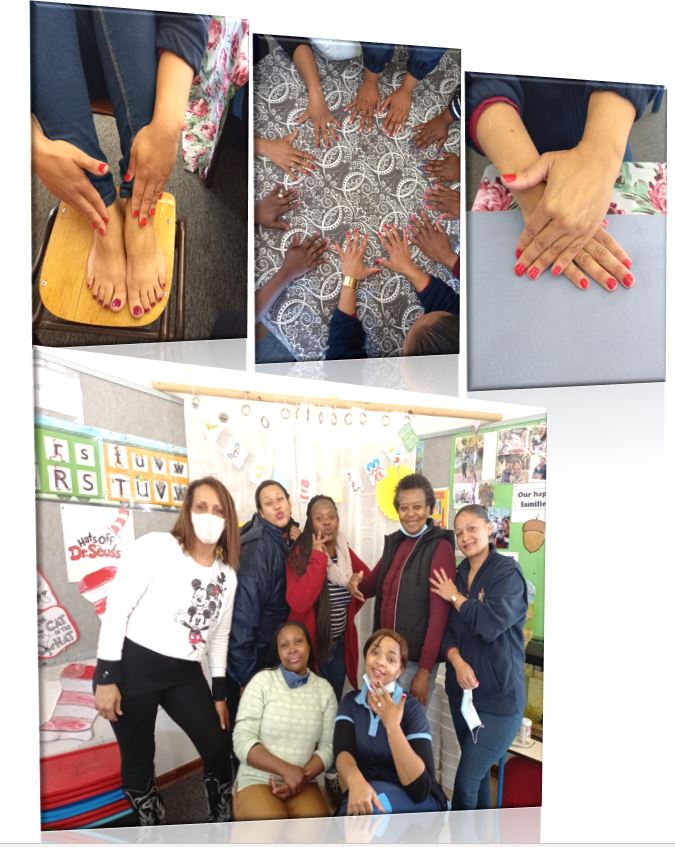 Our Grade N and R teacher assistants enjoyed a wonderful Pamper session this week to thank them for all they do to help our boys and our staff. They were treated to a nail polish of their choice, lipstick, yummy treats and a wonderful, fun pamper session. Thank you to Mrs Carmen van Zyl for organising this very enjoyable afternoon!
Hockey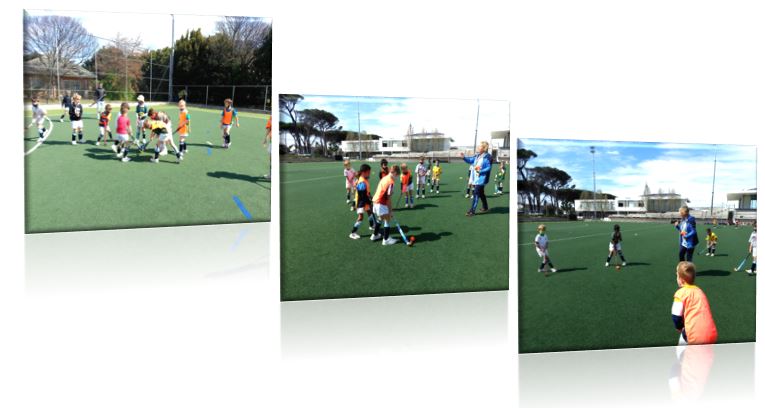 Our boys have been learning how to play mini matches. The skill level of all the boys has improved substantially and this has been a really great start to our hockey development. Thank you to the wonderful coaches that spend time with these boys.
BISHOPS PRE PREPARATORY SCHOOL
Campground Road, Rondebosch, Cape Town, 7700
Phone +27 21 659 1037 | Fax: +27 21 659 1922