Dear Parents

The beginning of a new month is another chance given to us in order to revive the state of happiness between you and your family, friends, and loved ones.

An enormous thank you to those Grade 1 and 2 parents who have responded to our request to "drop and go" Your boys have been so proud of their achievements and I am certain you can already see how much more responsibility they can manage. Let us continue by allowing them to pack their own bags, sports bags and put out their clothes the night before school. '
It is lovely to see our Grade R parents spending some time outside in the mornings with their boys. Sadly this comes to an end as we head into the last term (Term 4), in order for them to prepare to come in independently in Grade 1. Surprisingly, they are very able to rise to occasion and parents can then enjoy a coffee at our Mitre instead. It is however important for your boys to carry their own bags at this stage and is something that we ask you to encourage.
Quote for the Month: "A new month has come. Get set to retrieve all that you have lost. Get ready to gather all the treasures of blessings, help others by giving them smiles and happiness so everyone can smile and celebrate the good times ahead. Happy new Month!"
Wishing you and your family a blessed weekend.
Kind regards



SHARLENE GROOM
HEADMISTRESS
| | |
| --- | --- |
| | DIARY DATES |
11 February 2020 at 15h30

A League Gala@SACS
Boys selected to swim would have been notified. We wish the swimmers all the very best and look forward to seeing them in action.
14 February 2020 - during the school day
Valentines Day Picnic
Boys are invited to come to school in anything red, white, pink. This year we will celebrate with a picnic lunch at break time (please pack a little picnic for your son). Our collection will be pet food and any items that may be delivered to a pet shelter (food bowls, blankets, cat scratch poles no longer in use, pet beds, bird/hamster cages not being used). We will keep the cat food for our very own feral cat, Thunder, and the other pet food and items will be distributed to surrounding animal care centres. Please be reminded that these boys are small and so the way we display love, is to those in our communities, pets being one of them. Caring and sharing is an important life skill. I will post pics in next week's newsletter.
| | |
| --- | --- |
| | TAKE NOTE |
Helping out
This week I would like to mention our outreach programme. We do work hard to instil a sense of giving back with our boys. Our school does offer a lot of collections for various places in need. Please can I encourage you to choose the initiatives that are close to your heart and those that you can discuss and become involved in as a family. Collections without discussion or some kind of meaning, is not beneficial for your boys. I encourage you to have conversations and discuss where and why we are collecting these things. We do so at school but this should be repeated at home. When we collect on a day, linked to civvies day, we do ask that everyone contribute to the cause but other collections are entirely voluntary but very appreciated. We have a group of parents who have signed up, ready to sort and deliver, which makes it even more meaningful. Let me know if you would like to be added to the sorting or delivering group.
Sewing: this is aimed at any parents who perhaps have a sewing machine. It is simple sewing chairbags that may have torn or a cushion cover for the classroom, perhaps a superman cape that has torn and needs to be mended or something more elaborate if you have the time and skill. Dress up clothes are always in high demand in the Grade R and N areas. Please feel free to email me if you are able to offer help in this area. We would be delighted to add you to the list.
| | |
| --- | --- |
| | PRE-PREP PRAYER GROUP |
Love and Service
Love is patient, love is kind. It does not envy, it does not boast, it is not proud. It is not rude, it is not self-seeking, it is not easily angered, it keeps no record of wrongs. Love does not delight in evil but rejoices with the truth.
We are called upon to love and serve people as we pursue God. Servitude is not a glamorous concept. Who in their right mind would sign up for a life of servitude? And yet that is what God has in mind for his people. God knows how service to others will bless us as well as the community around us.
Service is a great way to put aside our self-centeredness and notice how we are connected with others. Serving others not only reveals the bonds between us; it reflects the love of God. In our "me-first" culture, God calls us to put others first and live from a place of service.
A prayer of St. Francis of Assisi: "Lord, make me an instrument of your peace; where there is hatred, let me sow love; where there is injury, pardon; where there is discord, union; where there is doubt, faith; where there is despair, hope; where there is darkness, light; and where there is sadness, joy".
Blessing
Jeremy Smith
Bishops Youth Pastor
Brooke Chapel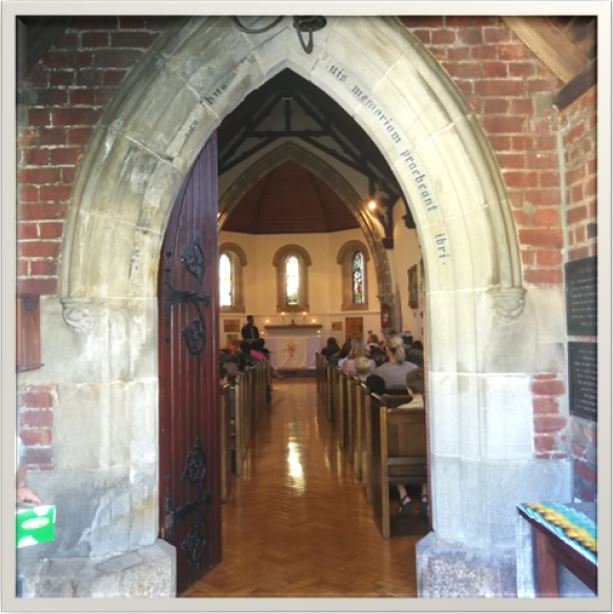 GR R, 1 and 2 Boys are privileged to be able to meet in the beautiful Brooke chapel every week.
Parents Prayer Group
We would like to invite you to join us for brief moments of prayer for our boys, school and community every Tuesday morning.
Venue: The Mitre (Woodlands Pavilion)
Time: 7:15 - 8am (please feel free to come anytime between this time)
Thank you!
Jeremy Smith
Bishops Youth Pastor
| | |
| --- | --- |
| | GENERAL INFO |
Valentine's Day
Thank you so much to all the parents who have offered to help decorate our school to celebrate Valentine's Day. If you have some decorations in pink, red or white that you would be happy to donate to our collection, please feel free to drop at reception or email bmanyela@bishops.org.za to arrange where to leave them.
Sports Day
To those U 7, and 8 boys running in the Prep athletics meeting later today, we are so proud of you and will all be there to cheer you on! I will post pictures in the next newsletter.
| | |
| --- | --- |
| | HIGHLIGHTS |
This picture needs no words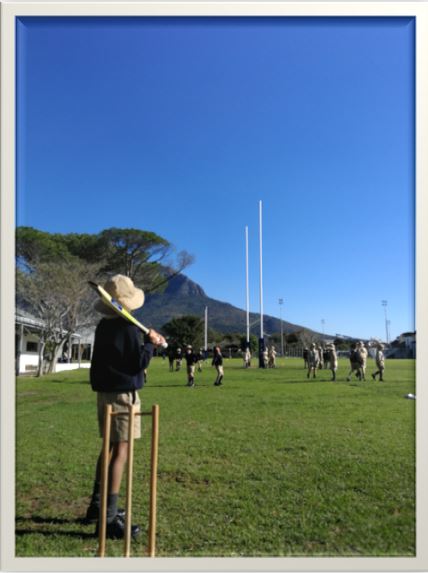 BISHOPS PRE PREPARATORY SCHOOL
Campground Road, Rondebosch, Cape Town, 7700
Phone +27 21 659 1037 | Fax: +27 21 659 1922