Dear Parents

Taken from a newsletter of creative parenting expert speaker and author, Nikki Bush, but she has said it so well!
" Mums, it's Mother's Day this weekend and you deserve a break. While we might all like six weeks off to recondition our minds, to retune our hearts and to reinvent our bodies, we know that it is just not going to happen because we are in such great demand for our awesome resourcefulness; our incredible talents; our un-matchable multi-tasking ability; our big hearts and our very broad shoulders, to name but a few of our magnetic attractions. I hereby give you full permission to absolutely claim this one day, all for yourself. Let your 'customers' wait on you hand and foot, and don't feel guilty – not one little bit! Happy Mother's Day to all the marvellous mums out there" - and to all those that fulfil the role of Mum when necessary.

Kind regards



SHARLENE GROOM
HEADMISTRESS
| | |
| --- | --- |
| | DIARY DATES |
Saturday 18 May 2019

Grades 1 and 2 Tag Rugby

Tag Rugby will be played on the Cemetery Field next Saturday morning. Please contact gnolte@bishops.org.za for any further information.
| | |
| --- | --- |
| | TAKE NOTE |
Aristocats Production
Thank you so much to those parents who offered to help with costumes for our play. We would still appreciate more hands so if you are able to do basic sewing or help in any other way, please contact hfraser@bishops.org.za so that she can include you in the group.
| | |
| --- | --- |
| | PRE-PREP PRAYER GROUP |
Prayer Groups

The Men's Prayer Group will take place this coming Tuesday (14th) at the Woodlands Pavilion at 06:50.
The Parents' Prayer Group will follow at 07:30.
Should you have any questions, please feel free to contact our Youth Pastor, Justin Woolls, jwoolls@bishops.org.za.

Prayer Box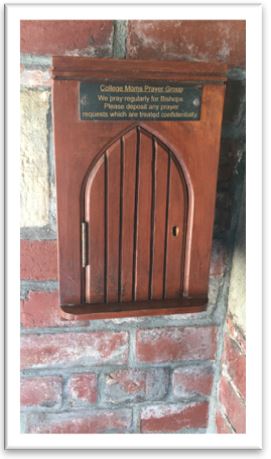 There is a prayer box in the entrance of the Brooke Chapel, please feel free to add your prayer requests to the box.
| | |
| --- | --- |
| | GENERAL INFO |
Knitting squares

Our pile of little blankets has grown! Thank you so much to all those who are sewing up and completing them. We would love some more squares of any colour. If you can knit some squares, please drop them off at our office. Generally, size 4 needles and double-knit wool - 30 stitches until it forms a square is a good guide.
Win with MySchool Competition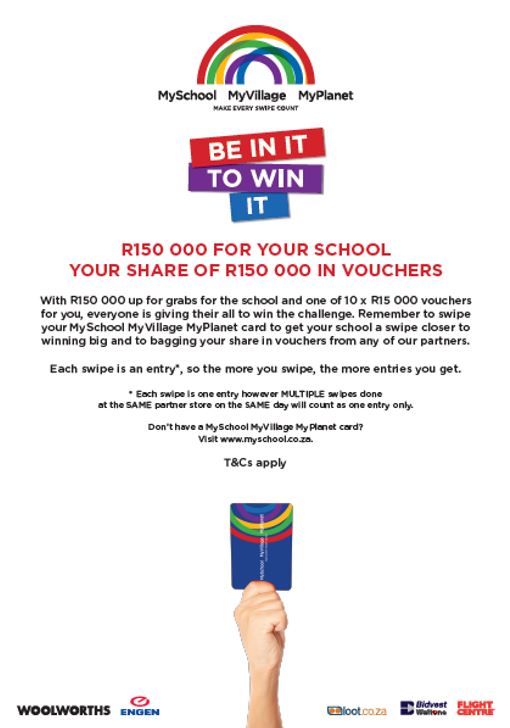 | | |
| --- | --- |
| | HIGHLIGHTS |
Voting Fun for Grades 1 and 2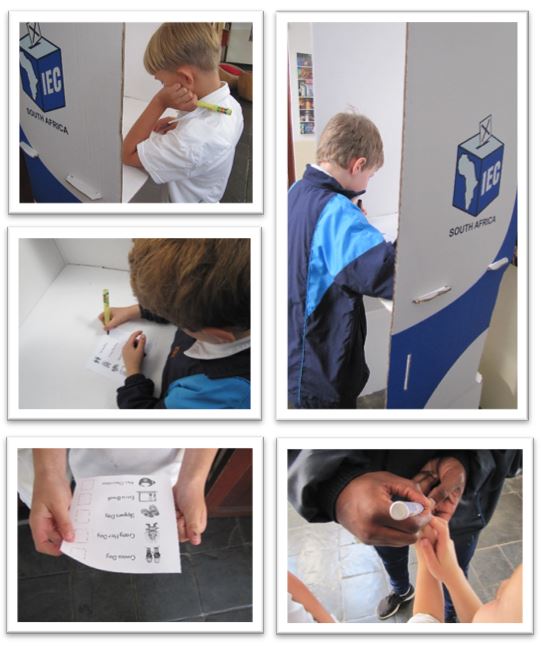 After all the excitement of Election Day our boys got to cast their own votes and experienced democracy by voting on whether they want a Civvies Day, Crazy Hair Day, Slippers Day, Extra Break or Hot Chocolate. The overall vote went to Hot Chocolate (58) forming a majority and Civvies Day (46) coming in second. Interestingly, Extra Break (6) received the lowest votes, so the boys clearly have enough time to play.
BISHOPS PRE PREPARATORY SCHOOL
Campground Road, Rondebosch, Cape Town, 7700
Phone +27 21 659 1037 | Fax: +27 21 659 1922