Message from our Youth Pastor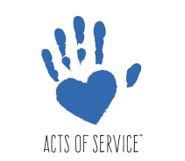 As we draw closer to the end of Lent toward Easter let us pause for a moment and consider the invitation by Jesus to love. Jesus reminds us that we show our love for God by loving others. This week's Lenten discipline, service, provides an opportunity for us to practice this. This week while walking through the Pre-Prep admin area I was amazed at the mountain of Easter eggs stacked in the foyer. The love and generosity shown by our boys is commendable.
One way we respond to God's love for us is by loving others. We do not do good acts or works in order to receive God's grace, favor, and/or love. But instead, out of gratitude for God's gift, our hearts yearn to give to others. When we experience this gift completely, God's grace and love pours out of our hearts and leads us to share Christ's light with others.
A family task to consider…
Begin each day next week (either at breakfast or on the morning ride to school), inviting your son or  to participate consider how they will treat others.
Say: "Today, I invite you to...
find a way to show that you care through your actions."
Close each day (either on the way home from school/work, at dinner, or bedtime) by allowing them to reflect on and share their experiences from the day. Acts of love and service are excellent for reimagining a world where everyone benefits from the good inside us all. I trust that these moments will encourage deep faith and passion for you and your family as you journey closer to Easter.
Let's us pray
Loving God you've shown us true love through the words and actions of your Son, Jesus. May we love and serve all those around us. Amen