Dear Parents

It is hard to believe that we have edged into February quite so quickly. We trust that all the boys have found their rhythm and that families are feeling settled and secure.
Thank you to those parents who have taken the time to visit their son's classroom on a Friday to see what they have been busy with. It is a wonderful opportunity for boys to show you how much effort they have put into their tasks and how much fun they have had at school.
We are working hard at having good manners and encourage boys to greet adults that they pass and to look at them when doing so. We ask parents to encourage this as well. We have been speaking in depth about boys being unique and that we are all different. Please discuss this further at home. Each person has different qualities, strengths, looks different and is different. We are all part of this wonderful school and are appreciated for our uniqueness.
Wishing you all a wonderful weekend and a Valentine's Day full of love, both given out and received.

Kind regards



SHARLENE GROOM
HEADMISTRESS
| | |
| --- | --- |
| | DIARY DATES |
Monday, 11 to Friday 15th February
Individual and Class Photographs



All boys will have photographs taken during this week so please make sure hair is neat and boys are at school. These photographs will be accessible online, and further information will be sent to you. We have the photographer here on multiple days next week, so it is possible that some classes will have pictures done on different days. We also rely on the weather for lighting, etc so please be patient as we need to be flexible around these pictures, as we really want to deliver the best quality that we possibly can.

Friday, 15 February 2019

Civvies Day


Each boy is asked to make a contribution on this day. Either a product as mentioned previously or a cash donation is very welcome. Boys may wear red, white or pink items to school on this day. A picnic lunch for your son, packed with love from home would be a wonderful addition to the day.
Please drop off any donations for the flamingo chicks in the box in the Pre-Prep foyer, and donations for the solar torches for the Red Cross Children's Hospital can be placed in the silver box at the front desk.

Friday, 22 February 2019
Family Chapel Service


Venue: Memorial Chapel
Time: 08:30.

Parents are invited to join us at the chapel for a short service.

Friday, 1 March 2019

Prep Carnival




Remember you can buy your tickets in advance. Please click on the online booking form HERE. You will also be able to purchase and/or collect tickets on Friday mornings from 07:00 to 07:45 from the Reception office at the Prep School.
| | |
| --- | --- |
| | TAKE NOTE |
Athletics

Later this afternoon some of our boys will be running in our Athletics meeting. I will be able to give you more feedback in next week's newsletter.
Lundi

For those who know our fabulous security lady, Lundi - I spoke to her this week. Baby was only born on Sunday at a healthy 4.8kg! She and baby girl are both doing well. She will be back at work, smiling as usual, in a few months.
| | |
| --- | --- |
| | PRE-PREP PRAYER GROUP |
Prayer Meeting

The Men's Prayer Group will start next week Tuesday, 12 February. Meet at the Woodlands from 06:50.

The Parents Prayer Group will follow afterwards from 07:30.
Should you have any questions, please feel free to contact our Youth Pastor, Justin Woolls, jwoolls@bishops.org.za.
| | |
| --- | --- |
| | GENERAL INFO |
Travel

We once again ask that parents be considerate when making travel plans so that term days are not compromised. It is not ideal for boys to miss school days. A reminder that should you have a travel emergency and need days off, a letter should be addressed to the school to request the necessary permission.
Mornings
We remind parents about being vigilant when locking their vehicles in the mornings. Please remember to encourage and allow your son to carry his own bags and the older Grade 1 and 2 boys to come to class and unpack independently

.

Boys are not permitted to wait alone outside classrooms until 07

:

30 and need to be in morning supervision up at the hall. It is not necessary for parents to wait with these boys as there is an adult on duty during morning supervision

t

o ensure that they get to class on time.
| | |
| --- | --- |
| | HIGHLIGHTS |
Perfect Day for a Swimming Gala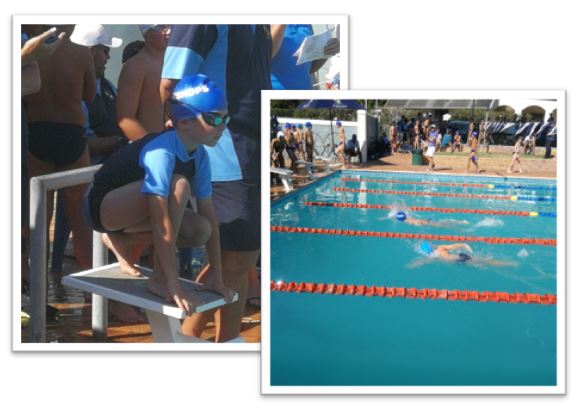 Yesterday our boys swam in a gala at Bishops. We were very impressed with each and every swimmer and particularly our boys who swam in their very first gala! Well done to all the swimmers who were chosen to swim, you certainly did yourselves proud!
BISHOPS PRE PREPARATORY SCHOOL
Campground Road, Rondebosch, Cape Town, 7700
Phone +27 21 659 1037 | Fax: +27 21 659 1922