Participation by Bishops pupils in the senior writing and senior art categories of the 2020 White Rose Project.
The Cape Town Holocaust and Genocide Centre runs an annual art and writing project for high school learners in the Western Cape, The White Rose Project. The project takes its name from a group of German university students who resisted Nazi oppression. They were known as the White Rose Movement. The theme for this year's project was 'Memory and Resistance'.
Daniel Kruger (School House, Grade 11) was placed joint second in the senior art category and Brian Daniel (Birt House, Grade 11) was placed third in the senior writing category.
The following Grade 11 boys also had work included in the exhibition of the senior art category: Irshad Abrahams, Adam Clarke, Nassar De Kock, Ben Hallé and Heath Steele.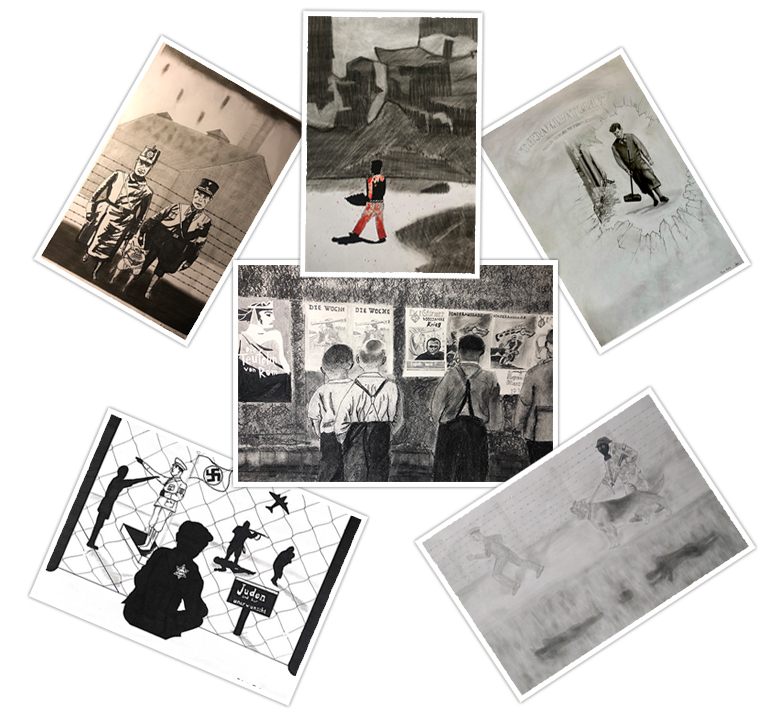 Heritage Day
Heritage forms a large part of our country and the Bishops community, hence celebrations are synonymous with a good ol' South African Braai. Due to the school holidays, the boys are celebrating Heritage Day a bit early with a few campus braais, however we would like to wish you all a happy Heritage Day on the 24th. Enjoy the special time with your family and friends.
Here are a few fun moments from the School House Braai Day celebrations
Boarding Houses
Boarding is the best way to ensure you get the full Bishops experience, and we will have a few places available in grades 8 to 11 next year. If you would like your son to have a trial week of boarding, this can be arranged. Please contact pwestwood@bishops.org.za to arrange.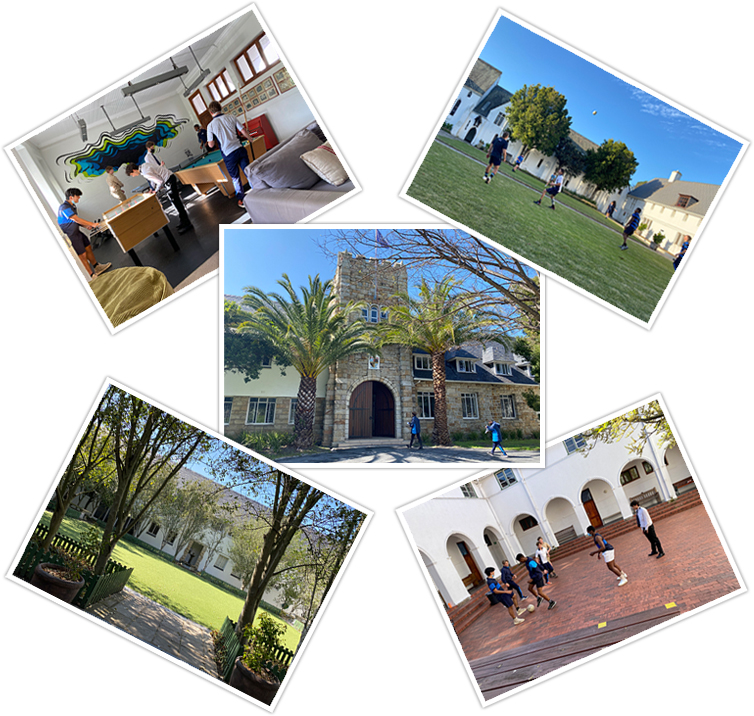 Royal Society Essay Competition
This prestigious competition is held annually and entrants are required to write a 1000 to 2000 word essay on one of three scientific topics. Bishops last had someone on the merit list in 2016 and this year we are very proud to have two boys achieving success in the competition. Rohan Naidoo and Gus Farara have both been awarded a R4000 prize for second place in each of their specific essay topics. CONGRATULATIONS! Our boys continue to do us proud.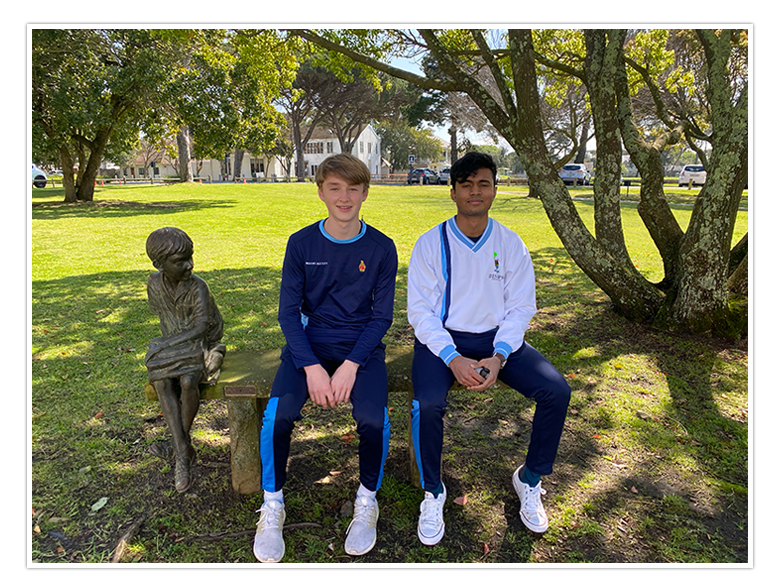 ODU Magazine
The ODU has published another spectacular magazine.. Please click on the below link to view the digital version.
digital version of the magazine here.
13-year Ties
Last week was a special day for 53 of our Bishops Matrics. We handed out the prestigious 13 Year Ties to the young men who have been with us their entire school career.
We enjoyed having you and watching you grow up with us on campus to become the incredible men that you are. The contribution you have consistently made to the school is invaluable, and we wish you the very best for all your future adventures.
| | |
| --- | --- |
| Zakaria Ahmed   | Greg Medcalf |
| Sebastian Allison | Sacha Mngomezulu |
| Mohammed Baba  | Jonathan Mopp |
| Head Beachy | Adam Morkel |
| Justin Bennie | Connor Morkel |
| David Boyes | Rohan Naidoo |
| Stefan Breytenbach  | Luke Negrine |
| Jock Buchanan | Ayahluma Ngcwangu |
| Robert Butler | Undiphile Ngxangane |
| Shane Cheminais  | Caleb Oliphant |
| Zaheer Chenia | Cameron Pandiani |
| Nicholas Christodoulou | Matthew Pettit |
| Anton Coutts-Trotter | Joshua Seymour |
| Connor Dempers | Jay Sinha |
| Ethan Ellis | Victor Smith |
| Ryan Else | Callum Stegmann |
| Benjamin Gukelberger  | John Steyn |
| Luke Haarburger  | Adam Suliaman |
| Samuel Hanssen | Emil Tellefsen |
| Jake Herbert | Nikhil Thomas |
| Liam Hoffman | Liam Van Schalkwyk |
| Dylan Howard | James Van Wyk |
| Ryan Kleye | Declan Watling |
| Timothy Kotze  | Conor White |
| Mitchell Labberte | Maximillian Wolfson |
| Seth Liddell | Jonathan Wright |
| Zimvo Mahlati | |