School Magazine
The Bishops 2020 School Magazine is now available online. Please either visit the school website or use this link: https://www.bishops.org.za/magazine/. For those who ordered print copies, these will be available for collection in a couple of weeks' time. An email will be sent to you when they are ready.
Boarding
Applications for boarding are open, if your son would like to consider boarding for any grade next year, please email swindell@bishops.org.za for more information. Click here to get an idea of a day in the life of a Bishops Boarder!
Photo Galleries
A reminder that all photos are uploaded to our website for everyone to enjoy. These are updated weekly with the latest sport, music and cultural events / awards. https://photos.bishops.org.za/college/
Rugby
Congratulations to our 1st XV on their spectacular win against Paul Roos, the first win against the Paul Roos since 2010. Well done!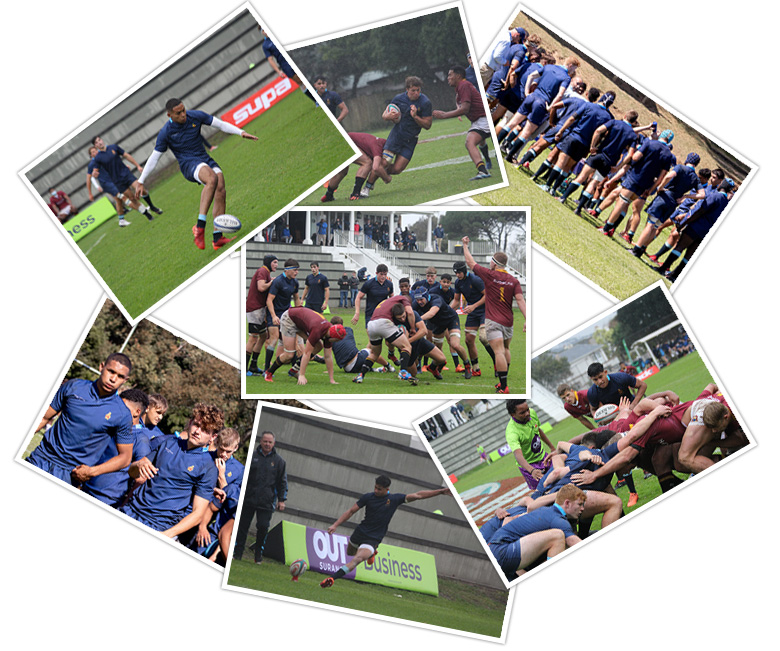 Accelerated Art Programme Visit to the Norval Foundation Art Museum
On Saturday afternoon, 15th May, we took a group of 11 members of the Accelerated Art Programme to visit the Norval Foundation Art Museum in Steenberg. Although many of the other AAP members were unable to attend because of sporting and other commitments, the boys who did attended were treated to a wonderful tour of the exhibitions on show by the Norval Foundation Education Coordinator, Ms Lindsay Hendricks. Mr Essop, Head of Visual Arts, who has been so supportive and encouraging of the Accelerated Art Programme, accompanied by Mrs Essop and their three children, joined us on the trip, ensuring it was a real Bishops family outing.
Ms Hendricks took the boys on a walkabout of the solo exhibition of paintings by Georgina Gratrix titled The Reunion and a thematic group exhibition,
Mixed Company which included artwork by South African masters Gerard Sekoto and David Goldblatt. Mr Essop gently encouraged and prompted the boys to engage in discussion and to share their impressions of the work with our tour guide, and soon there was a wonderful dialogue taking place between our guide Ms Hendricks and the boys, as they engaged enthusiastically with the artworks on display.
Museum and gallery visits have always been a key feature of the Accelerated Art Programme, as this kind of experience make a vital contribution to the boys' understanding and appreciation of arts and culture. We intend to ensure that this tradition continues as an integral part of the programme.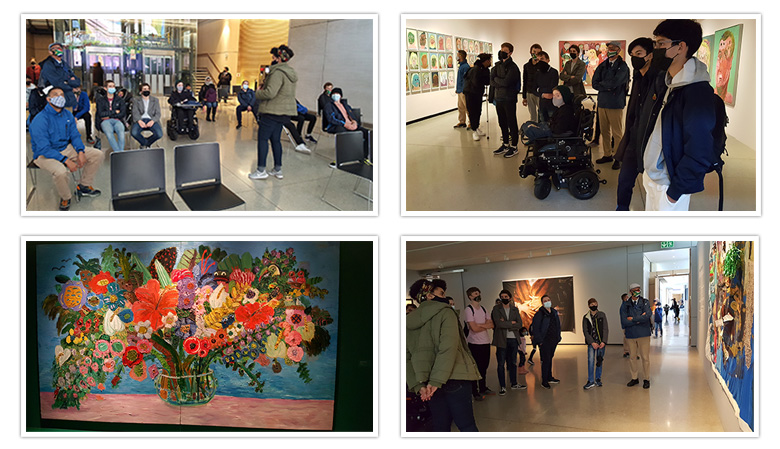 Maths
The Mathematics department has worked hard this year to provide more support for our boys who need assistance in Mathematics. A Mathematics support class operates from Monday to Thursday during Open and after school. It is staffed by a staff member and two interns.
An initiative which is being activated this week is an online mathematics support service during examinations. Boys can subscribe to their respective grades under the Mathematics Support Intranet Page to receive updates about useful resources to use during their studies and examination preparation.
In addition, Mr. Matthew Samuels (msamuels@bishops.org.za) will be available online during the examination period via the Teams Platform for any Mathematics related queries.
Golf News
The Western Province Regional Schools Golf qualifying event took place on Sunday afternoon 16 May at Bellville Golf Club. This was the local qualifying event for the SA High Schools Championship, which will take place at Humewood on the 2 & 3 August. The top 2 schools from regionals qualify for the National Championships. Bishops finished in 2nd place out of 15 teams, narrowly beaten by The Golf School of Excellence. This is the first time Bishops has qualified for the SA High Schools Championships. Well done to Christopher Gutuza, Daniel Davidson, Cole Crawford and Sebastian Dorward. Christopher finished in tied 4th place in the individual standings, with Daniel and Cole finishing in tied 6th place.
Running News
Chris Hale recently competed in the Charity Cableway Challenge, which used to be a one-day competition but was extended to 9 gruelling days this year. Athletes summit Platteklip Gorge as many times as possible during this time, with a free ride down on the cableway on each rotation. Each lap accumulates to 5kms: 1km along Tafelberg road, 3km up the gorge, gaining 650 meters elevation, and a 1km run along Table Mountain back to the Cableway.
Each lap is sponsored and all money raised goes to Home from Home, CTEET, and Ons Plek. A further 10% of the amount sponsored was given to Wilderness Search and Rescue.
Mr Hale took to the mountain attempting to complete as many summits as possible, running down Inda - Venster in the dark, starting with the sunrise every day and rushing off in between lessons to run. He lived and dreamt every step of Platteklip Gorge! During the course of the 9 days, and despite the fire throwing a spanner in the works, he completed an impressive 32 laps, a 20 km elevation gain and 160 km of total distance covered. He was placed third overall in the rankings, after two foreign runners who had taken time off work to devote all day to their effort.
Miss Rebecca Goble recently ran the Ultra Trail Drakensberg, a 32km trail run that ended up being a gruelling 33,5km with 1200m of elevation gained in the route. It was called The Sundowner run as it started at 13:30 and participants tried to chase the last light of the day. Despite an injury, Ms Goble finished in an impressive 4.38, coming in as the 7th lady home.
Geography Field Trip
The Grade 10 geographers went on a fieldtrip to the Swartland recently. Most of the morning was spent with OD Nick Pentz on Groote Post farm. Nick showed the boys a number of farming activities including wheat planting, the renosterveld and alien vegetation clearing, his calving Angus stud cows, the lambing sheep, the game farming animals and the farm's vineyards. There is also a breeding project attempting to retrieve the genes responsible for the Quagga's characteristic striping pattern. They were also very fortunate to be shown around the Oatlands dairy farm that boasts the highest producing herd in the country.