Grade 10 Epic
On Wednesday our Grade 10s returned from their 16 day Epic journey. This year, like many other events, posed a huge challenge to put together due to Covid. Thank you to our Epic Director, Graeme Klerck, for a phenomenal trip coordinating and managing a tour like this takes months of planning and sacrifice from all involved.
The boys had many amazing experiences that no doubt challenged them physically and emotionally. Their comfort zones were stretched by some way and they all achieved way more than even they expected. Activities ranged from 3 day hikes, abseiling, a variety of water sports, mountain biking and a few outreach activities at various local schools. Well done to everyone!
Please click here to view the Epic 2020 photo albums.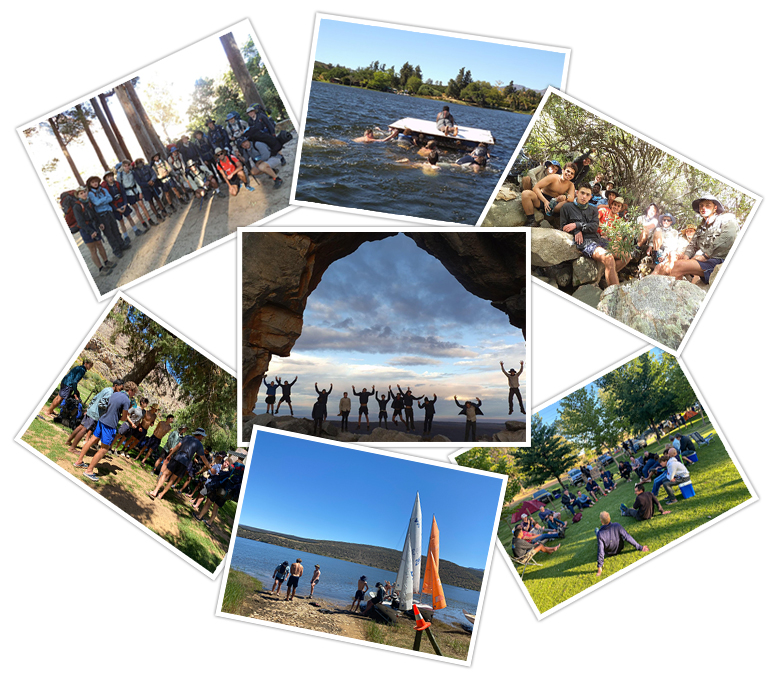 Maths Olympiad
The South African Mathematics Olympiad is the biggest Olympiad in the country.
Over 100 000 learners participated in the 2020 Olympiad.
The first round is written in March. The junior division consists of separate papers for grades 8 and 9 and the senior division of one paper for grades 10 to 12. Each paper consists of 20 questions with multiple-choice answers and learners have one hour to complete the paper. Each school is provided with the solutions. For this round, the teachers mark the papers.


Learners who attain 50% or higher in the first round qualify for the second round which is written in May. There are separate papers for the juniors and seniors. This time the grade 8 and 9 learners write the same paper. Learners have two hours to complete twenty questions.

The best 100 senior and junior learners from the previous round qualify for the third round.
What separates us from many schools is that the entire cohort writes round 1. Of this 60% of our students made it to round 2. This year, being unprecedented in many respects, meant that the juniors did not write round 3. However, the seniors still went ahead and wrote, and Bishops had the largest number of students making that round – 12 in total.

At the annual prize giving that took place on 21 November, Bishops was awarded the most prestigious school award – the top performing school in the country. This is no small feat, and it comes down to the buy in from all the boys and Mathematics Department. We can all feel incredibly proud of this achievement.

Composers Concert
One of the highlights of the musical year here at Bishops is the annual Composers' Concert. Unfortunately, this year we were not able to hold this concert live. However, the music staff, boys and friends of the music department decided to get together and record some of the compositions written by Bishops boys over the lockdown period. Composition is really the pinnacle of the Bishops Music journey - when students are finally able to use, or lose, the taught process and write something of themselves.

For convenience sake we have presented this concert in three parts so you can watch/listen to them over a series of evenings. I encourage you to take the time to engage with these wonderful pieces of music. Please feel free to share the links with friends and family as we would like as many people as possible to enjoy this peak of creativity.
Below are the three links:
Bishops Composers' Concert – Part 1
Bishops Composers' Concert – Part 2
Bishops Composers' Concert – Part 3

Founders Week and Golf Day
The Bishops annual charity golf day, sponsored by Citadel, will take place on Monday 8 March 2021 at the Royal Cape Golf Club.
Email Bobby Couves bobby@mcouves.co.za or Andy Davis andydavis41@gmail.com to book a 4 ball, sponsor a hole or prizes.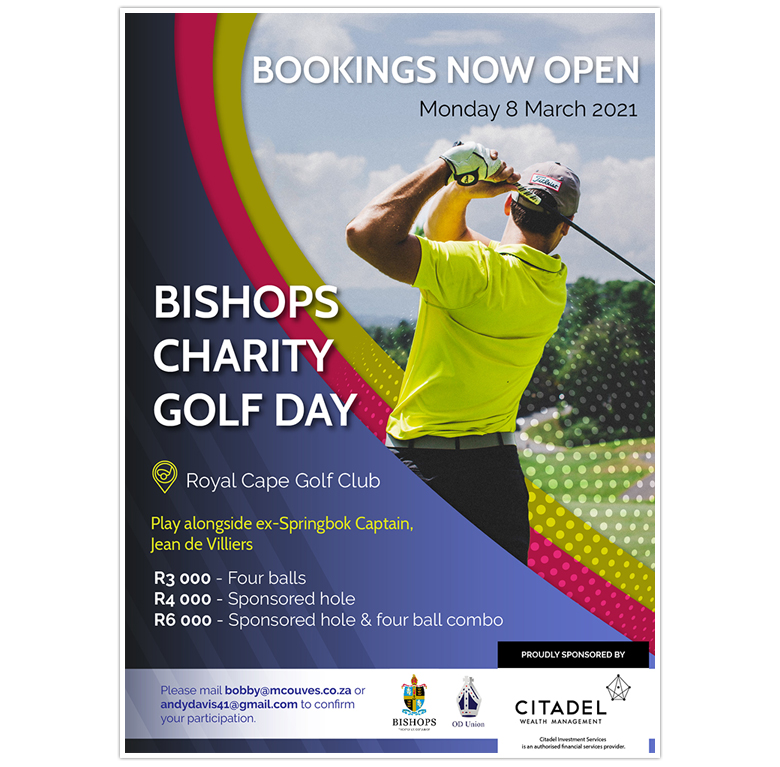 The ODU is happy to announce the inaugural Bishops Community Founders' Week to be held on the Bishops' Campus and in our branches worldwide, from Monday 8 March to Friday 12 March 2021
The annual Founders' Day celebrations with the school, parents and ODs will form part of this Week and be held on Friday 12th March 2021. In association with The Bishops College PA, Prep & Pre- prep PA, Bishops School and OD Union, we have planned many different events for the week. We are delighted that this is a Bishops Community initiative, which has been welcome by all involved.
The beneficiaries for funds raised will be, the soon to be established, OD Invest in our Future Fund (IIOFF), which will provide financial aid and mentorships to Bishops matriculants from 2021 onwards for tertiary education, training, career guidance and psychological assistance.
Please click here to see the PDF document or follow the link for more information https://www.odunion.com/news/announcements/804/804-Founders-Week
The Public Relations Group
The members of the College's Public Relations Group are thanked for their impressive input, which, sadly, was limited exclusively to the first term of the year. Opportunities for further involvement in the life of the school obviously did not materialise, due to the pandemic. Despite this, we acknowledge the fine contribution which was made by the boys in this group, and thank all concerned for their time and trouble.
Cricket
Congratulations to Rowan Howard on his appointment as Captain of Cricket for 2021.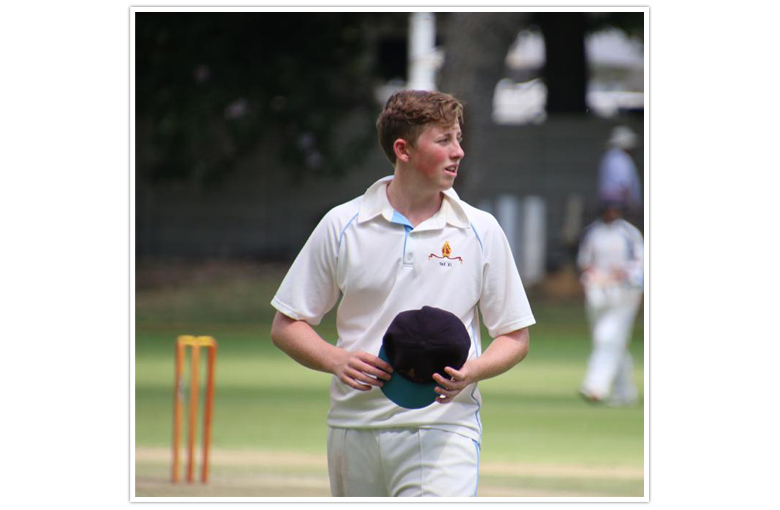 Ten Club 2021
The following are to be congratulated on their selection to the Ten Club for 2021: Khelan Dheda, Gabriel Dyssell-Hofinger, James Elliott, Gus Farara, Daniel Holgate, Sanjan Naidoo, Nicholas Pabst, Joseph Ruiz von Walter, John Smith and Dylan Wood.
Inter-house Mountain Biking
An exciting inter-house mountain bike event took place at the end of October at the Constantia Uitsig bike park. House teams rode a challenging, fast paced circuit battling it out for the fastest times. Congratulations to Gray for winning the event with an excellent time of 4.55 narrowly beating Ogivilie with a time of 4.56. Fast rider was Storm Lanfear from Gray House with an outstanding time of 4.23.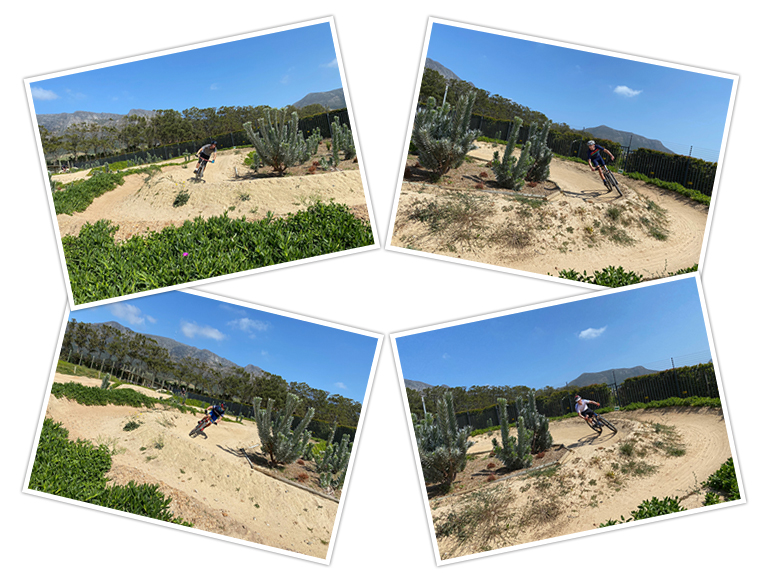 My Bishops Life
Please may we ask that you check your access to the My Bishops Life portal in light of the imminent release of reports.
Navigate to the Bishops website and login to the College My Bishops Life.
Help with access to My Bishops Life logins will not be available after the 11th December, as those administrative staff will be on leave.
The TechDesk Office Hours
Operation Hours/Procedures during School Holidays are as follows:

Tech Desk office on Campus will be CLOSED between Monday 21 December 2020 – Tuesday 12 January 2021
Tech Desk office on Campus will be OPEN between Monday 7 December 2020 – Friday 18 December 2020
and again between Wednesday 13 January 2021 – Friday 22 January 2021.

For all hardware support requests outside of the above hours, kindly contact Dell Call Centre (080 016 7000).
If parts need to be replaced, an engineer will schedule a next-business-day appointment with you at your home or venue of your choice.
Should you experience software problems during this period, use Windows repair tools inside Windows to fix the error.
If you are unsuccessful in resolving your Laptop problem, please contact:
Bytes Managed Services on 011 373 4248 ( Carmi Africa )