Dear College Parents
I do hope that you all enjoyed a wonderful holiday. The Cape enjoyed some excellent rains and the dams are filling up fast which is a blessing. I am sure that you will join me in congratulating all the boys involved in the Eisteddfod at the end of last term, certainly one of the highlights of the year. This morning's assembly was started with a performance by our a Capella group, Simply Blue, a wonderful way to start the day.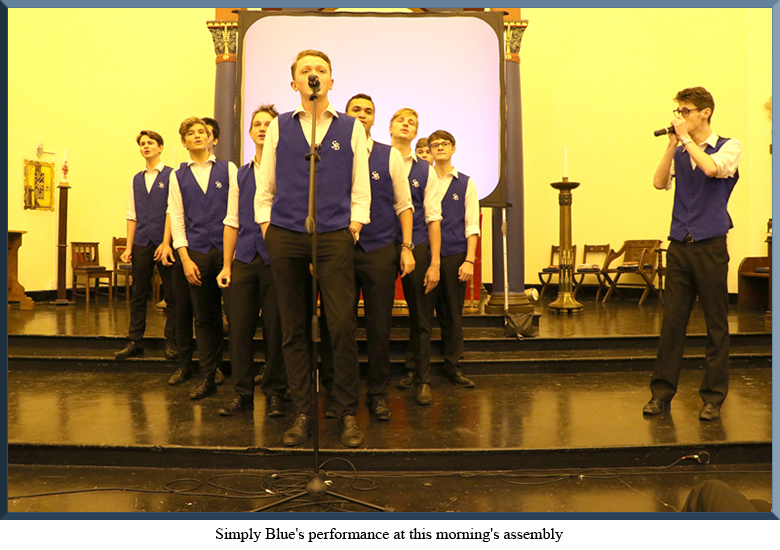 Staff news
We welcome Mrs Jacky Withers back from long leave. This term Mr Graeme Klerck is on leave until the end of the month and is replaced by Mr Geoff Kieswetter and Mr John Knight is on leave until the end of the term and is replaced by Mr Eric Lefson. We congratulate Mr Alungile Williams on his marriage during the holidays.
Holiday activities
During the holidays many of our boys were involved in tours, festivals and tournaments of different kinds. Please read the assembly notices to see what amazing talent we have at Bishops and the fantastic opportunities afforded to the boys.

Old boy news
It is always good to report on the achievements of recent old boys. I received this email about the wonderful achievement of Thomas Orten (2014)
"I thought you may also be interested to know that we have just returned from the States where Thomas graduated from Harvard in the top 5% of his year ( summa cum laude) with an honours degree in Computer Science and Maths, while at the same time receiving his Masters in Statistics.
He was offered fully funded positions to do his PhD at Princeton and Cornell in the States but in the end accepted a scholarship from The Future of Humanity Institute to study a DPhil in Computer Science at Oxford starting in October.
He will be working on theoretical machine learning for AGI (Artificial General Intelligence), which he has always been passionate about."
A really fantastic achievement and evidence once again that Bishops boys can hold their own anywhere in the world!
I would like to wish you and your sons a productive and positive third term.
Your sincerely
Guy Pearson
PRINCIPAL