Dear College Parents
Start by doing what's necessary; then do what's possible; and suddenly you are doing the impossible. - St. Francis of Assisi
Welcome
A very warm welcome to all parents to the start of a new year. As always, we have much to look forward to; Bishops is a wonderful environment in which to work because we are always dealing with young boys who are energetic, hopeful and optimistic! We welcomed 166 new boys to the school this week; 156 in Grade 8; 6 in Grade 9; 3 in Grade 10 and 1 in Grade 11. In addition, we welcomed a number of new staff: Father Monwabisi Peter (Chaplain), and Messrs Casey Anley (Academic Support BSU), Shaun Hewett (HOD History), Kuthula Ntshonsho (Physical Science), Hama Mtowodzwa (IT), Sai-eed Slamdien (Life Science), Julian Vincent (Economics), Alungile Williams (isiXhosa and D&T). We also extend a warm welcome the following Interns: Victoria Nkosi (Maths), Aaminah Patel (English), William Shabangu (Maths), Roseanne Withey (Maths), Dayne Williams (BSU), Siarnna Zass (BSU).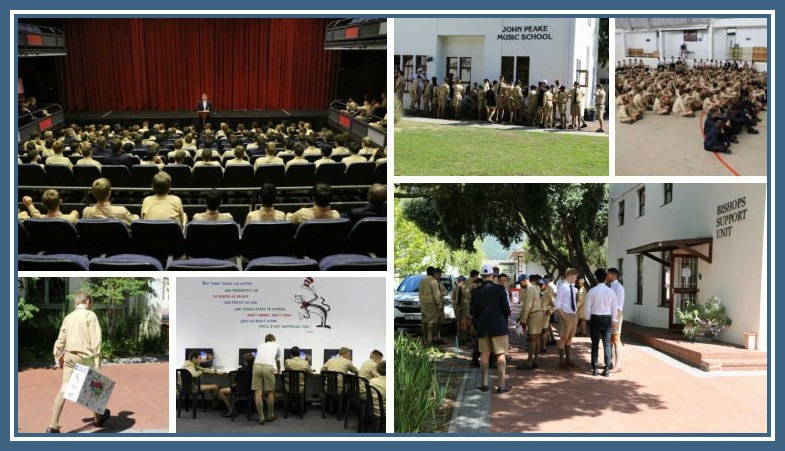 New Boys Orientation Day
Staff Promotions/Changes
Congratulations to the following staff on their promotions/responsibility changes: Messrs Mervin Walsh (House Director Kidd House), Fiona Viotti (Assistant House Director Kidd House), Gerry Noel (Assistant House Director School House), Barry Emms (HOD English), Graeme Klerck (Epic Director to succeed Graham Robertson in 2020), Gloria Bassett (TIC Civics), James Swift (TIC Camps).
New Chaplain Induction
This morning a special ceremony was held in the Memorial Chapel to induct our new Chaplain, Father Monwabisi Peter. The service was presided over by the Visitor to Bishops; Archbishop Thabo Makgoba. We wish Father Monwabisi God's richest blessings.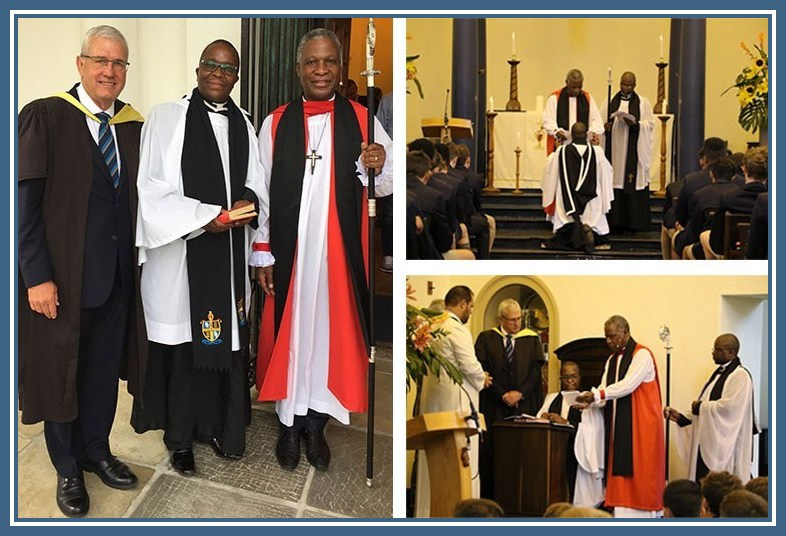 Matric Results
You will have received the summary of our excellent Matric Results which I sent to you earlier this month. Subsequently, at the WCED Awards Ceremony, Derek Reissenzahn was recognised for coming 2nd in the Western Cape with an aggregate of 97,5%, a remarkable achievement! Bishops received a Certificate of Excellence for being the top boys school in the Province. In the opening assembly on Wednesday, we celebrated the terrific achievements of the matric class of 2018. I told the boys that as proud as I was with the results achieved by the top boys, I was particularly proud of the results achieved by the many boys who struggled academically. Bishops does not only accept boys who are academically gifted, we have many boys who do struggle and with the support from the teachers and their own hard work and tenacity, they achieve wonderful results. An example of this is that in set 7 set English First Language, the bottom set, the lowest mark was 62% and all the boys in that class achieved between 62 and 74%. I am as pleased with these results as I am with those boys who achieved 90% for English!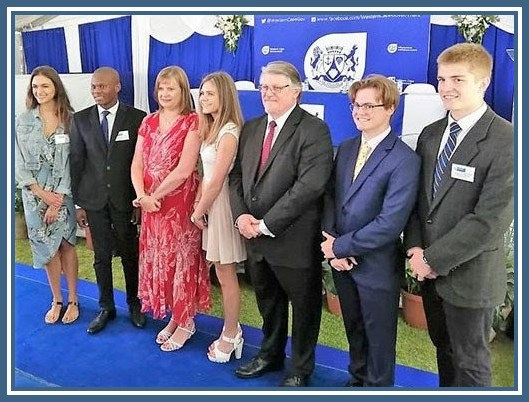 During the holidays many of our boys were involved in provincial and national tournaments and festivals. I will report on these in my next newsletter.
Have a wonderful weekend.
Yours sincerely
Guy Pearson
PRINCIPAL