Dear College Parents
Today we brought the curtain down on the 2017 academic year with our Carol Service and final assembly. In many ways it has been a challenging year for us with a great deal of sadness, but we have also had much to celebrate.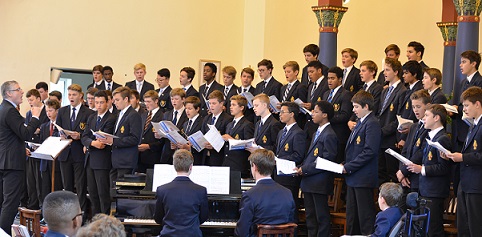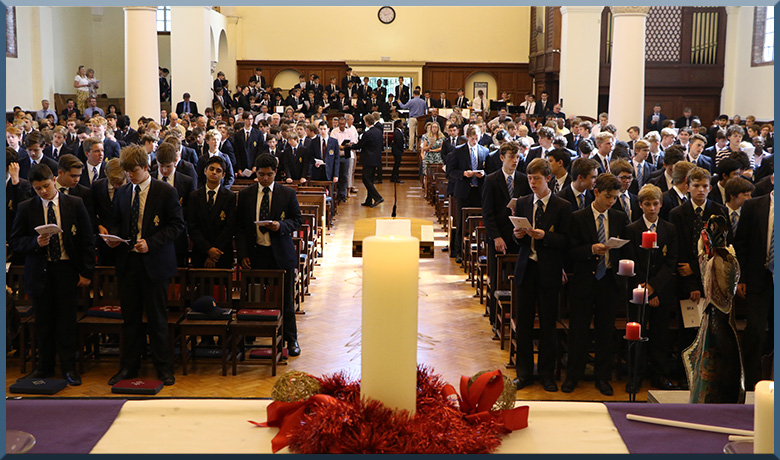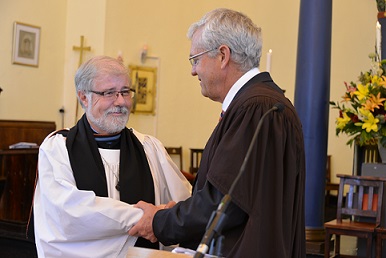 Our matrics completed their final exam on Monday and the overall feedback has been positive. The results will be published on 5th January 2018. I would like to thank the 2017 matrics and parents for their wonderful contribution to Bishops over the past five years.
The Grade 10s completed a very successful EPIC on Wednesday. This year the boys faced particular challenges as the Cederberg was low on water and parts were closed as a result of the fire last year. This meant long and challenging hikes. The boys were also subjected to unseasonal cold and wet weather. Despite a few cases of "mumps and bumps", the boys came through with flying colours and can be proud of their achievement. A big thanks to all the staff involved, particularly Graham Robertson for his fantastic organisation and passion for this very special event.
Our Grade 8s, 9s and 11s have all been involved in various outings and events this past week which will have been an exciting experience for them.
At our final assembly today we celebrated a number of excellent achievements by our boys. Please see the Assembly Notices which are attached.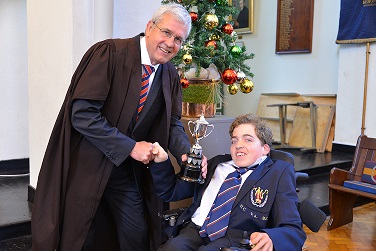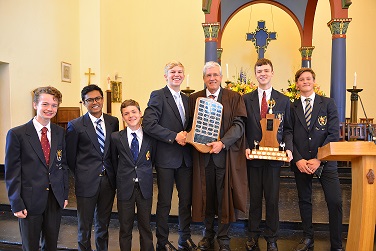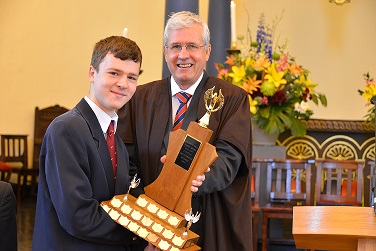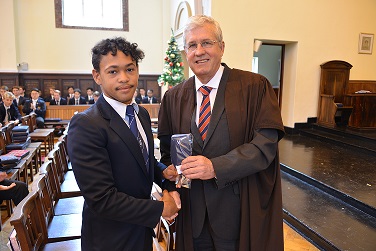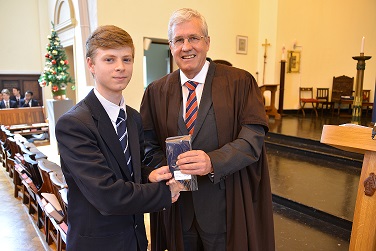 We say farewell to a number of staff at the end of this year: Fr Terry Wilke (Chaplain), Yaasien Kerbelker (Life Sciences), Jabulile Mazibuko (English intern), Juante Wall (BSU Intern), Claire Kingwill (BSU Intern), Liz King (BSU Administrator) and Jess Elliott (English Intern). We wish them well and thank them for their contribution to Bishops.
Our Deputy Head (Academic), Dr Stephen Sproule, has resigned and will leave Bishops at the end of April next year. Stephen will take up the position of Head of Mathematics at St Johns College in Johannesburg. Stephen is following his passion which is Maths teaching, Maths Curriculum Development and the development of Maths teachers.
Glen Gibbon steps down as House Director of Ogilvie House after ten and a half very successful years. Ogilvie has thrived under Glen's leadership and we congratulate him on a job well done. Glen will enjoy a well deserved long leave in the first term next year. His successor as House Director of Ogilvie is Mr Ronald Jacobs.
Our Chairman of Council, Mike Bosman's tenure comes to an end after 7 years. We thank Mike for his terrific leadership and contribution to Bishops and wish him well. He is succeeded as Chairman by Simon Peile. Thabo Magaloshu (Chairman of Buildings and Ground) and Pierre van Tonder also step down from Council, we thank them for their contribution.
Please see the following message from the Bishops Trust:
"Dr Michael Mol, medical doctor, executive producer, TV presenter, international speaker, business consultant, founding member of Hello Doctor and Bishops Parent extraordinaire, has volunteered his time to the Bishops Trust and will be hosting a breakfast presentation "Add years to your life and life to your years" on 31st January 2018 where he poses the question, "So you're healthy right… how do you know?" If you're keen to find out, please book now as tickets are limited. Ticket prices are from R250 which includes a light healthy breakfast. All proceeds will be donated to the Hamilton Mvelase Bursary Fund (HMBF). Please see here for more information.
We still have four unfunded boys for next year's HMBF Extra Term Initiative. This is a wonderful initiative which involves benefactors contributing one term's school fees to support a deserving boy from an impoverished community. It is a five year commitment, as this special programme offers the beneficiaries support beyond pure financial means. Mentorship opportunities are available between donor and beneficiary and benefactors will be able to follow the progress of the boy throughout his Bishops journey. For more information please contact Nikki Matthews .
Once again, on behalf of all the Trustees, we thank everyone who has supported the Campaign in 2017. We wish you all a safe and wonderful festive period."
Please note that important maintenance and upgrades need to take place to the Bishops IT server room. This will result in the school's IT operation systems and internet connectivity being down between 18th and 22nd December, including our websites.
A Christmas Day Family Service will be held in the Memorial Chapel at 08h30 on Christmas Day and all welcome!
I would like to thank every member of the Bishops Community for their great support this year. We have several boys involved in sporting events during the holidays representing the province and Bishops. We wish our rowers, cricketers and water-polo players all the best.
In closing, may I take this opportunity to wish you all a wonderful holiday, a very Happy Christmas and all the very best for the New Year.
Yours sincerely
Guy Pearson
PRINCIPAL