Dear College Parents
This has been an exceptionally busy week for the school with a plethora of events and activities. This is when the organisational and time management skills of the boys become so important.
Latecomers
A few weeks ago I wrote about the problems we are having with boys being late for school in the mornings. This problem persists so we need to take more stringent action. From Monday 2nd March, the Silwood Road and Sandown Road gates will be closed from 08h00 in the morning. All traffic then needs to come in via the Campground Road entrance so that we can monitor latecomers more effectively.


Boys must be in Chapel or in their House Meeting at 7:45 am each day so we recommend that they be dropped off at 7:30 am.
Climate survey
Towards the end of last year we carried out a "climate survey", designed by the Independent Quality Assurance Agency, to determine the response of the Bishops Community to our Transformation and Diversity initiatives over the past few years. We had a reasonable response with approximately 30-40 % of parents, staff and boys participating in the survey.
The main findings are as follows:
From a positive perspective all participating groups indicated the following:
The boys were proud to be at Bishops

The racial identity of boys was respected
Different race groups get on well
Boys socialise with different race groups
Race and gender of teachers does not affect the boys respect for them

Boys enjoy the fact that there are different religions at the school and that they coexist peacefully



Areas of concern are the following:
All participating groups indicated that boys, staff and parents use inappropriate language regarding race, religion, gender and sexual persuasion

Many boys do not feel comfortable to report acts of discrimination.
Over the past few weeks we have communicated the results of the survey to the boys and staff at the school, highlighting the need to be more sensitive in the use of language. While inappropriate language is often in the guise of "banter", it is still unacceptable. This survey will provide a benchmark and the intention is to repeat the exercise every two years to monitor our progress.
We are also in the final stages of producing a Bishops Anti-Discrimination Policy and Procedures document which will be implemented from the beginning of next term.
Robert Gray Medal
Last year we introduced the Robert Gray Medal to recognise and celebrate distinguished old boys of Bishops. The first two recipients were Mr Raymond Ackerman and Dr Robert Frater. I am pleased to announce that on Friday 13th March we will be honouring renowned South African musician and OD, Mr Richard Cock. At the ceremony, the Head Boy will read the citation and Mr Cock will then be presented with the Robert Gray Medal. This is not only an opportunity to recognise distinguished OD's but will also serve as an inspiration to current boys in the school.
Quadrangular Athletics
On Wednesday we hosted the first ever Quadrangular Athletics Meeting for the four boys' schools; Bishops, Rondebosch, SACS and Wynberg. Wynberg were joining us for the first time bringing an end to many decades of the "Triangular". It was a wonderful afternoon of healthy competition. My thanks to Mr Burgert Maree, who organised it all so effectively, Mr Donovan Murray, who produced the magnificent field and venue, and all others who contributed to this historic occasion being such a great success – including all the boys.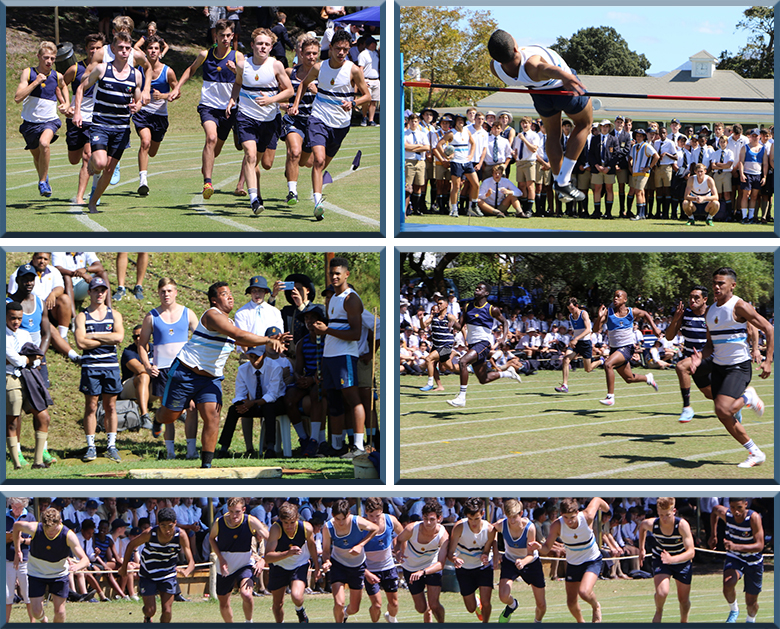 Bishops Production Hamlet
Bishops will be staging William Shakespeare's Hamlet this year. Hamlet, a Danish prince, discovers that his uncle, Claudius, has murdered his father and taken the throne; Hamlet's mother has married the usurper. Shakespeare's tragedy of betrayal and revenge is considered among the greatest plays in the English language.

The production will be staged on 8, 9, 11 and 12 March 2020, in the Memorial Theatre, at 7:00pm each evening.
Bookings open at 9:00am on Tuesday, 3 March, and tickets cost R100.00 – R120.00.
Bookings can be made online at www.tixsa.co.za. Please contact the Support Team for any ticketing queries: PHONE: 087 087 7464 / 079 996 6053; EMAIL: support@tixsa.co.za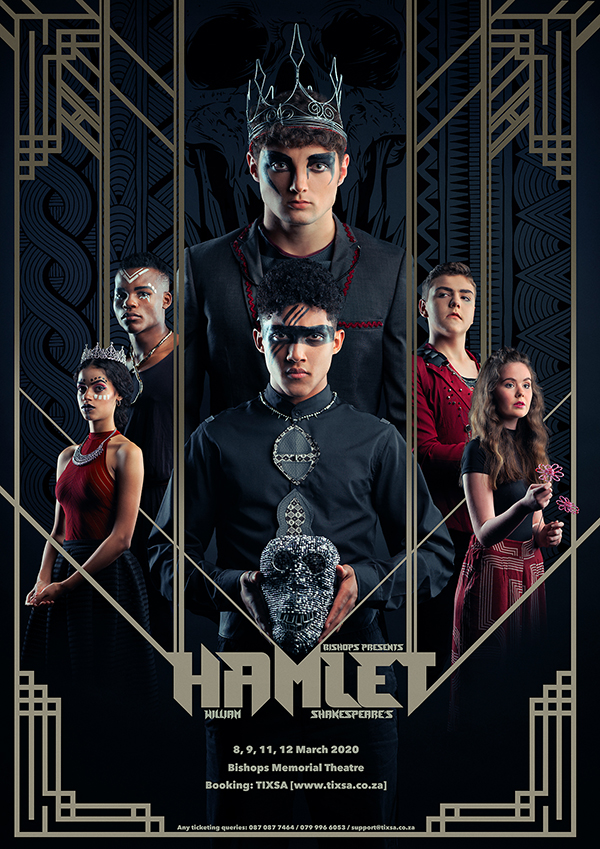 Bishops Travel
Bishops Travel is currently running holiday travel specials; please see attached information and feel free to pop in to the Travel Office situated next to the School Shop/San.
My School Card
For any parents that are not aware, Bishops is a member of the My School Card initiative, and while we enjoy the benefits of being a recipient, our membership also ensures that we contribute at large to the foundations that the My School card program supports.
We encourage all parents to own and use the My School card at participating partners.
Get a free card online http://www.myschool.co.za/ or simply phone 0860 100 445. You can also get a card at any Woolworths store.
Please ensure that you nominate Bishops as your beneficiary, and swipe every time you shop.
Principal Away
I will be abroad until the 11th March. The Deputy Principal, Mr Peter Westwood, will be in charge of the College while I am away. Please remember that your first port of call is always the House Director or the Heads of the different school pillars; Mrs van Schalkwyk (Academics); Mr Wallace (Sport and Discipline) and Mr Mitchell (Cultural).
Assembly Friday 28 February
Today's assembly notice is attached for your information.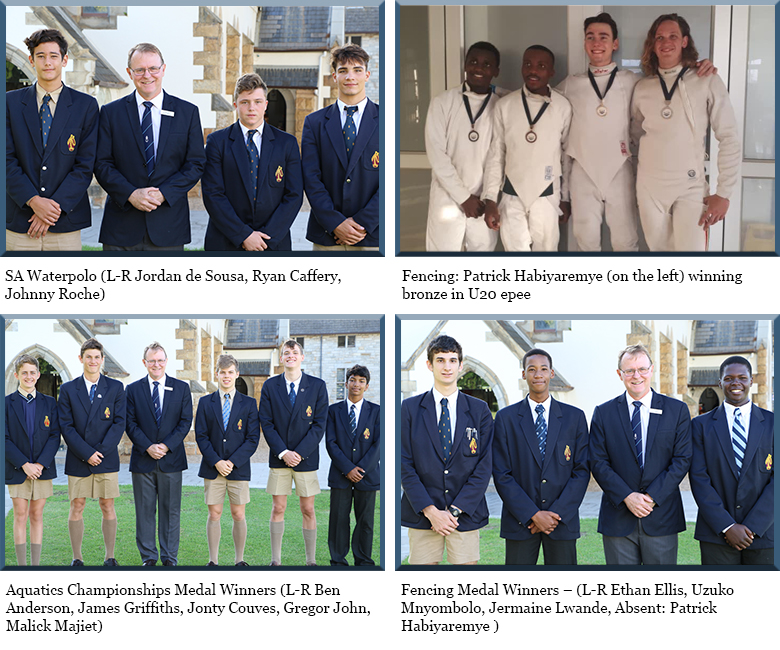 Have a wonderful weekend.
Yours sincerely
Guy Pearson
PRINCIPAL