Dear College Parents
We must not allow the clock and the calendar to blind us to the fact that each moment of life is a miracle and a mystery. – H.G. Wells
On Wednesday evening we inducted 160 new Grade 8 boys into Bishops at our Welcoming Service held in the Memorial Chapel. We wish them and their families a happy and productive Bishops journey.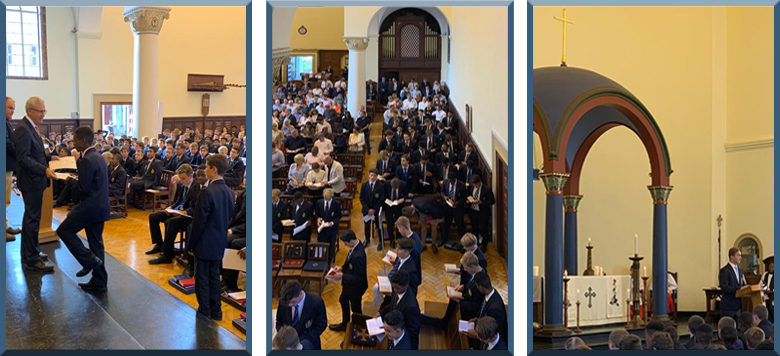 I would like to bring the following housekeeping matters to your attention:
Sports Team Selections
There is probably no other matter which elicits as much emotion as sports team selections at a boys school! Our protocol at Bishops is that the boys need to engage with their relevant coaches when they are unhappy with team selections. We always encourage coaches to counsel boys when they are dropped from a team and explain the reasons. Sometimes the simple reason is that the boy taking his place is better and the lesson is that he needs to be gracious and congratulate that boy. We do not want parents to become involved in team selections. Please let your sons take responsibility for this, if they are not satisfied they always have recourse to the Teacher in Charge of that sport or to the Deputy Head of sport.
Late arrival for school
It has been disappointing to see the large number of boys who are arriving late for school at the start of the year. School starts at 7:45 every day, Monday to Friday. Please ensure that you get your sons to school on time, we will be disciplining those who arrive late from now on.
Coffee at the Mitre
This initiative by the Parents Association is going well. It is an opportunity to meet other parents across grades, houses and the schools in a very informal setting. It is open from 7:00-9:30 am, an opportunity to miss the traffic! Please see the attached flyer - the coffee is excellent!
Book Launch
Megan de Beyer has done fantastic work in boys schools over many years with her excellent "Strong Mothers, Strong Sons" course. She has put all her years experience and expertise together in a book, "How to Raise a Man". We are very pleased to be hosting the launch of this book on 26 February in the Woodlands Pavilion. In addition to individual signing, she will be also be giving a short address. Please see the attached flyer; booking is essential.
We have a very exciting and busy week ahead of us. On Wednesday evening we host the annual T20 cricket match between Bishops and Rondebosh and on Saturday is our annual Sports Day. Please see the attachments for assembly notices and for my message to the boys this morning.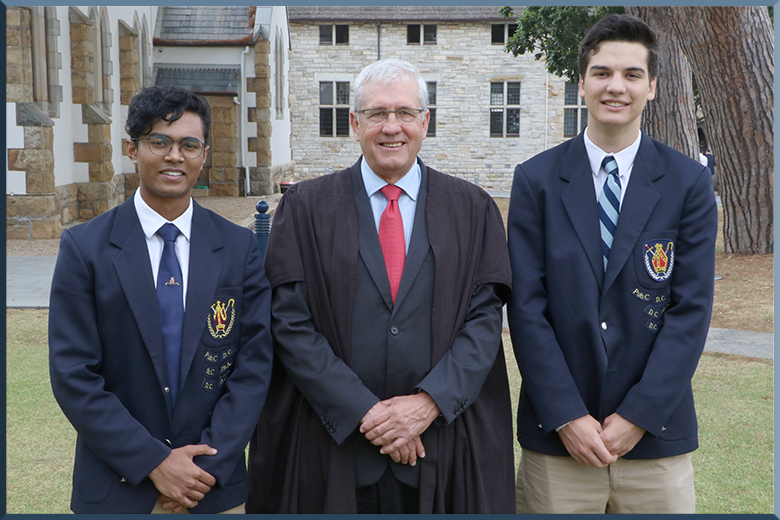 National Schools Debating Championship – Rohan Naidoo and Robert Dugmore
Have a wonderful weekend.
Guy Pearson
PRINCIPAL