Dear College Parents
"I alone cannot change the world, but I can cast a stone across the waters to create many ripples." - Mother Theresa
It is difficult to believe that we are already in the month of August, the year is flying by! After the wonderful rains at the end of June, the rainfall figures for July have been way below par and we hope for some substantial downpours in August and September to push those dam levels up! I am pleased to report that the water treatment plant is up and running and produces 80000 litres of potable water per day. The grounds, gardens and toilet systems are all using borehole water so we are 90% off the grid, this is fantastic for our future sustainability with this precious resource.
MUSIC
On Tuesday evening we enjoyed a superb concert in the Memorial Chapel with the combined Bishops and Herschel orchestras. It was truly a wonderful evening of collaboration and the music was brilliant. This morning our wind band entertained the boys in assembly with some great music, we are indeed privileged to have such talent amongst our boys and staff.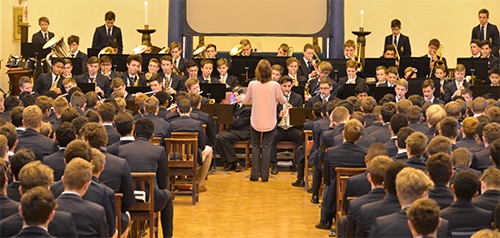 BIG IDEAS
At the beginning of this term we started with a very exciting Big Ideas programme with a select group of Grade 9 boys. This is the first year that we are introducing this programme and the plan is to roll it out to all Grade 9s in the future. Please see the attached report from Cheryl Douglas and particularly her appeal to parents who have certain skills which they think would be beneficial to this programme.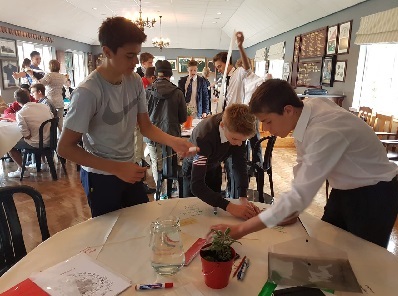 JONO BIRD
A highlight of the week has been following the brilliant performance of Jono Bird who represented South Africa U19 in a 3 match ODI cricket series against England U19. Jono scored 51 and 142 not out in the two matches, the 3rd was rained out. He was awarded man of the series for this fantastic performance, quite remarkable when you consider that he is only U17 and in Grade 11!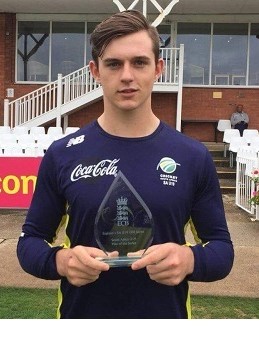 MESSAGE FROM GRADE 11 DANCE COMMITTEE
One of the responsibilities of the Grade 11 Parents each year is to organise a fundraiser for their boys' Matric Dance the following year as well as a charity. This year, the Grade 11 Bishops Parents Party Committee are committed to raise funds for both The Bishops Bursary Fund and the Matric Dance in 2019. An important part of the fundraiser is the on-line auction which is open for bidding from 15 August and has many wonderful items generously sponsored by the Bishops community and beyond. Go to www.bishopsparentsparty.co.za to bid. Tickets are on sale to all grades for the Bishops Parents Party on 28 September which is always a magnificent affair. For bookings email bishopsparentsparty2018@gmail.com.
Please support this very worthwhile cause. What a wonderful legacy Bishops Families can leave the College knowing that they have provided bursaries to boys that would not otherwise have been able to attend Bishops.
13 YEAR TIE
At assembly this morning 51 boys were awarded their 13 Year tie.  These boys started at Bishops in Grade R in 2006.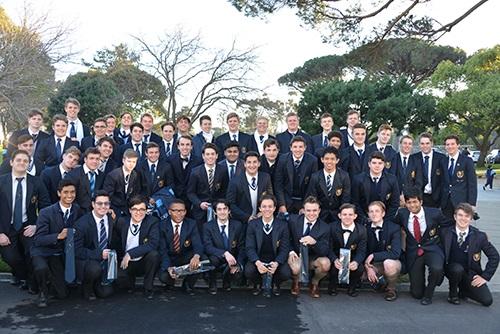 SPORT
We look forward to our derby hockey fixtures against SACS this weekend. The hockey is at Bishops, the 1st X1 play today at 18h30; the rugby is at SACS tomorrow, 1st XV kick-off at 12h30. On Thursday next week we play our annual fixture against St Andrews College; this encounter goes back to 1896. St Andrews were not able to play us earlier in the season because they were on an overseas tour, hence the match next Thursday. It is National Woman's Day and we will be highlighting this in a number of ways, the 1st XV Captains will be reading a joint statement before the game, we will be using pink rugby balls and we have arranged for the 1st XV match to be officiated by three female officials. The 1st XV game is at 13h30 and will be preceded by a 10 a side game between two old boys sides from the respective schools.
Please see the assembly notices highlighting the achievements of our boys in a number of activities and also my assembly message.
Have a wonderful weekend.
Yours sincerely
Guy Pearson
PRINCIPAL