Dear College Parents
"It's not about presents, but it is about your presence.  Therein lies the spirit of the holiday season" – Julieanne O'Connor
We have just enjoyed a wonderful Carol Service which brings the curtain down on a very successful year for Bishops. I want to congratulate every boy for the part they have played in our success, particularly the Matric Class of 2018 who set an excellent example. The Matric results will be published on the 4th of January next year. My thanks to all parents and staff for your unwavering support of the boys and the school during the year.
The year has not been without its sadness with the passing of Terry Wilke, Vernon Wood and Christian Rohrer, and I thank the Bishops Community for their support during these times.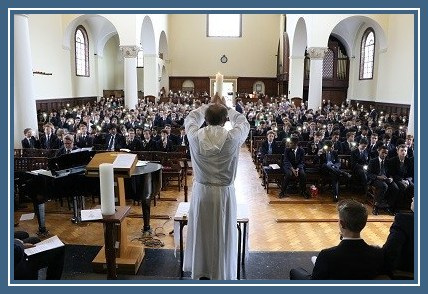 Staff Farewells
At the end of the year we say farewell to, amongst others, three long serving and outstanding members of staff. Paul Murray (28 years), Michael Withers (27 years) and Cheryl Douglas (23 years) have each made a significant contribution in all aspects of school life. We thank them for the fantastic influence they have had in the lives of so many boys and wish them well in the future.  Our interns, Monique Nyback, Kirsten Ehlers, Ninga Mohlabe, Gavin Maasch, Sam Majaca and Yanga Guwa are heading off to new beginnings and we thank them and wish them well.  We also bid farewell to Rev Bob Commin who stepped in as our interim Chaplain this year. Bob has been fantastic with an amazing gift of story telling and use of words. Tony Noon, our much beloved school driver, retires at the end of the year. He has had a profound influence on boys and staff at the school over the past 22 years. We also say farewell to Anthony Fortuin who has been an excellent Network Manager over the past 20 years. He has managed the significant changes and growth in our network calmly and efficiently during this time.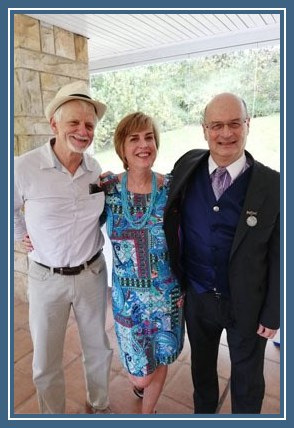 Michael Withers, Cheryl Douglas and Paul Murray
Staff Promotions

Graeme Klerck and Wayne Tucker complete their extremely successful tenures as House Director of Kidd House and Head of English respectively. Congratulations to the following on their promotions:

Mervin Walsh: House Director of Kidd House
Barry Emms: HOD English
Gerry Noel: Assistant House Director of School House
Fiona Viotti (Mallett): Assistant House Director of Kidd House
Epic
The 2018 Epic was once again a wonderful experience. The Grade 10s are to be commended on the very enthusiastic and positive way in which they tackled the challenges which faced them. My sincere thanks to all staff and in particular Graham Robertson for the excellent organisation of this very special event in the life of a Bishops boy.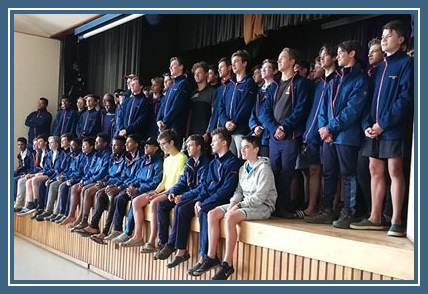 Grade 8,9 &11
The Grades 8, 9 and 11 have been involved in various outings and programmes this week. Parents will be interested in this report by Dave Ledwidge of a very worthwhile initiative involving the Grade 8s on Monday:
Grade 8's visit to the Asande Farm in Gugulethu
Monday morning dawned with some cloud cover and some rain and the prospect of spending a wet morning in a vegetable garden. However, after leaving from Bishops in a very pleasant summer shower, we were soon en-route to Gugulethu and the Asande vegetable farm which is part of the Umthunzi Farming Community. We arrived there and the rain had stopped much to the relief of all concerned and we were introduced to Emma and Kim who explained to the boys what they needed to do. The Grade 11 seniors from Birt house were soon sorting the lads out into teams of 10 boys to work in the different sections of the garden. They went about their work with gusto – weeding, digging beds over and adding compost to the garden where it was needed. For some of the boys this was an entirely new experience (working in a garden and getting their hands dirty) but one which they seemed to find very satisfying. Time flew by and it was soon time to leave. Mr Sibongile Sityebi and the other farmers were really touched, happy to have all those boys helping re-plant their crop and being interested in their farm. They were also thankful for the donation of seedlings and compost. Mr Sityebi says the garden is looking fantastic and sent a big thank you to all the boys and staff. Hopefully this is an activity that will become an annual event in some form or another. (Please see attached information on Asande Farm).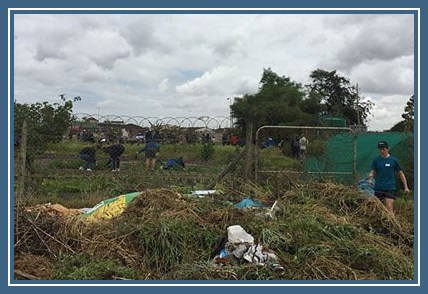 1st XV Rugby Tour to Ireland
The 1st XV will be touring Ireland in March/April next year. This is a very exciting prospect, it is 10 years since the
1st XV has been on an international tour. Please see the attachment to an exciting fund raising event to be held in February next year.
Please see attached assembly notices which once again highlight the fine achievements of our boys.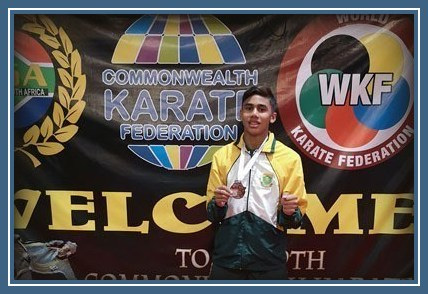 Shariq Davids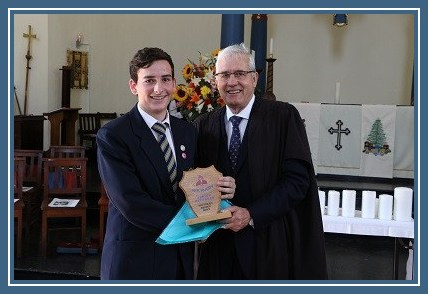 Wesley Holtmann
There is a Eucharist in the Memorial Chapel at 09h00 on Christmas Day for members of the Bishops families, ODs and friends.  All welcome!
May your Christmas be filled with moments of love, laughter and goodwill and may the year ahead be full of contentment and joy.
Yours sincerely
Guy Pearson
PRINCIPAL