Dear College Parents
This is the last newsletter of the term. We have again been blessed with some wonderful rain this week and look forward to two special events to bring a close to the term.
Bish/Bosch
Over this weekend we look forward to the first of our winter derby encounters against Rondebosch. This is a much anticipated encounter and is always keenly contested. Over the past few years there have been unnecessary tensions between the schools, often heightened by events off the field. I would like to encourage everyone in the Bishops Community to embrace this day and to support our boys in a positive way. On this occasion we are the hosts and we need to be welcoming of everyone in the Rondebosch Community. Last year we committed ourselves to an Honour Code for Parents, Spectators, Players, Coaches and Officials as part of the "Onside Campaign" between our two schools. The Parents/Spectators Code reads as follows:
As spectators we will:
Applaud the performances by both my team and the opponents

Thank the coaches, officials and other volunteers who give their time to the game

Acknowledge that the game is the player's game and not mine

Use appropriate language with players, coaches, officials and other spectators at all times.
This is the 195th rugby encounter between Bishops and Rondebosch.  Let us remember it for all the right reasons!
Eisteddfod
One of the highlights of the year is the annual Eisteddfod which is on Tuesday and Wednesday next week. This is an amazing event and showcases the incredible cultural talent at Bishops. Over the two days the boys will be involved in 55 different events; from drama and movement, speech and debating, photography and art, music in every different genre. I encourage you to support this event as much as possible - you will be inspired! The Eisteddfod culminates with the singing competition at His Peoples Church. Term 2 comes to an end after the singing competition on Wednesday.
Assembly
Today was our last assembly of the term, please see the assembly notices which highlight some excellent achievements by our boys. We have several boys who will be representing Western Province at Inter Provincial tournaments and we also wish our tennis team all the best on their tour to the UK.


Music accompaniment during Eucharist by Jakob Holm and Daniel Holgate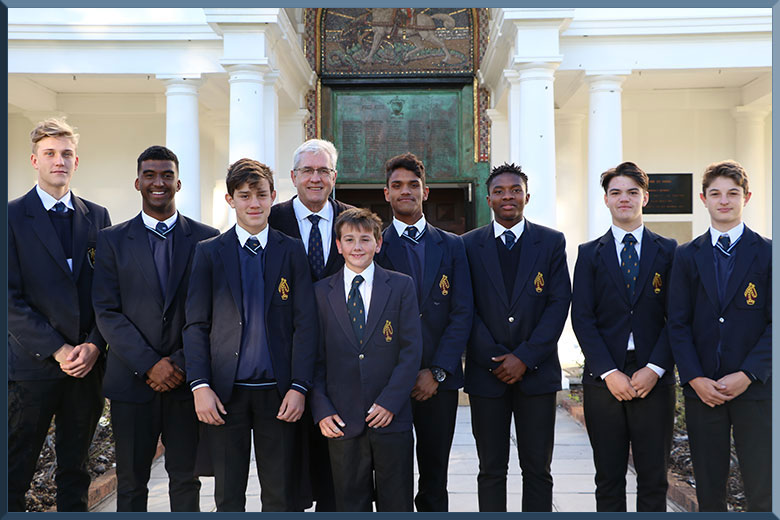 WP Hockey: Chris Clark, Caleb Oliphant, Rupert Holmes, Devon Marshall, Mustapha Cassiem, Fezile Nyathela, Brett Horn, Daniel Neuhoff (Absent: James Howard, Jock Buchanan, Uzayr Sonday, Bryce Herbert)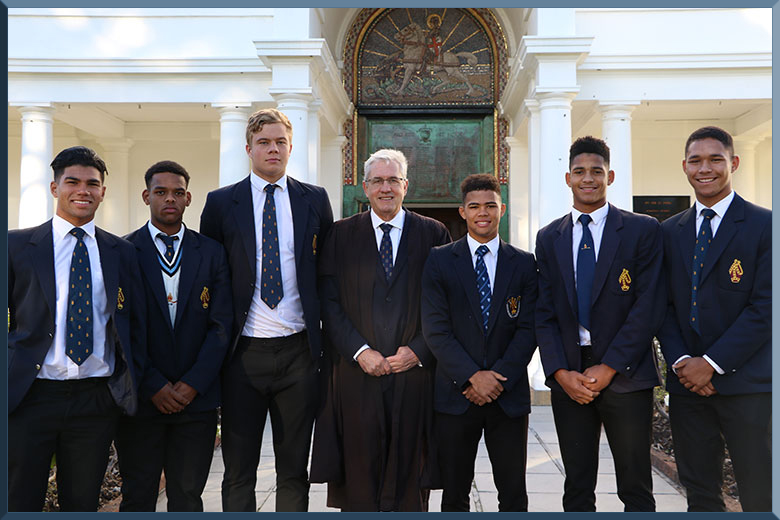 WP Rugby: Nassar de Kock, Keagan Blanckenberg, Connor Evans, Liam Kloosman, Sacha Mgomezulu, Suleiman Hartzenberg (Absent: Isaiah Wharton, Luca Liebenberg)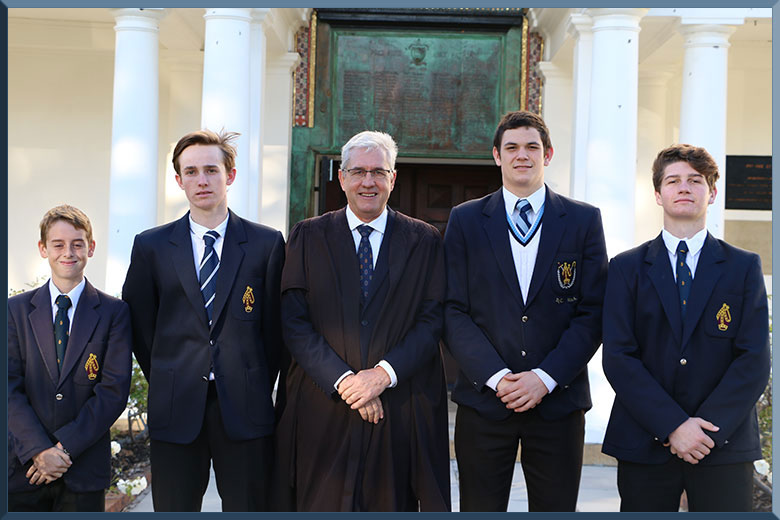 WP Squash: Dylan de Groot, Adam Morkel, Nick Gleeson, Greg Medcalf (Absent: Aidan Burns, Armaan Trikam)
Please see the attached for Scholarships Awards for 2020.
I would like to wish you all a wonderful mid-year holiday.
Yours sincerely
Guy Pearson
Principal