24 Hour Cycle Fundraiser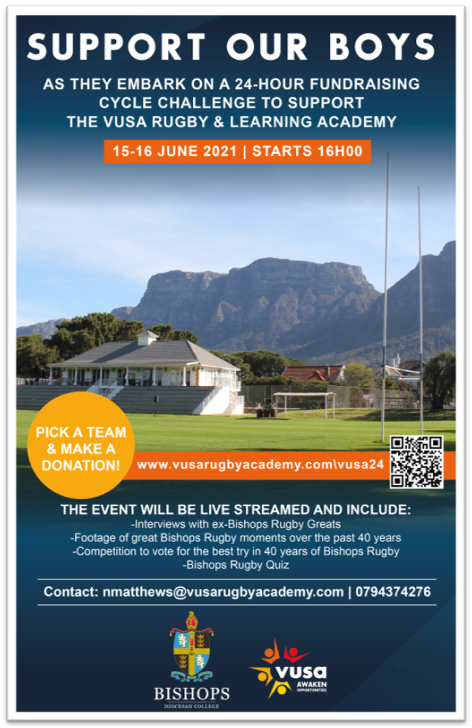 A reminder that our boys and staff will be embarking on a 24 hour cycle race to raise funds for the VUSA Rugby and Learning Academy next week.
The event will be streamed for 24 hours and will include interviews, a 'best try' competition, a quiz and more. The prize for the quiz is a two night stay for up to 12 guests at the beautiful Pines Manor House in Hex River Valley generously donated by the Graaff family – for more information click HERE. The link for Tank Lanning's Rugby Quiz is now live and winners will be revealed on Tuesday evening - https://www.vusarugbyacademy.com/rugby-quiz-entry.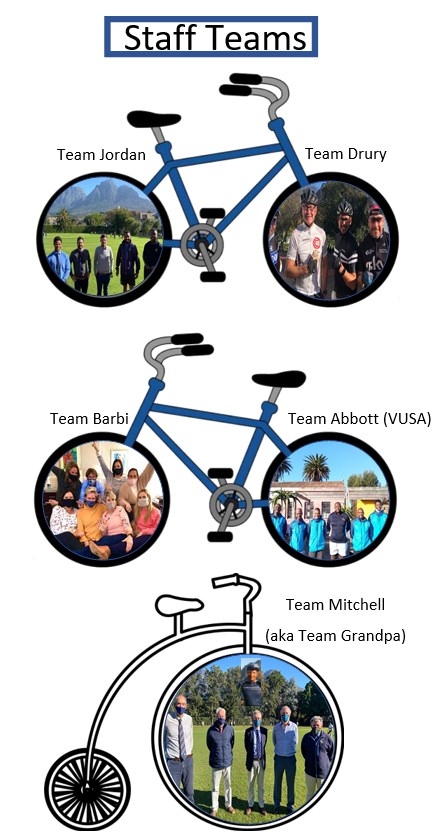 To support our Staff Teams, click on the links below:
Team Jordan Click HERE
Team Drury Click HERE
Team Barbi Click HERE
Team Abbott (VUSA) Click HERE
Team Mitchell (Grandpa) Click HERE
Our teams are trying hard to raise funds (especially our teachers), so please visit the event page and support a team at https://www.vusarugbyacademy.com/vusa24. Prizes have been sponsored by Butlers Pizza, The Blockhouse Kitchen, Jonkershuis, Nomu, The Reynolds Family and the Levy Family. Thank you all for your generosity and support.