Friday 5 April 2019

Inter-House Cross Country

Venue: Lutgensvale

Time: 14h00 to 15h30

Compulsory for all boys.

Tuesday 9 April 2019

Grade 4 Parent/Teacher Meetings

Time: 08h00 to 16h30 (15 minutes slots)

Venue: Please come to Prep Reception and you will be directed from there.

Grade 6 Parent/Teacher Meeting

Venue: Jagger Hall

Time: 16h30 to 19h00

Please see under TAKE Note for further details

Wednesday 10 April 2019

Grade 5 Parent/Teacher Meeting

Venue: Jagger Hall

Time: 16h30 to 19h00

Please see under TAKE Note for further details

Thursday 11 April 2019

PA AGM

Venue: Woodlands Pavilion (College)

Time: 18h30 to 19h30

Please see under TAKE Note for further details

Friday 12 April 2019

Skeeles 7s Rugby Tournament

Venue: Lutgensvale

Time: 13h30 to 21h00

Please see under TAKE Note for further details.

Saturday 13 April 2019
U12 7s Rugby Tournament

Please see under

TAKE Note

for further details
Parent Teacher Meetings
| | |
| --- | --- |
| 16h30 to 17h45 | Parents A - M |
| 17h45 to 19h00 | Parents N - Z |
All academic subject teachers will be available in Jagger Hall for a 5 minute chat. Tea and coffee will be served.
Easter Egg Collection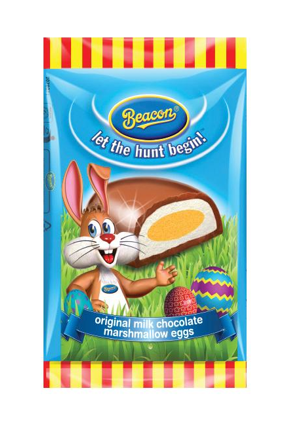 We are continuing with the Easter Egg collection started last term. The Easter Eggs will be donated to St Paul's, Athwood Primary, and Vusa amongst others. The Easter Eggs may be dropped off with Mrs Kieswetter at the library.
PA AGM
A reminder about the PA AGM taking place in the Woodlands Pavilion (NOT in Jagger Hall as previously communicated) on Thursday 11 April from 18h30 to 19h30. Please find further information HERE and the Nomination Form HERE.
SKEELES 7s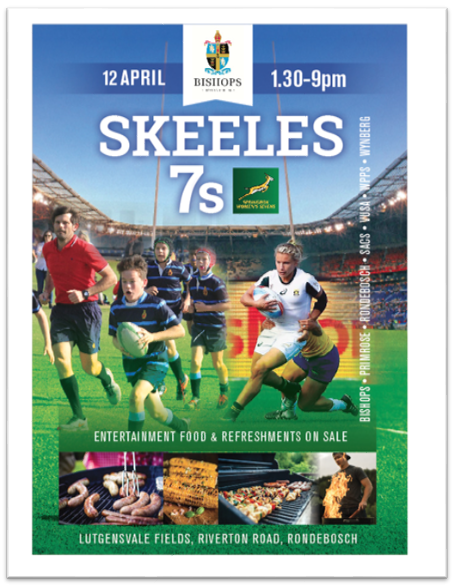 Don't miss out on this fun event!
This event is the start of the rugby season and ALL parents are welcome as it is a fundraiser for Grade 7 Leavers, The Grade 7 Tour and VUSA. The SA Womens 7s team will be playing a game against the teachers at 16H00. There will be delicious hamburgers and boerie rolls on sale. The Tuck shop open will be open and bar facilities are available. Parents are also welcome to bring and braai, with the idea that we invite and meet our fellow school teams that are playing.

This event will be using a token system – the PA will be selling tokens to pay for braai food and drinks at the bar (pre-sales will take place on Thursday morning before school and at the event). Cash and Snapscan facilities will also be available.
Volunteers are needed to assist in the Tuck Shop, Braai Stand and Bar. If you are able to assist, please click HERE and go to SPECIAL EVENTS to book your slot.
U12 7s Rugby Tournament

Volunteers are required to assist on the Tuck Shop at this event. Please click HERE and go to

BISHOPS PREP - RUGBY HOME GAMES

to book your slot. Further details about the tournament will be available on MyBishopsLife in due course.
Wet Weather Programme

This is implemented when sport is cancelled due to wet weather via SMS during the school day. Boys will go to their coach's classroom until 15h45. This programme ensures that parents do not have to change their pick-up schedule.
Classroom details as follows:
| | | | |
| --- | --- | --- | --- |
| RUGBY | HOCKEY | SQUASH | X-COUNTRY |
| U13 - 7M | U13 - 5M | ALL - 7M | ALL - 6S |
| U12 - 6S | U12 - DT | | |
| U11 - 7T | U11 - 6A | | |
| U10 - 4D | U10 - 4G | | |
| U9 - 3G | U9 - 3F | | |
(Parents are welcome to fetch their children earlier if they are able to)
Puzzles for Aftercare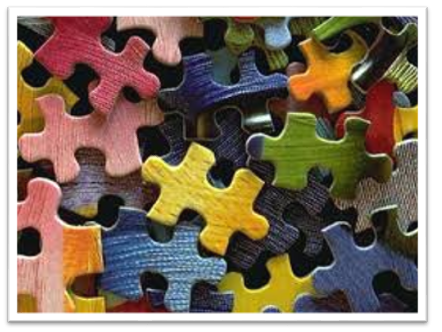 The boys at Aftercare love doing puzzles. If you have puzzles that you no longer use, please consider donating them to Aftercare. It would be much appreciated!

Sandwich Roster for Term 2
| | |
| --- | --- |
| DATE | GRADE |
| Tues 9 April | 4 |
| Tues 16 April | 5 |
| Tues 23 April | 6 |
| Tues 30 April | 7 |
| Tues 7 May | 3 |
| Tues 14 May | 4 |
| Tues 21 May | 5 |
| Tues 28 May | 7* |
| Tues 4 June | 6* |
| Tues 11 June | 3 |
* swopped due to Grade 7s being away on tour on 4 June