Dear Parents

As we draw closer to Easter, we are reminded of those who have so little. Thank you for your generous donation of Easter Eggs, some of which have already gone off to underprivileged schools. I will update you once we have a list of all our donations.
We appeal to any parents who are able to deliver our sandwiches to Athwood Primary on a Tuesday morning (someone will go with you to show you how to get there), to please contact Mrs Wendy van Heerden, so that your name may be added to the roster. We collect extra sandwiches or a piece of fruit every Tuesday morning. These donations may be dropped off in the foyer.
We hope to see you at the Skeeles 7s tournament this afternoon at Lutgensvale where the Grade 7 parents are working hard to raise funds for the Grade 7 Farewell. Lots of fun is planned so try and pop along.

Kind regards



SHARLENE GROOM
HEADMISTRESS
| | |
| --- | --- |
| | DIARY DATES |
Saturday, 13 April 2019

Tag Rugby for Grades 1 and 2

The first Saturday Tag rugby practice takes place tomorrow from 08:00 to 09:00. Parents are most welcome to attend. Boys please to wear white shorts and tag t-shirt.

Please note that this is a voluntary tag session where grades 1 and 2 boys combine to play. We do continue in the rain unless it becomes dangerous for the boys to play.

Tuesday, 16 April 2019
Grade 1 Outing to World of Birds

All boys to be in full school uniform including a jersey. Please pack a snack in the school wet-bag. Returning to school just before 13:00. All boys will continue with extra murals as normal. Thank you to all the moms who are helping with lifting to and from the outing.
Friday, 26 April 2019
Civvies day

Collection of blankets, linen, warm clothing and shoes.
Tuesday, 23 April 2019

Winter uniform



Switch over to Winter uniform for Grade 1 and 2 boys.
| | |
| --- | --- |
| | TAKE NOTE |
MyBishopsLife

To all new parents at the Pre-Prep, please can we ask that you click on the link above and register on My Bishops Life. This is a link to your son's private portal where information will be available throughout his school journey. Reports at the end of this term will also appear on this portal. Please check that the information and photograph displayed are correct. If you are unable to log on, please contact the helpdesk on the email address that pops up.
PA AGM



Thank you to the few parents that attended this meeting. The following parents were elected to serve on the Committee: Ettie Chahwahwa, Delene Mark, Chantal Souter, Michelle Tuscher, Tersia Velosa and Daniella Wakeford.

I am delighted to report back that our Carnival raised over R300 000! Thank you to all those that worked so hard and for the families that attended this fabulous evening.
Winter Uniforms

Please note that boys will all be required to wear winter uniform after the Easter Weekend break, Tuesday 23 April 2019.
| | |
| --- | --- |
| | PRE-PREP PRAYER GROUP |
Prayer Groups

The Men's Prayer Group meet every second Tuesday of the month at the Woodlands Pavilion at 06:50 and the Parents' Prayer Group meets every week from 07:30.

Should you have any questions, please feel free to contact our Youth Pastor, Justin Woolls, jwoolls@bishops.org.za.
| | |
| --- | --- |
| | GENERAL INFO |
The Book People

Next week we will be hosting a book sale up at our hall. Parents and boys are encouraged to come and browse and buy books. They will set up during the morning on Monday. Card facilities will be available.
Civvies Day

On Friday 26 April we will be having a civvies day. Our collection will be all winter blankets, duvets, linen, clothing and shoes that can be beneficial to others during the upcoming Winter. This is an ideal opportunity to clear out any old items that others can still make use of.
Congratulations

Our congratulations to Evan West, Grade 2 boy who was awarded his South African colours for chess. He has been selected to represent SA at the World Youth Chess Championship, the African Youth Chess Championships and the Commonwealth Chess Championships. We are very proud of you, Evan!
| | |
| --- | --- |
| | HIGHLIGHTS |
Easter eggs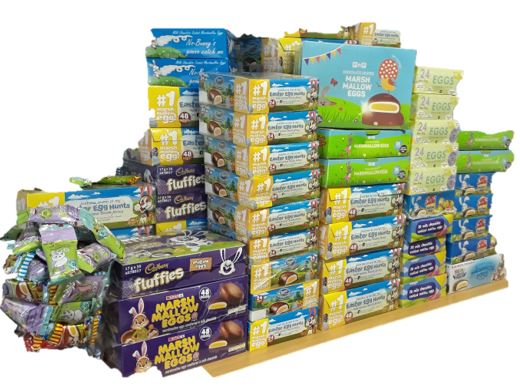 Thank you so much to all families that have so generously donated to our ever growing Easter egg collection. If you would still like to donate Easter eggs, we would need to receive them by Tuesday morning for us to distribute before Easter.
Grade 1 Life Skills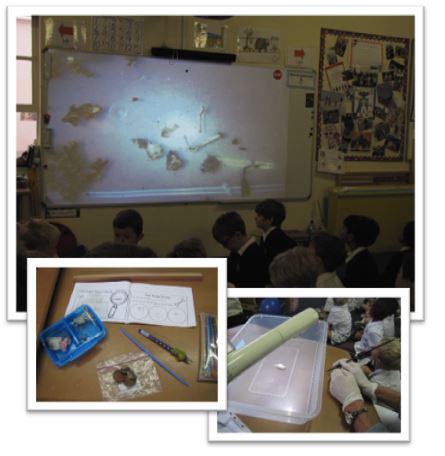 The grade 1 boys were mesmerised, looking at what an owl eats and dissecting an actual pellet. They then had fun making their own pellets!
BISHOPS PRE PREPARATORY SCHOOL
Campground Road, Rondebosch, Cape Town, 7700
Phone +27 21 659 1037 | Fax: +27 21 659 1922