Dear Parents
Today, we celebrate Founders Day at Bishops. The school is 172 years old and we are proud to be able to celebrate a school with such rich Heritage, incredible teachers and amazing facilities. Looking back 172 years, things were very different and we can be proud of the journey we have been on and the institution we continue to grow and develop.

This week in chapel, Father Monwabisi reminded us about respect: respect for our parents, respect for our teachers and respect for our friends. He told us some stories of when he was a young boy and how respect was instilled at his school. This builds snugly into our Manners focus, where we are really working hard at using our good manners.
Today the boys had great fun. We ran races, did the funniest things and laughed and cheered with our friends. The picnic was just as exciting as each lunch box held a multitude of treasures for each little person. What a wonderful way to celebrate Founders Day at our school.

Kind regards



SHARLENE GROOM
HEAD: PRE-PREP
| | |
| --- | --- |
| | DIARY DATES |
19 March

Last Day of Extra Mural activities

This is the last day of extra mural activities for Term 1. We are just waiting for the gazette guidelines to be able to send out our Term 2 extra mural timetable. We will send this sign-up document out as soon as we have some clarity.

26 March

Last day of school


School will close at 10.30am for Grade N and R boys and 11am for Grade 1 and 2 boys on this final day of Term 1. Aftercare will run until 1 pm. This delayed collection should alleviate any congestion at the small hall gate at this time.
| | |
| --- | --- |
| | TAKE NOTE |
Jersey

As we head towards some cooler weather, please ensure that your son has a school jersey and a hat at school every day. Full track suits are worn over the summer uniform together with sandals, should it be necessary, so that it can be removed as the day warms up. Just a tracksuit top or a tracksuit bottom worn individually is not suitable. Takkies are only worn on the day that boys wear whites to school. Grade N and R boys may wear the polar fleece top in place of a jersey.
Winter uniform

At some stage next term we will be heading into winter uniform. This requires Grade 1 and 2 boys to wear a tie and black lace up shoes. Fastening buttons, particularly the top button around the neck is quite tricky for them and may need some practice. Please be patient with the boys and give them opportunities to try, even with an old shirt you may have at home. The same with shoelaces, please give them ample opportunity to practice.
Covid 19 Vaccine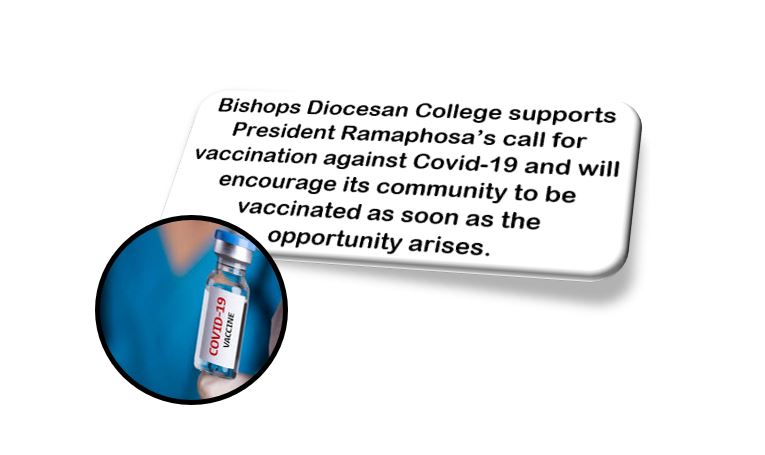 | | |
| --- | --- |
| | PRE-PREP PRAYER GROUP |
Message from our Youth Pastor
Founders Day Prayer
Let's begin our Founders Days bringing offerings of thanks to God. Together let us remember God's mercies, recount his benefits, and recall his care. A heart of thankfulness not only honours God, it blesses us. Thankfulness weeds out discouragements, plants new seeds of trust, and prepares the way for hope and power to flow into our lives again.
Almighty God, we thank you for the rich inheritance we enjoy in this school. We thank you for the blessings granted to this school in the past and we ask continuance of them in the days to come. Teach us to live together in love, joy, peace and justice for all.
Loving God, we come to you today as a school to offer our school into your safe keeping. We pray that you would lead and guide the teachers, administration and staff in all they do. We pray that this school will be a place of safety and learning, a place of encouragement and excellence, a place that supports everyone who is part of the community.
Lord, may this school be a place of adventure and great discovery, a place of learning and creativity, and place of mutual support and encouragement. May each boy that attend Bishops develop a thirst for learning, a respect for each other and a deep love of truth.
We thank you Lord for the school today and that it continues to thrive in the spirit of its foundation. Amen.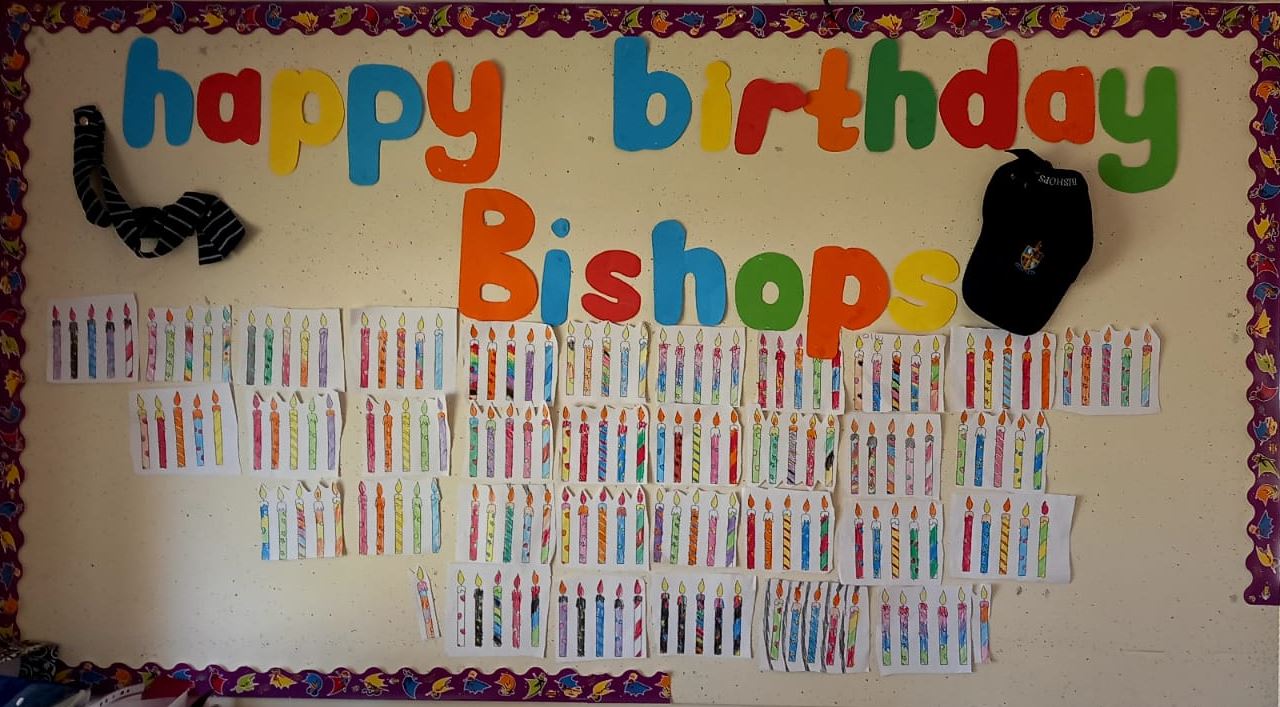 | | |
| --- | --- |
| | GENERAL INFO |
Fun Sports Day

This year we had our fun sports day - with a difference. We had fun races galore, shouting and cheering, laughs and cries of joy but, with no spectators! This really was quite different but really enjoyed by the boys. I will include photographs in next week's newsletter with some more details. I am sure the boys will come back exhausted but very happy!
Easter Eggs
Thank you so much to those families that have contributed to our Easter Egg collection. We do not have that many yet but hope to be able to send enough for each Athwood Primary, Foundation Phase child to get an egg. This is the same school we usually provide sandwiches to each week. Presently we are making financial donations for them to feed the children and we hope to be able to resume with our sandwich drive as soon as possible. If you would still like to send some marshmallow easter eggs along, please feel free to do so, we will send the collection once we have broken up as the government schools will still be open.
| | |
| --- | --- |
| | HIGHLIGHTS |
Gr 1 Aquarium Outing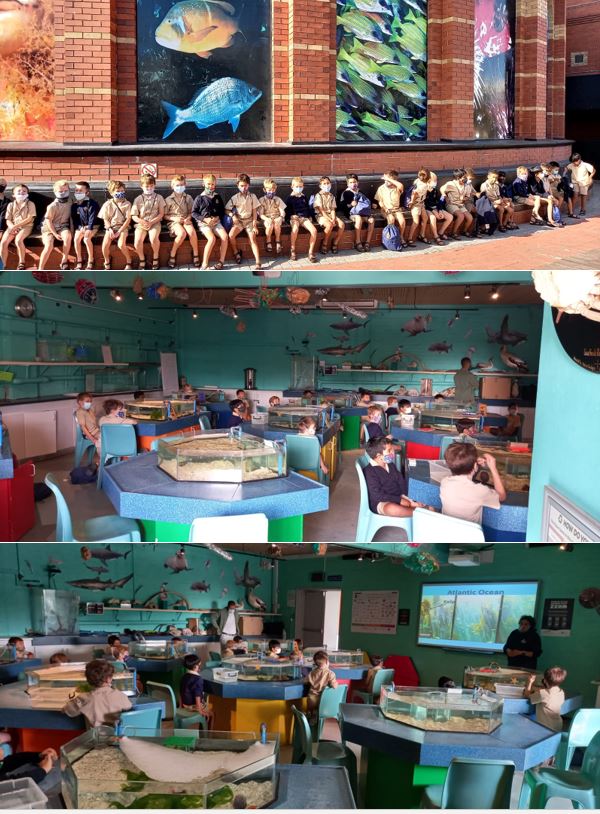 This week the grade 1's were privileged enough to visit the Two Oceans Aquarium. The boys received a wonderful lesson from the aquarium teachers, all about rock pools and were fortunate in that we were the first class since COVID to be able to have live tanks in the classroom. They were able to investigate sea anemone's, urchins and sea stars. We were also treated to talk all about Bob the turtle who was recused by the aquarium as he had ingested single use plastics. Through this the boys were made aware of the importance of recycling. The boys continued to learn lots as we walked through the aquarium and got to see the much-anticipated shark tank! Finally, we watched the penguins being fed and ended our day with a puppet show. We are most grateful to the aquarium staff who arranged a fun-filled and educational day!
BISHOPS PRE PREPARATORY SCHOOL
Campground Road, Rondebosch, Cape Town, 7700
Phone +27 21 659 1037 | Fax: +27 21 659 1922