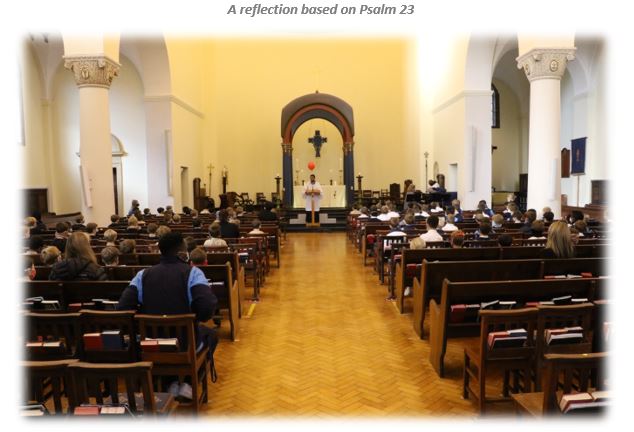 The Lord is my friend and protector. There's nothing God can't handle.
In God, I've got a safe place to rest; And calm instead of frenzy.
Refresh me with your love,
And clear my eyes,
So that I have agency and can see.
When I panic and think everything is coming apart,
There's no need to be afraid.
God's wisdom and power are there always. I do not need to fear.
And when my heart is heavy,
And it seems the world is about to do me in,
God can turn panic into peace
Because help and forgiveness are as close as my next breath.
So this is where I always want to be.