Dear Parents

We have come to the end of yet another eventful week at the Pre-Prep. A delegation of Bishops staff were privileged to attend the International iPad Summit in Johannesburg earlier this week and have returned with much excitement and many new and inspiring ideas for our boys.

Our school is in the process of some upgrading, so thank you for bearing with some cordoned off areas and workmen around the campus. We do most of the work once the boys have left but there are some unavoidable overlaps on occasion and we do apologise for this.

Thank you to parents who ensure that their boys have smart and short haircuts. Some fringes are getting a bit long and we ask that you check if your son does perhaps need to have it cut. The boys have transitioned well into their winter uniforms - please be reminded to clearly mark each individual item as it often ends up in lost property and then cannot be returned to the rightful owner. Jerseys need to be either worn or sent in their bags every day.

We have had the most spectacular sun rises over the fields in the last few weeks. If you have an opportunity to walk across and take time to soak up this amazing view, please do so with your son. We are indeed privileged to have such a beautiful school.

Kind regards



SHARLENE GROOM
HEADMISTRESS
| | |
| --- | --- |
| | DIARY DATES |
18 May 2019

Grade 1 and 2 Tag Rugby

Tag Rugby for Grade 1 and 2 boys will be played on the Cemetery Field on Saturday morning.

Please contact gnolte@bishops.org.za for any further information. This will be the final Saturday of tag this term.
| | |
| --- | --- |
| | TAKE NOTE |
Staff Birthdays

We would like to wish two of our amazing cleaning staff a Happy Birthday. Ms Olivia Kiewits's birthday is today (she works mostly around the Grade R classes) and on Tuesday, Mrs Sharon Alberts, whom you would find around the office area and Grade 2 classrooms, will be celebrating a very special birthday. May they both be truly blessed and enjoy their celebrations.
| | |
| --- | --- |
| | PRE-PREP PRAYER GROUP |
Prayer Groups

The Parents' Prayer Group meets every week from 07:30 at the Woodlands Pavilion. All are welcome.

The Men's Prayer Group meets every second Tuesday of the month at the Woodlands Pavilion at 06:50.

Should you have any questions, please feel free to contact our Youth Pastor, Justin Woolls, jwoolls@bishops.org.za.
| | |
| --- | --- |
| | GENERAL INFO |
Manners and Consequences
We are working very hard to instil good manners in our boys. We ask that at home you continue reminding boys of what is expected and challenge them to put them into practice outside the perimeters of the school as well. Manners and acceptable behaviour are two very important pillars of our school and aspects that we take very seriously. Occasionally behaviours will need more stringent consequences, but these are dealt with on an individual basis with the boys concerned. At school boys come to learn and practise and do so within the boundaries and guidance of the staff. Should there be further discussion needed, teachers will contact you.
Grade 3 Visit


The Grade 3 boys popped over to the Pre-prep for a visit today and spent break time with our boys. They were so excited to be back, but it was also an opportunity for the present Grade 2 boys to get to know them a little - all preparation for the present Grade 2 boys who move over to the Prep campus next year. We hope to do this a bit more as later in the year we take the Grade 2 boys over to the Grade 3 area for visits and orientation of their new space.

| | |
| --- | --- |
| | HIGHLIGHTS |
Fire Station Outing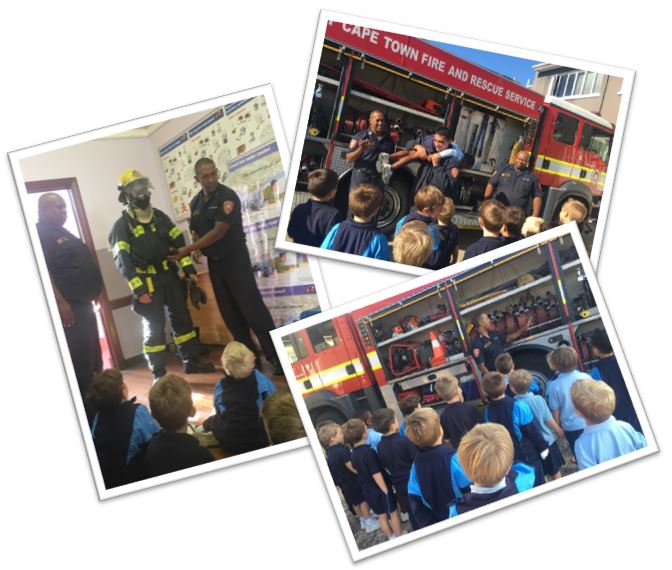 The Grade R and their teachers had a lovely time at the Fire Station in Salt River this week. They loved learning how to Stop Drop and Roll!.
Hot Chocolate Democracy
Last week, after voting, our results were made public to the Grade 1 and 2 boys and yesterday they were rewarded with their hot chocolate.
Ramadan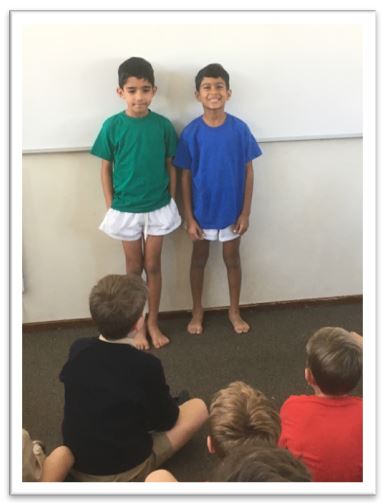 Zayd and Sahil from Grade 2F talking to the Grade 2s about why Ramadan is important to them.
BISHOPS PRE PREPARATORY SCHOOL
Campground Road, Rondebosch, Cape Town, 7700
Phone +27 21 659 1037 | Fax: +27 21 659 1922