Dear Parents
This will be the final newsletter of the term. Just a few reminders about this last week
Please could parents check access to MyBishopsLife so that they have access to their son's reports If there are any new parents who are unsure of how to register, please let us know.
Wishing all the dads, father figures, role models and grandfathers the happiest Father's Day on Sunday.
Trusting that Mrs van Zyl (5/7) Miss Tandwa (8/7) Mrs Green (10/7) and Mrs Jane Durham, our resident OT(18/7) have the happiest birthday celebrations during the holidays.
Wishing you all a happy and safe weekend.

Kind regards



SHARLENE GROOM
HEAD: PRE-PREP
| | |
| --- | --- |
| | DIARY DATES |
Thursday 24 June

Term 2 ends

Grade N and R will close at 11am and Grade 1 and 2 will close at 11.15am.

Tuesday 20 July - 8am
Term 3



Term 3 will commence on Tuesday 20 July. We ask that boys get to school on time to start at 8am. Thank you for your understanding.



| | |
| --- | --- |
| | TAKE NOTE |
Uniforms

Next term, boys wear the same uniform as they have this term. Please can we ask that boys have haircuts during the holidays and return to school with short hair. Sport remains the same as it has been for this term.
Sport

Term 3 sport timetable remains the same as it has been during this term. Sport will commence on 26 July and the last day of sport for Term 3 will be Friday 17 September.
Raffle update
The PA's exciting hamper raffle will run for a few more days, with final cash sales at school on:
Monday 7h30 to 8h00
Monday 13h00 to 13h30
Wednesday 7h30 to 8h00.
The draw will take place at school on Wednesday.
| | |
| --- | --- |
| | PRE-PREP PRAYER GROUP |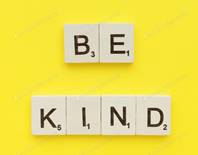 This week we focused on kindness. Our lesson was simple: Treat others how you want to be treated. Also known as the golden rule. This rule is an invitation to us to live more considerate of other.
 A Gr. 2 boy shared a solid truth in class, "the more we choose kindness, the more it will become our natural reaction".
Wow, when our natural response is kindness what a difference we will make in the world.
To be human is to be kind. Kindness says "Ndiyakubona" (I see you). Kindness begins in our intention to see one another. Kindness pursues the common good of everyone and seeks to reconcile where there is disparity and displacement. Kindness is something our world is desperate for. With growing fears and anxieties kindness exemplifies character.
Let us pray,
Loving God, we acknowledge that we are dependent on you and others. Surprise us with your kindness through unsuspecting people and cause your kindness to flow through us to others. Amen
| | |
| --- | --- |
| | GENERAL INFO |
Covid updates
We have had many adults in our community who have either tested positive or been in contact with someone who has tested positive. Thank you to the parents who notify us so that we can be aware. Each case that is reported to us, is checked with our school doctor and he advises on the process and how it affects the boys in our care. We then advise on when it is suitable to return to school or how long the isolation in each case should be. We rather err on the side of caution, keeping our staff and boys as safe as possible. We have had one diagnosed case of a boy at the Pre-Prep this week. When this happens, our school doctor advises us of who to contact and how to manage the situation. We are also mindful about confidentiality – boys' names are not released except to those judged to be at more significant risk
The school has protocols in place and herewith a reminder of symptoms to check for daily:
Fever
Shortness of breath
Loss of taste
Cough/cold
Difficulty breathing
Nausea /Vomiting
Sore throat
Body aches /weakness
Diarrhoea
Redness of eyes
Loss of smell
Fatigue
All parents have signed a return to school form. On this form it states that boys are not permitted to attend school if they have any of the above symptoms. Unless boys are being treated by their doctor for a medical condition, they may not return to school until they do not display any of the symptoms on the checklist.
Close contacts (contact for more than 15 min with no mask inside) are required to isolate for 10 days from last contact from the positive person. If a parent has a positive test, the child therefore needs to isolate as well. A negative test does not allow for boys to return to school, they need to isolate for the full 10 days. If symptoms develop, they would then also need to be tested.
A report from the PA Transformation Workshops (attended by approx. 100 parents) is available here. The participants have expressed that they look forward to more of these in future. We welcome your thoughts and questions – please reach out on PrepPA@bishops.org.za

VUSA Cycle Challenge
We would like to thank the Bishops Community for their unbelievable support at the 24-Hour Youth Day Cycle Challenge held on Tuesday and Wednesday. The grueling 24-hour challenge was to raise funds for the VUSA Rugby and Learning Academy in Langa. VUSA creates sport, academic and recreational opportunities for ECD and primary school children in Langa. The R250,000 target was exceeded and to date R266,000 has been raised which will go towards academic programme development and sport.
Thank you so much to the families who sponsored prizes for our teams and a special mention to Tank Lanning and Gray Fogarty for being extraordinary MC's. Thank you also to Tank & Jacqui Lanning, Martin Bey and Linsay Cowan for keeping our troops fed with some impressive braai skills. OD Andrew Verster-Cohen and his incredibly professional team from Supersport Schools, streamed the event for the full 24 hours and the event was watched by more than 1000 viewers.
Finally thank you so much to all the staff and boys who participated. Not a single team left their bikes unattended and congratulations and special thanks to the winning team, Team Jordan! Gareth Jordan, Nanele Tyali, Milani Lubelwana, Khwezi Mqomboti, JP Dudley and Khets Ngcobo raised R48 276.10. Thank you to everyone who supported them. Runners up were Team Fleck (Jack Pace, Nassar de Kock, Bruce Sherwood, Suleiman Hartzenberg, Luke Parker, Cameron Parker-Forsyth) and a close third place went to Team Abbott (Mak Kahla, Masi January, Simpiwe Mzukwa, Siphelele Njobeni, Fundile Badi, Siya Soci).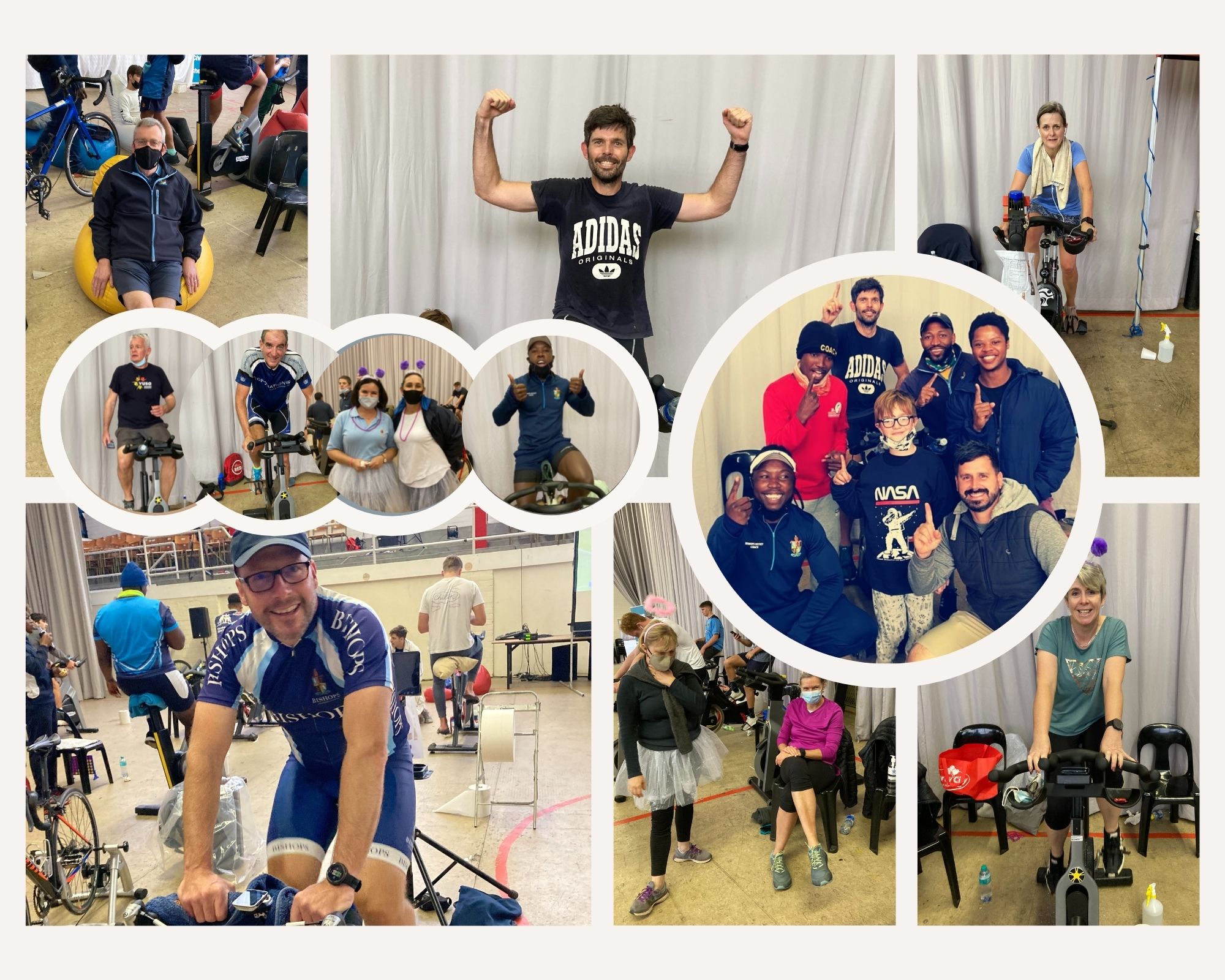 BISHOPS PRE PREPARATORY SCHOOL
Campground Road, Rondebosch, Cape Town, 7700
Phone +27 21 659 1037 | Fax: +27 21 659 1922