Dear Parents

What a very exciting end to a wonderful week. We have had all kinds of celebrations at the Pre-Prep, ending off with Founders Day today. Our Grade 1 and 2 boys paid a visit to the Museum and were able to ask many questions about all the artefacts on display. The College PR boys showed immense patience, providing insight and humour along the way.
We look forward to you joining us at the Carnival this evening. I am sure there will be much fun for both parents and children.
Have a happy, restful weekend.

Kind regards



SHARLENE GROOM
HEADMISTRESS
| | |
| --- | --- |
| | DIARY DATES |
4/5/6 March 2019

Outings


Grade 1s will be visiting the Aquarium and Grade 2s will be visiting Butterfly World.


7 March 2019
All Term 1 early morning and afternoon extra mural activities end

Class Swimming will continue until Wednesday, 13 March.
8 March 2019
Coffee Connections
Our resident Occupational Therapist, Jane Durham will unpack the Muscle Mania programme that we use in Grade R. We encourage Grade N parents to come along as well to be informed and have an opportunity to ask questions as this will be something they will be exposed to next year.
Venue: Pre-Prep Hall
Time: 07:30

8 March 2019
Fun Sports Day and Family Picnic

TAKE Note



Venue: Cemetery Field (Opposite the Pre-Prep Hall)
Time: 16:30 - 19:00 - boys to be here from 4pm. This event is compulsory for ALL boys
14 March 2019

Grade 2 Mini Argus Cycle Tour

Venue: Bishops Pre-Prep
Dress: Civvies\cycling gear and a safety helmet
Bring: Your bicycle or scooter if you are not a bicycle fan!


No other types of wheels allowed please. No electric scooters or bicycles.

This is an event for the Grade 2 boys only. It will take place during the school day. Parents are not required to be there. The event will not be a race, but rather we will take a fun bike ride through the school. There will be teachers riding with them. Boys are to wear civvies or cycling gear for this fun occasion.

Please mark their bicycle or scooter and helmet clearly.

We are very excited about this FUN event!!!

15 March 2019

Term 1 Ends


School closes at 09:30 after final assembly. Please remember that Aftercare will only run until 11 am on that day.
| | |
| --- | --- |
| | TAKE NOTE |
Mouth Guards

At Bishops the use of mouth guards is compulsory for all boys participating in hockey and rugby. This is to assist in the prevention/reduction of oral-dental damage in the case of injury.

As in previous years, we have made arrangements for the supply of custom-made mouth guards at school for anyone wishing to make use of this service. Again, this year we will be using the services of Jeanne-Marie Engelbrecht, an oral hygienist who the College have used for the past few years. Please note; you do not have to book with Jeanne-Marie Engelbrecht, you may get your mouth guard from your own dentist if you so wish or different supplier.
Please see the form attached to this Newsletter with payment and impression details. Please ensure that you follow the instructions carefully to prevent administrative problems. There will be no other impression dates besides the one listed.

Prep Carnival

Tickets will be available at the venue.

Yellow band - Entrance for all R30
Blue band - Pre-Prep rides R100
Pink band - pre rides R250
Red band - disco for grade 7 only - R30
Tokens for games and Bishops stalls is R100 per booklet.
Fun Sports Day and Family Picnic

Please do not forget our fun sports day next Friday afternoon starting at 16:15. ALL boys participate in this event and need to be in their classrooms at 16:00 to get ready to lead onto the field.

Grade N and R wear their normal school uniform (no shoes required) and Grade 1s and 2s will wear their whites (also no shoes required). A programme of events will be sent out next week. After the races, parents are invited to picnic around the field. Various vendors will be selling goodies to eat. This will take place on the field outside the hall area. We look forward to seeing you all there. I am sure all the dads have signed up for the tug of war and the mums have their sprinting shoes on for the Mums' race! Classes will be in contact about what they will wear, etc.

Join us for a FUN afternoon of games and lots of laughter!
School Magazine

The 2018 magazine is now available online at the link of https://www.bishops.org.za/magazine/
| | |
| --- | --- |
| | PRE-PREP PRAYER GROUP |
Prayer Groups

The Men's Prayer Group will meet on Tuesday at the Woodlands from 06:50 and the Parents' Prayer Group will follow from 07:30.
Should you have any questions, please feel free to contact our Youth Pastor, Justin Woolls, jwoolls@bishops.org.za.
| | |
| --- | --- |
| | GENERAL INFO |
Community Partnership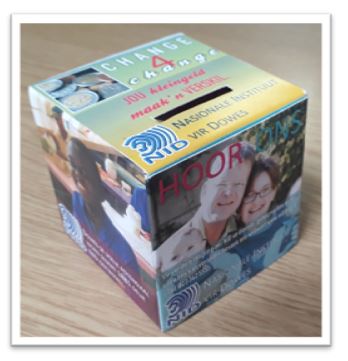 Bishops raised an outstanding total amount of R37 435.30 for the National Institute for the Deaf through our participation in the 2018 NID Change for Change moneybox-project. This is currently the record amount collected by a school through the project - the previous record was R33 382.65. A big thank you to all pupils, parents and staff who contributed.
Parent/Teacher feedback

You would have been notified about these important meetings taking place. This is an opportunity for you to get feedback on how your son has settled into his new grade and a chance for you to discuss his progress with the teacher. Booking sheets would have been put up outside the classrooms for you to schedule a suitable time. Please note that if you are not able to come in and fill in your name on the sheet, feel free to email the teacher concerned to book a suitable time.
| | |
| --- | --- |
| | HIGHLIGHTS |
Grade N Sensory Day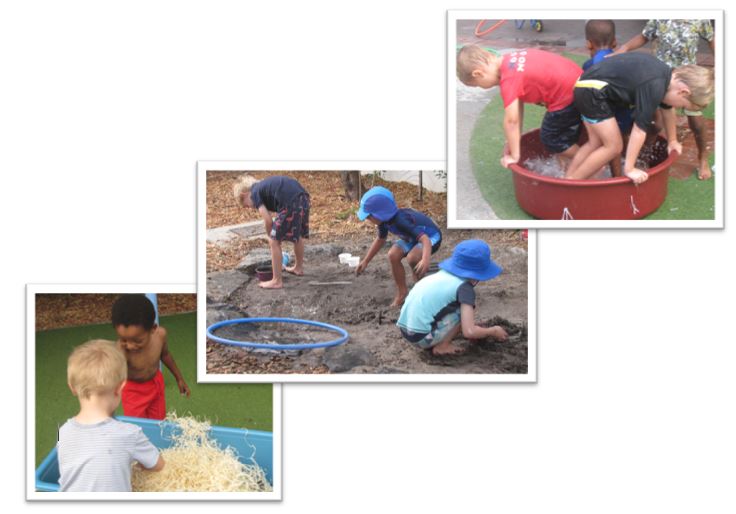 What a busy and exciting morning, discovering our senses. From ice blocks, sprinklers, slip and slides and shaving cream, the messy play was just enthralling! Ending off by having a visit from Mr Raymond Ackerman, singing Happy Birthday to our school and eating cupcakes, were just the cherry on the top of a very delicious cake.

Founders Day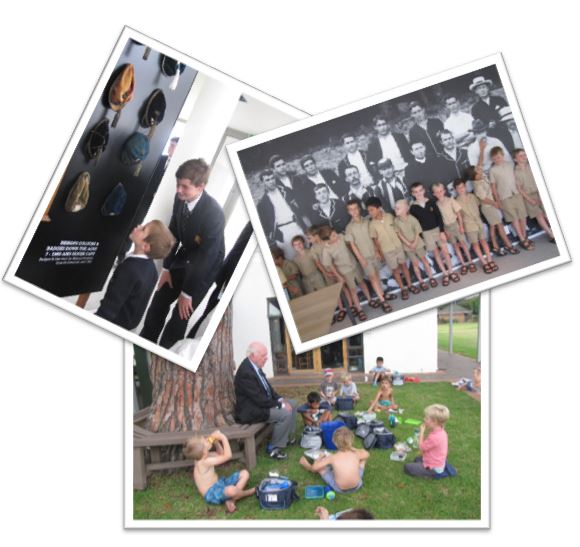 Pre-Prep boys were very much part of the festivities at Bishops today. Our Grade N boys had a visit from Mr Raymond Ackermann, the Grade R boys observed the festivities of the Mile, Grade 1 and 2 boys visited the Museum and we all celebrated the 170 years of Bishops in style.
Quadrangualar Athletics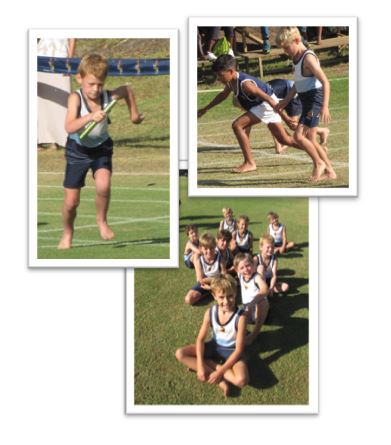 Our team competed in the last event this term, ending strong at the Quadrangular Athletics meeting on Tuesday. Well done to all the boys who participated throughout the season. You can be very proud of your achievements. Above are various pics of events over the past term.
BISHOPS PRE PREPARATORY SCHOOL
Campground Road, Rondebosch, Cape Town, 7700
Phone +27 21 659 1037 | Fax: +27 21 659 1922