Dear Parents


'The more children play, the more resilient and socially adept they will become. It is a very natural process. Being able to play well is the building block to creating an empire of future happiness.' Iben Sandahl

Our breaktimes are always lots of fun, and although there is lots of learning through play happening in the classrooms. We are fascinated to see the inventive games that happen on the playground. We aim to equip the boys with a pocket full of tools to handle tricky situations themselves to a certain point. There is always a teacher nearby to assist should the need arise. Learning to play with others and including other boys in games on the playground is a life skill that will grow your boys into fun young men..

We are more than half-way through the term and would like to express how proud we are of the boys who are coming in to school by themselves, unpacking their bags and getting organised for the day ahead. Well done and keep it up!

Wishing you all a happy and restful weekend.   

Kind regards



SHARLENE GROOM
HEADMISTRESS
| | |
| --- | --- |
| | DIARY DATES |
25 February

Quadrangula Gala at Rondebosch boys at 15h30

Boys that are swimming in the Gala at Rondebosch Boys Primary have been notified. We will comment on this and on the B league gala that happened yesterday, in the next newsletter.

26 February

Family Chapel

Our very first family chapel service is next Wednesday. We do have a few requests where would really appreciate your support. Please no food, drinks, coffee or other nibbles in the chapel. The college boys are having their service before us so could you kindly wait outside the small Brooke Chapel until they have left, then the Memorial chapel will be open to Pre-Prep parents at 8.45am. Boys will only enter when parents are seated (and quiet) and are taught to enter in silence so please try not to distract them by waving, blowing kisses or standing up. There is plenty of seating behind the boys and you will most certainly have a space to sit, so no need to keep places for others. After the service, we would appreciate it if you would kindly replace the kneelers where you find them, as the Prep have their service after us. It is an exciting time for parents and boys but please be mindful of distracting the boys and blocking the view of other parents by holding phones and cameras up. This is a worship time and we ask you to respect this space.
28 February
Coffee Connections in the hall @ 7.30am

Jane Durham (Occupational Therapist) will be presenting the in's and out's of Muscle Mania. This would be particularly interesting to Grade R parents as their boys are presently participating in this activity but would also be interesting to Grade N parents whose boys will participate in it next year.
| | |
| --- | --- |
| | TAKE NOTE |
Carnival
With "Carnival 2020" fast approaching we are aware that you have already all been contacted to donate towards your relevant Grade stall and we are grateful for all that has already been done and raised. There are however two specific stalls that require general support across the entire school.

The first is the Tombola stall that needs any contributions of small items which are new or still in good condition (unused gifts perhaps?). The second is the raffle stall that is looking for big ticket items such as meal vouchers, spa vouchers, small appliances, LEGO, etc. that will attract parents and children's interest alike. For this stall we would be more than happy to have some marketing material for those interested in large donations, which we will discuss with interested parties. Your donations supporting this fundraiser will be greatly appreciated. There will be containers in the Pre-Prep reception and Prep Library where items can be delivered.

If you have any queries and for larger or higher value items please contact -
Tracy (Tombola) 082 828 9388
Emma (Raffle) 083 455 8338
| | |
| --- | --- |
| | PRE-PREP PRAYER GROUP |
Message from Our Youth Pastor
"Then Jesus was led by the Spirit into the wilderness to be tempted..." (Matthew 4:1a)
Not many would choose a wilderness as a place to launch from but Jesus did. Jesus understood that he had to face the temptation in the wilderness. He realized he
needed to get as vulnerable as possible to assure himself that he could stay grounded. So he
fasted. Vulnerability is the door to both growth and to temptation. As we prepare for Lent allow it to serve as an invitation. Lent invites us to step off our mental treadmills, take a breath, and look around. Lent invites us to ask: Where are we demanding solutions? Where can we risk staying in tension? Where are we just not noticing? Where are we bound or stuck? What will we risk doing during these 40 days of Lent to clear a space in which Easter can break through?
| | |
| --- | --- |
| | GENERAL INFO |
Shoe Laces

Gr 1 & 2 boys will soon be required to wear black lace up school shoes during winter. It might be a good idea for the boys to start learning to tie laces if they are not yet able.
| | |
| --- | --- |
| | HIGHLIGHTS |
Sports Day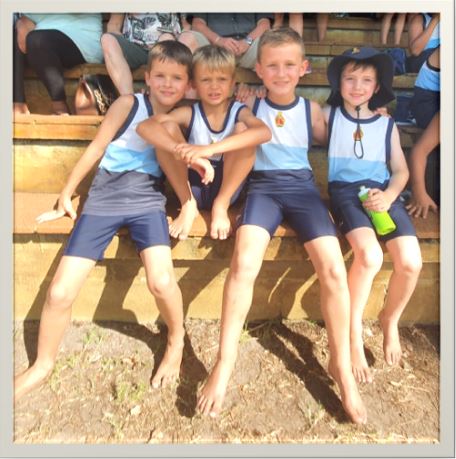 U7 Quadrangular Boys
Carnival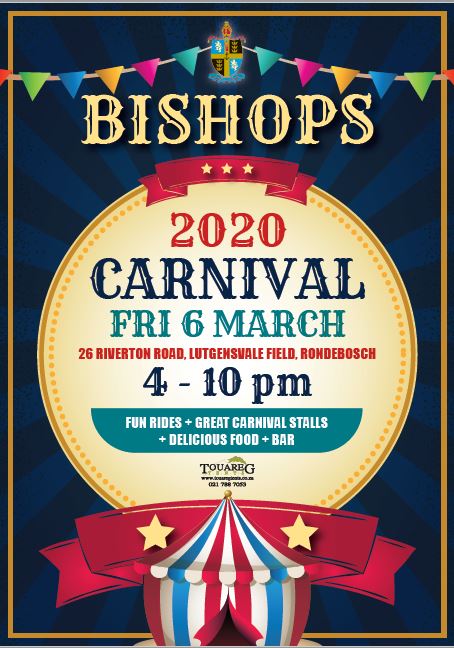 Attached please find the link to online Carnival Ticket sales via Howler
Play Time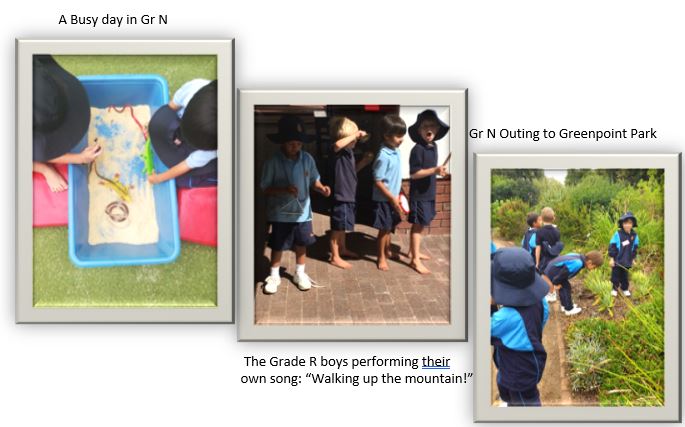 BISHOPS PRE PREPARATORY SCHOOL
Campground Road, Rondebosch, Cape Town, 7700
Phone +27 21 659 1037 | Fax: +27 21 659 1922