Dear Parents

Despite the sweltering heat, we have managed to get to the end of another sucessful week. Please remember to send extra water to school should there be hot weather predicted. A hat is essential for play every day.
There was a very interesting article in the Independent Education magazine recently. It was headed, Predicting the world of 2030 is impossible. Educating for it....essential. Skills of collaboration, consultation, group dynamics and the ability to exhibit self control are all very important components of this education. Manners sit snugly in the middle of it all and quite honestly will get you far in mastering these necessary skills. Please support us as a school in expecting good manners from our boys. As a parent, have a good look at what you are modelling and take time to have discussions around this very important aspect with your son. One of the pillars of the Mitre (M for manners) will be unpacked more in the next while at school and we ask that you are mindful of how your boys interact with one another and intervene if necessary. We as a school still expect courteous well rounded boys who show respect to their peers and behave appropriately towards adults, no matter what their social status. We thank you in advance for your support in tackling this most important life skill that needs to be an ongoing conversation, not just once but perhaps daily.

Wishing Mr Brown a very Happy Birthday on 27 February. We trust he had a special day.

Kind regards



SHARLENE GROOM
HEADMISTRESS
| | |
| --- | --- |
| | DIARY DATES |
Tuesday 03 March

Grade 2 outing to Butterfly World

All Grade 2 boys will visit this beautiful space on Tuesday. They can be assured of a most interesting outing with extraordinary experiences.

Wednesday 04 March 09:00 - 12:00

Pre-Prep Open Day (Pre-Prep Hall)



We will be hosting an open morning for all new prospective Pre-Prep parents. Should you know anyone who would be interested in joining us, please spread the news.
Friday 06 March

Founders' Day

and Carnival
Each grade will be running a different programme during the morning, finishing with Carnival fun in the evening.

Friday 13 March

Fun Sports Day and Picnic


We hope that you have all diarised this event for 4pm on our fields. Our boys will all be participating in the fun races as well as a few opportunities for the parents to show their skills! Bring along a picnic supper or you may purchase from various vendors on the night. Further information to follow. Please note that all boys from Gr N to 2 need to be there.
| | |
| --- | --- |
| | TAKE NOTE |
Valentine Day pet collection
Below is a note received from Mdzananda Animal Hospital


This is a belated thank you to you and all those at Bishops pre-prep for the kindness you showed Mdzananda with the Valentine's Day donations. We so appreciate you thinking of the hospital. The donations have already found their homes in the various areas of the clinic, and are helping making our patients' hospital stays as happy and comfortable as possible.
Mdzananda is an incredibly busy clinic, servicing the Khayelitsha community and the surrounding areas. Most of our patients are dogs and cats that are owned, and we treat them at a charge that is a fraction of what it actually costs. We also have a stray programme with a foster network that does amazing things to rehabilitate animals and find forever homes. This is why donations such as those from Bishops mean so much.
Again, thank you thank you!
| | |
| --- | --- |
| | PRE-PREP PRAYER GROUP |
Lent
Lent is the six week period leading up to Easter. It's one of the most important times of year for many around the world. It's a time for us to turn to God, acknowledge our humanity and draw close to God. People would normally fast, pray and do acts of mercy for those in need. Our shared humanity draws our closer to one another as we narrow the divide that separates us.
When you fast, do not look sombre as the hypocrites do, for they disfigure their faces to show others they are fasting. Truly I tell you, they have received their reward in full. 17 But when you fast, put oil on your head and wash your face, 18 so that it will not be obvious to others that you are fasting, but only to your Father, who is unseen; and your Father, who sees what is done in secret, will reward you. (Matthew 6:16-18)
God is interested in our hearts, all our thoughts and attitude. Our attitudes reflect our true nature and our attitude toward God. If we fail to listen carefully to others, we likely will not listen carefully to God. If we pay little attention to others, we likely will have the same attitude toward God.
During Lent let us develop a different perspective. We see the direct correlation between listening to God and having our prayers answered is connected to others and our acts of mercy. These are reasons to be good listeners, to pay attention and practice being sensitive to people. We need to cultivate an intimate relationship with Christ and know God through his Spirit is close to us and hears our prayers.
Grace to you all
Jeremy Smith
| | |
| --- | --- |
| | GENERAL INFO |
Entrance gates to Bishops

Please note that entrance gates from Sandown Road and Riverton Road will be closed from 8am in the mornings.. Boys should be at school by then and for security purposes, gates will be closed. We respectfully ask that boys are at school a few minutes before the bell goes, in order for them to be settled for the day.
| | |
| --- | --- |
| | HIGHLIGHTS |
Sport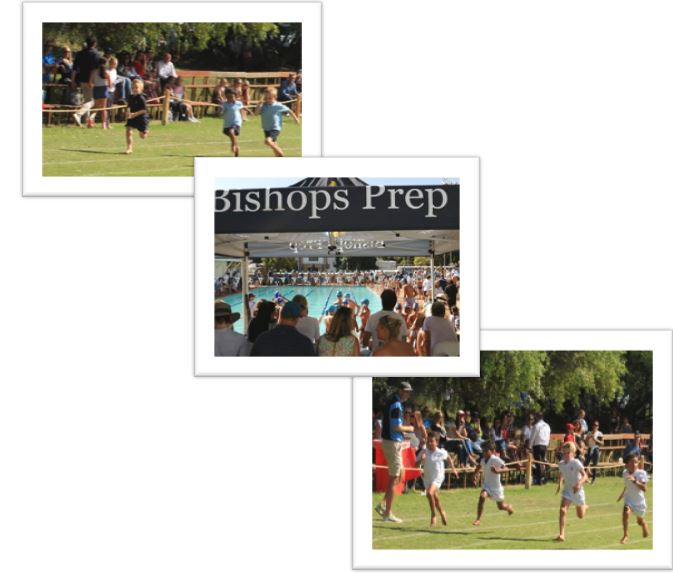 Our Pre-prep boys participated in both Athletics and Gala's in the past few weeks. We have been incredibly proud of all the boys and their achievements. It takes courage to participate against other schools at such a young age and we applaud you all.
Shrove Tuesday making pancakes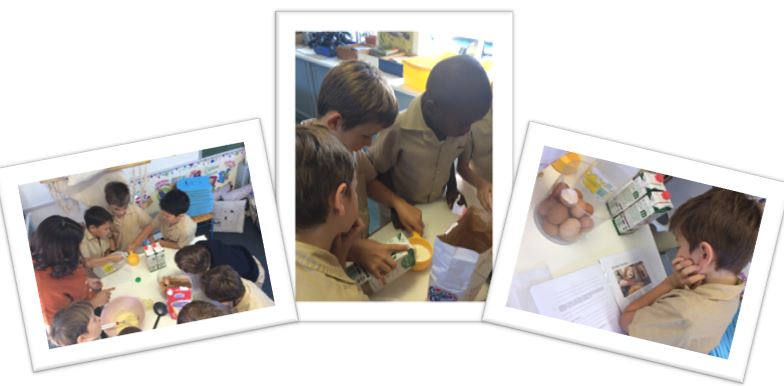 What fun the boys had, making pancakes and leaning about why this was done before lent. Making them was fun but eating them was the best!
Aquarium Outing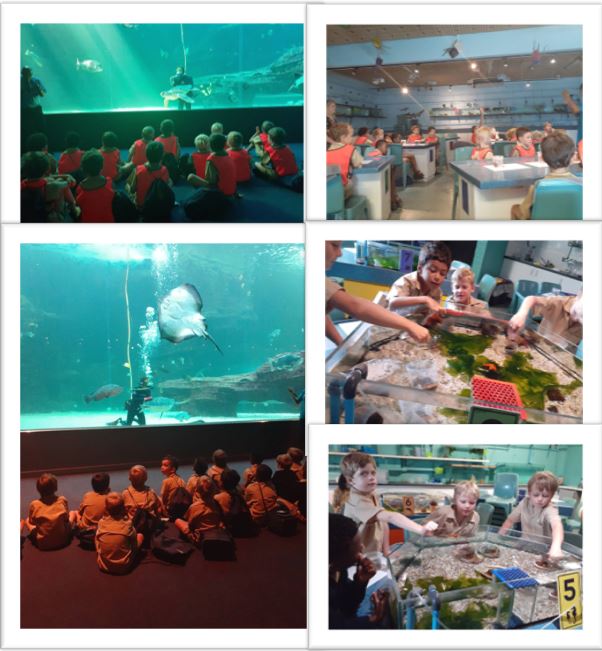 The grade 1's went to visit the Two Ocean Aquarium this week. We had a wonderful lesson in the classroom where we learnt all about rock pools. We then visited the Turtle tank to learn about Bob the Turtle and how he was affected by plastic pollution in the sea. Thank you to the Aquarium for a wonderful and informative outing!
Easter Egg Collection

We will be doing an Easter Egg Collection this year, as we have done before. We collect only marshmallow eggs and would be most grateful if any families would like to donate some strips or boxes of eggs to our collection. We will have a basket in the foyer marked for this collection. Easter falls within the first few weeks of Term 2 so we would then like to distribute these eggs firstly along with the sandwiches on the Tuesday, to Athwood Primary and then to some of the shelters in our area and to Meals on Wheels, who supply meals to those who cannot fend for themselves. Please note that this is purely for those families that would like to donate to this cause and is in no way compulsory. As I have mentioned before, contributions need to be to those causes that are close to your heart and those that would initiated a conversation amongst your boys about giving.
We would love to take some Grade 2 boys along to deliver the sandwiches and eggs to Athwood Primary on Tueaday 7th April so if you would give permission for your son to accompany Mrs Groom, our Security manger Mr Stemmett and some other boys to deliver these "treasures", please let your class teacher know so that I can send you the necessary information. We will only be taking 10 boys along on this delivery. There will be more opportunities in the weeks that follow. It is so important that boys get to see where their donations land up.
BISHOPS PRE PREPARATORY SCHOOL
Campground Road, Rondebosch, Cape Town, 7700
Phone +27 21 659 1037 | Fax: +27 21 659 1922