Dear Parents

If we are to make progress, we must not repeat history but make new history. We must add to the inheritance left by our ancestors - Mahatma Gandhi These are such important words and despite the tragedy and discomfort that Covid has delivered, it has forced us to make new history. This history could be in our homes, our workplace or in our social circles. We have had to learn to see things from different perspectives and to be brave enough to try new things, challenge ourselves and to move from our safe spaces into the unknown.
Inadvertently, we are asking our children to do the same. Life for them is different and has new challenges. It is asking so much more from them - simply being more independent (coming into school) and learning to be mindful of those around them (respecting others by wearing a mask), to having parents working from home or even perhaps having lost jobs or income. Last year, many days were spent in lockdown and therefore some building blocks in their learning may be really challenging. We encourage you to spend time talking to your boys, about their experiences, their fears and their challenges. Often we presume things and do not take the time to engage meaningfully with our children about such issues but I really want to encourage you to do so and to offer them the support and reassurance that they need. As we all stand together to grow these fine young men of the future, I refer to a very powerful quote from Winston Churchill:"History will be kind to me for I intend to write it."
May your boys be the History of the future, the ones who lead the way and write the new narratives of togetherness, mutual respect and understanding. May all they have experienced, enrich their lives to become the future leaders we believe they can be!

Kind regards



SHARLENE GROOM
HEAD:PRE-PREP
| | |
| --- | --- |
| | DIARY DATES |
Monday 31 May
Grade N and R boys chapel (boys only)

Could parents please have boys at school a little earlier so that they can get to chapel timeously.
| | |
| --- | --- |
| | TAKE NOTE |
Class awards

Congratulations to those boys who received class awards this week. Badges can be worn for 2 weeks but need to be returned to be presented to the next set of boys who are awarded the opportunity to wear them. Please encourage boys to look after their badges.
Well done too, to the three boys who received their Africorder level one certificates!
Morning drop off

A gentle reminder to Gr 1 and 2 parents. Although the gate is open, Grade 1 and 2 boys may only be dropped off from 7.30am at the bottom Drop and Go area. Should you arrive before 7.30am, please use the top entrance at the hall which is open from 7am. Thank you for your assistance as there is nobody to scan the boys on arrival at the bottom gate before 7.30am.
| | |
| --- | --- |
| | PRE-PREP PRAYER GROUP |
Message from our Youth Pastor
Surrounded by God's love ❤️
The LORD's unfailing love surrounds the person who trusts in him. Rejoice in the LORD
and be glad, you righteous; sing, all you who are upright in heart!" Psalm 32:10,
11
God controls and allows the detail of our lives. Nothing happens without His knowledge and approval. Every day, little changes in schedule or small irritations occur. Every day, we can choose to let these obstacles upset us, or we can rest in the knowledge that God lovingly allows small irritants to help us look to and rely on Him. We can complain, or we can rejoice. May we rejoice today in the knowledge that we are continually surrounded by God's unfailing love. It's so deep, wide, high and all around as it permeates our lives and drives away our complaints and fears. We are surrounded by a love that we cannot fathom. It's expresses itself in our relationships, families and friends. This week let us thank God for all those loving people we have in our lives.
Point to ponder: When have you felt most loved this week?
Let us pray,
Loving God, at the end of this week we give you thanks. For all the teaching and learning that has taken place in our school, both in and out of the classroom, For the talents and gifts that have been shared and the challenges that have been faced. For the burdens that have been lifted and the hurts that have been healed. For the respect and care that has been given. We give thanks for the friendships that have just begun and for those that have grown. Keep us safe and be with us always. Amen.
| | |
| --- | --- |
| | GENERAL INFO |
Jerseys

Many boys are arriving in whites but with no jersey or tracksuit in their bag A gentle reminder that a tracksuit is worn as a set (top and pants together) with WHITE takkies and socks. A jersey is compulsory for all Grade 1 and 2 boys to have at school every day, as is a hat for outside.
PA Hamper raffle....loading
Tickets will soon go on sale for our epic hamper raffle. Whether your boys are into biking or baking, gaming or gloop, there is something for everyone. Look out for details next week from the PA, from your class reps and from the boys!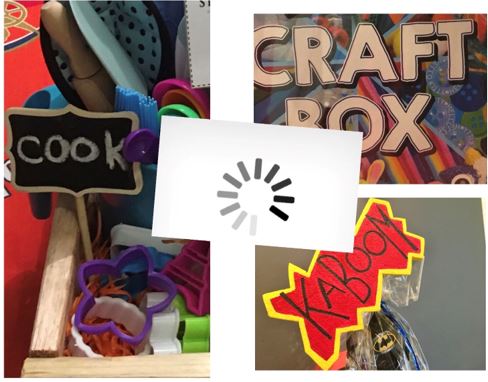 | | |
| --- | --- |
| | HIGHLIGHTS |
Rainy Day Fun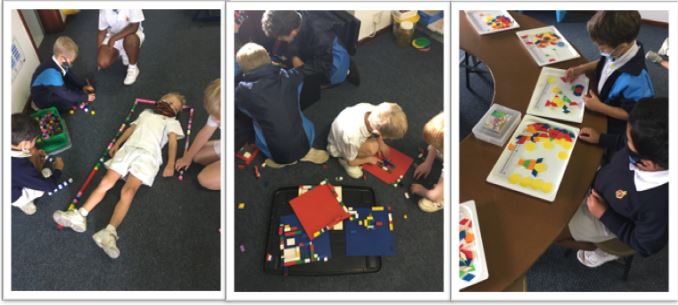 Even though we couldn't play outside, the bad weather doesn't stop Bishops boys from coming up with new inventions, building awesome designs and creating beautiful things!
Africa Day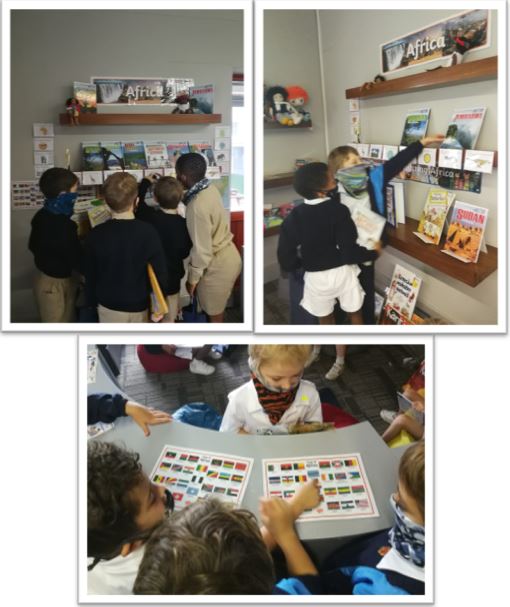 As we engaged in conversations about Africa Day and shared stories, there was much excitement as the boys could share about places they had visited or people they knew from these countries that are so close to us. The flags were particularly intriguing!
BISHOPS PRE PREPARATORY SCHOOL
Campground Road, Rondebosch, Cape Town, 7700
Phone +27 21 659 1037 | Fax: +27 21 659 1922