Water Polo Tours
The 1st Water polo team had a very successful and enjoyable weekend playing in the KES Waterpolo Tournament in Johannesburg. It is the most significant tournament for top Water polo playing schools in the country.
The Team and coaching staff can be very pleased with their bronze medal performance, and take pride in their conduct in the pool, winning the Fair Play Trophy.
Congratulations to Nicholas Steinhagen and Dean Sneddon on being selected for the tournament team.
The U15A team participated in the Indigo Water Polo Tournament hosted by Parktown. The team had some challenging matches in the pool stages, but managed to qualify for the Quarter finals to unfortunately go down to St John's College. Although a tough tournament, the boys continued to improve, showing heart and Bishops pride in every match. They finished 6th out of 22 teams.
The U14A team had a very successful time at the Jeppe Ken Short Festival, where they remained unbeaten through the course of the festival – winning all 6 of their games. The team showed Grit – overturning 3 deficits at half time to win some tight games.
Some notable results:
Michael House 5-4
Clifton 5-2
St Davids 3-2
Rondebosch 4-3
Water Polo – WP Selection
Congratulations to the follows boys on their selection to team WP for the Junior National Water Polo Championships to be held in East London from 25 to 27 March 2022.
U18A – Dean Sneddon and Jack Moyle
U18B – Benjamin Hatty and Jordan De Sousa
Bishops 1st Water polo team had a very successful and enjoyable weekend playing in the KES Water polo Tournament  in Johannesburg. It is the most significant tournament for top Water polo playing schools in the country.
The Bishops team won all their pool games against the likes of Westville, Pretoria Boys and St Stithians College, before progressing to the quarter-finals against Rondebosch. Bishops pulled away in the 3rd quarter leaving Rondebosch too much to chase. It was a tough match played in great spirit. The next game was against St John's College in the semi-final. St John's were in admirable form and ran away with a solid lead in the first quarter. Despite a valid effort to wrestle back from the slow start, it was too much. The 3rd/4th playoff was another close encounter with the Bishops team showing grit to claim victory over Clifton.
The Team and coaching staff can be very proud of their bronze medal performance, and take pride in Nicholas Steinhagen and Dean Sneddon being selected for the tournament team while also being honoured for their conduct in the pool, winning the Fair Play Trophy.
Water Polo - League Knockout Competition
The 1st team went down to Rondebosch in their Semi-final in a close encounter.
The u15A team beat SACS in their Semi-final and put in a huge effort in the final against Rondebosch, ultimately going down 5-7. The team brought home a silver medal.
The u14A team beat Wynberg in their Semi-final and proceeded to move to the main pool to play Paul Roos in the final. They had the better of PRG winning the final 5-3 and claiming the gold medal and the Davies Cup.
Congratulations to all three teams on a very good season!
Rowing
The South African National Rowing Championship was the climax of what has been a tumultuous season for the Bishops Rowing Club. Barrier upon barrier has been presented in different manifestations for each of our age groups. Covid outbreaks within the open age group, a mass exodus in the U16s were nothing short of handbrakes to the momentum that athletes and coaches attempted to maintain. However, the BRC was in high spirits come race the three race days which constitute SA Champs. Well done to all the gents on a determined and successful season.
Below are the crews, with only the stroke name, who reached and placed in the A-final. An incredible feat in itself in light of the competition.
South African National Rowing Championship 2022 - Results
U14
2x (Double): Theodore Forsyth & Luke Ratcliffe - 5th Place
U15
1x (Scull): Jack Breslin - 6th Place & John Van Der Watt - 8th Place
4x+ (Coxed Quad): Jack Breslin, Cameron Redfern, John Van Der Watt & Matthew Maurel - 6th Place
8x+ (Octuple): John Van Der Watt, Jack Breslin, Cameron Redfern, Matthew Maurel, Isaac Miller, Matthew Earle, Veer Daya, Viggo Du Plessis & Oliver Frankel - 4th Place
Open
1st 4+ (Coxed Four): Noah du Randt, Enrico Dundulachis, Thomas Mason, Lukas Barnard & Thomas Barton - 6th Place
1st 8: Jett Bacher, Didier Marx, Enrico Dundulachis, Noah Du Randt, Thomas Barton, Jonathan Bennett, Lance Brilus, Thomas Mason, Lukas Barnard - 8th Place
U16
4- (Coxless Four): Sebastian Cheminais, Matthew Le Roux, Zac Miller & Jack Hartman - 4th Place.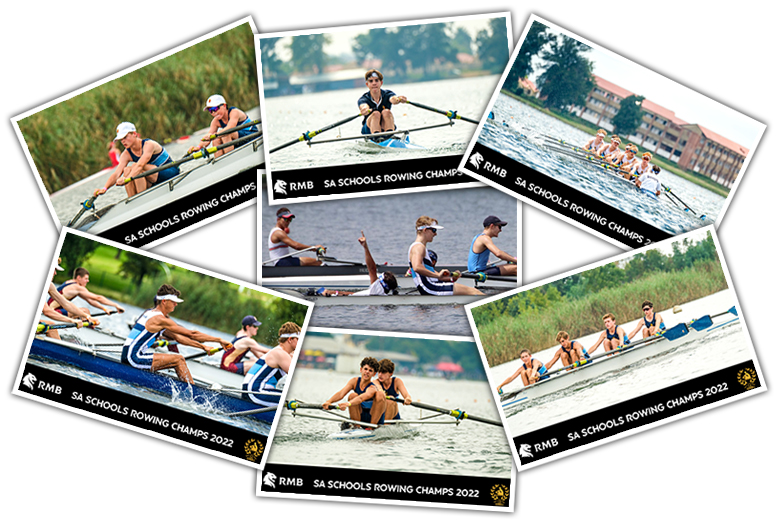 Cricket
Bishops' Cricketers On Tour
The Bishops' 1st XI and 15A cricket sides travelled to Pretoria and Makhanda, respectively, during the final week of February, to participate in the annual Independent Schools' Cricket Festival (ISCF). The 1st XI had matches scheduled v Woodridge; St Stithian's; St Alban's; St Andrew's College and St John's, whilst on tour, unfortunately four of the five matches having to be abandoned before their conclusion due to highveld thunderstorms. The game that did end in a result, v St Andrew's College, saw the 1st XI chase, successfully, 248 with three balls to spare to win by two wickets in a 50-overs-a-side contest. Special mention to Kashief Joseph and Adam Constant who both registered fifties in the run-chase. The 15As recorded 223-run and 20-run victories v St Alban's and St Benedict's respectively whilst losing to St Stithian's and Hilton. The highlight of the tour, from an individual point of view, was James Robb Quinlan's 136* off 126 balls in a 50-overs-side contest v St Alban's: a feat made more extraordinary by the fact that James was at the crease for all 50 overs of the Bishops'
Western Cape u15 Boys' Cricket Side Selection
Congratulations to Bishops' 14A cricketers, Litha Mbiko and Waco Bassick, on their selection to the Western Cape u15 boys' cricket side to compete in the National Schools' Sport Championship (NSSC) in Gauteng from 18th to the 23rd March.
Rugby
The 1st XV Capping Ceremony and official opening of the 2022 rugby season - hosted by the newly re-launched Bishops Rugby Supporter's Club - took place on Wednesday evening at the Heatlie Pavilion. It was great to see all the College and Prep U13 rugby players, many parents, and ODs in attendance. Mr John Dobson (OD and current Stormers Coach) addressed the 1st XV, imploring them to squeeze every drop out of their season, because it will be over in the blink of an eye, saying also, that they have the chance to make memories that will last a life time. While directed at the 1st XV, Dobson's message was also exceptionally well received by all in attendance. Following the Capping Ceremony, the boys were treated to burgers, while parents, ODs and past parents moved into the Heatlie for the Supporters Club cocktail function where Mr Angus Firth (TiC Rugby) and Mr Wes Chetty (1st XV Coach and Manager of coaching) spoke about their plans for rugby at Bishops, both for this season, and into the future. It was a fantastic kick-off to the season, enjoyed by all. A very special thanks to the Bishops Rugby Supporters Club for putting the event together.
Our 1st XV are in action this weekend as they kick off their 2022 season at the Wynberg Festival. Good luck to coach Chetty and his young charges as the boys in blue run out for the first time this year!
Click on the link for the live games. https://bit.ly/WBHS-RugbyFestival22
Interact
Last weekend, The Bishops Interact Club walked down to the Liesbeek River Garden site for a short but productive session of weeding, raking and tidying before stopping to mark the official opening of The Hyslop Garden.
The garden is named in honour of Mr Peter Hyslop, the previous head of the visual arts department and teacher in charge of The Interact Club. Mr Hyslop has given and, in his retirement, continues to give of his precious time and effort towards the benefit of Interact Society and Bishops as a whole. He is the person responsible for the establishment of The Liesbeek River Clean-up Initiative at Bishops which has become such a great success.
The boys welcomed Mr Hyslop with great pride as he ceremoniously cut the red ribbon to officially open The Hyslop Garden. A specially-made sign was put up at each entrance which contained a bible verse chosen by Mr Hyslop: "So it was: the earth yielded fresh growth. Plants bearing seed according to their kind and trees bearing fruit each with seed according to its kind: and god saw that it was good."
Genesis 1:12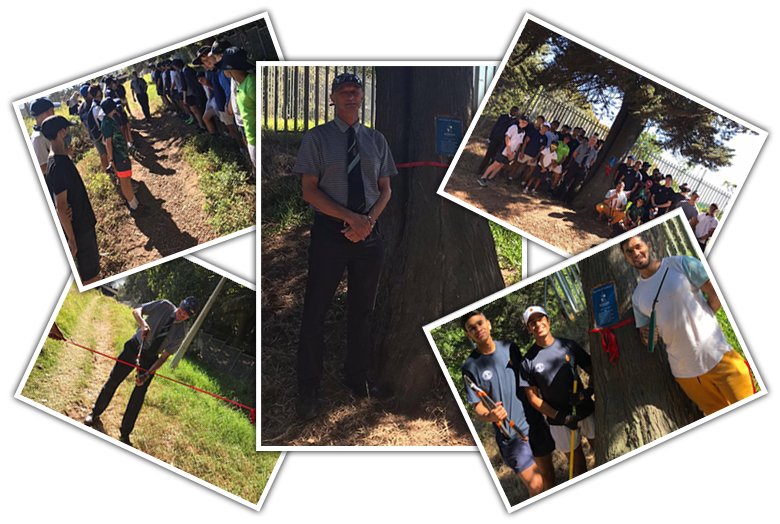 SAS and Interact
On Saturday 12 March our SAS and Interact societies participated in an interschool Beach clean up on Hout Bay Beach. We are so proud that these young men fill their Saturday's with making our city a better, more beautiful place!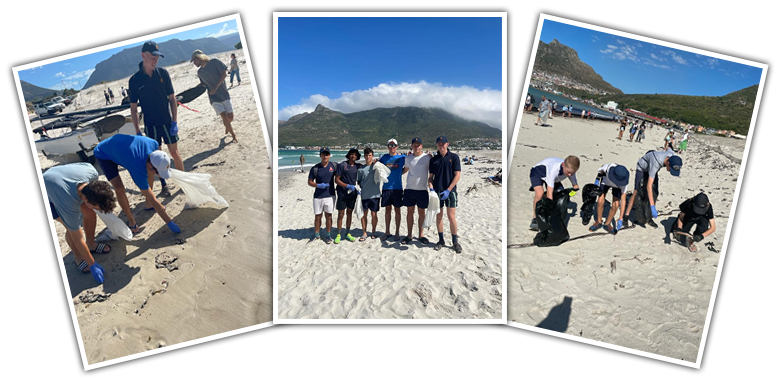 Blue Pages
Our Blue Pages is a Bishops online interactive magazine, aimed at supporting our immediate community. We invite you to advertise in the next Bishops Blue pages. Please email queries and bookings directly to bluepages@mdhtrading.com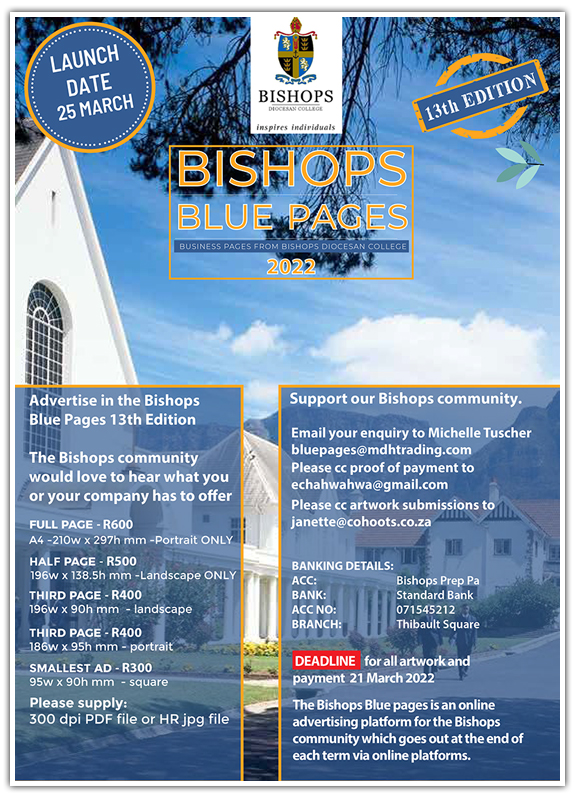 Hockey
Join us at 18h00 at the Woodlands Friday 18th March to kick off our 2022 Hockey season when our 1st team will play against the ODs!
Players to watch: Dayaan Cassiem (50 SA caps), Mustapha Cassiem (20 SA Caps), Ali Stewart (SA International), Idrees Abdullah (SA U21).
Enjoy our 2nd XI hockey boys live this weekend at the Milnerton High Hockey Festival. All games will be streamed on the SuperSport School APP. Log in and register to enjoy the games. https://supersportschools.com/
18th March: vs Fairmont Invitational at Edgemead High at 17:10
19th March: vs The Settlers at Edgemead High at 17:10
20th March: vs Somerset College at Milnerton High at 8:50 and vs Milnerton High at Milnerton High at 14:40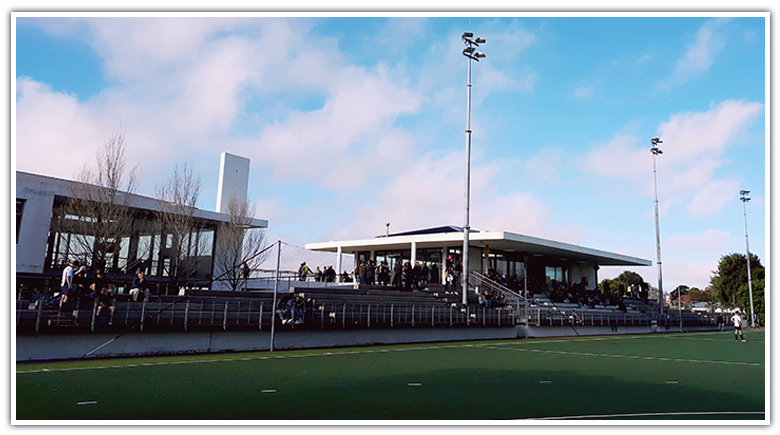 Go-Karting
Joseph Oelz was awarded his SA colours for go-karting at the end of last year, but due to the Covid restrictions that were implemented during the December holidays, he and his team mates were unfortunately not able to compete in the go-karting World Champs in Bahrain.
At the recent Western Province award ceremony, Joseph received the Victor ludorum for best overall driver of the year, the trophy for winning the WP championship as well as being awarded his senior provincial colours. Well done!