Dear Parents and Guardians
Our newsletter this week is also available via a video option. Please click on the link to view https://youtu.be/WKaN-XY14O4
The end is approaching quickly now with exams ending for the Grade 10s, and their Epic preparations well under way. Our Grade 12s are halfway through their exams and our Grades 8, 9 and 11 boys are starting their final exams of the year. I wish the boys (and their parents!) well for the exam period and the Grade 10s in particular a safe and significant time at Epic.
We have had a number of events at school recently. The annual Remembrance Day ceremony was held on 11 November where we honoured the memories of those who lost their lives in times of conflict.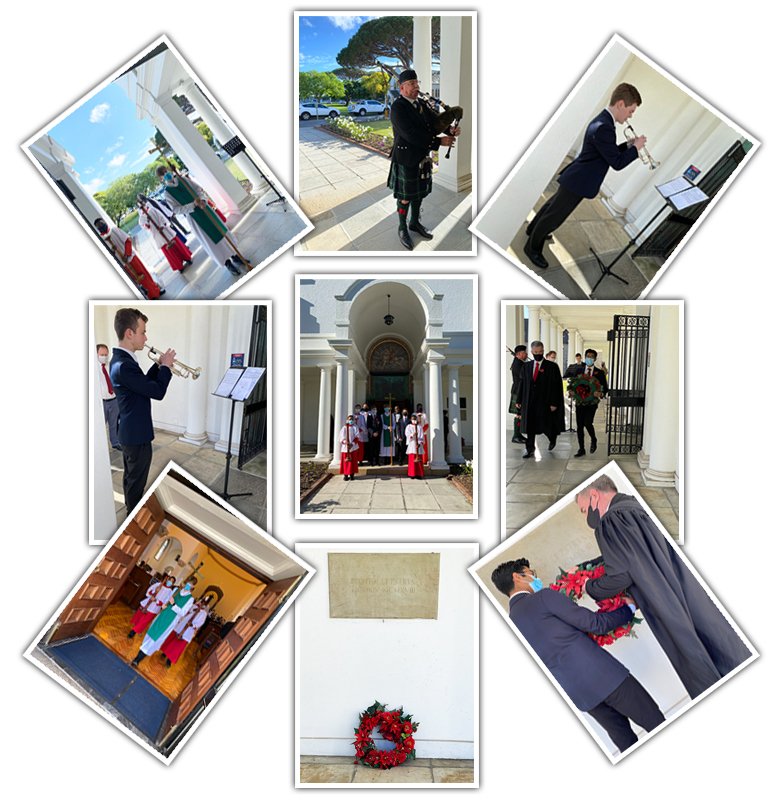 And we held an awards ceremony to recognize the achievements of two ODs who have made extraordinary contributions in their fields of endeavour through the awarding of the Robert Gray Medal. We congratulate Dr Rob Adam and Bishop Geoff Davies on their awards and thank them for taking the time to speak to the boys at this event.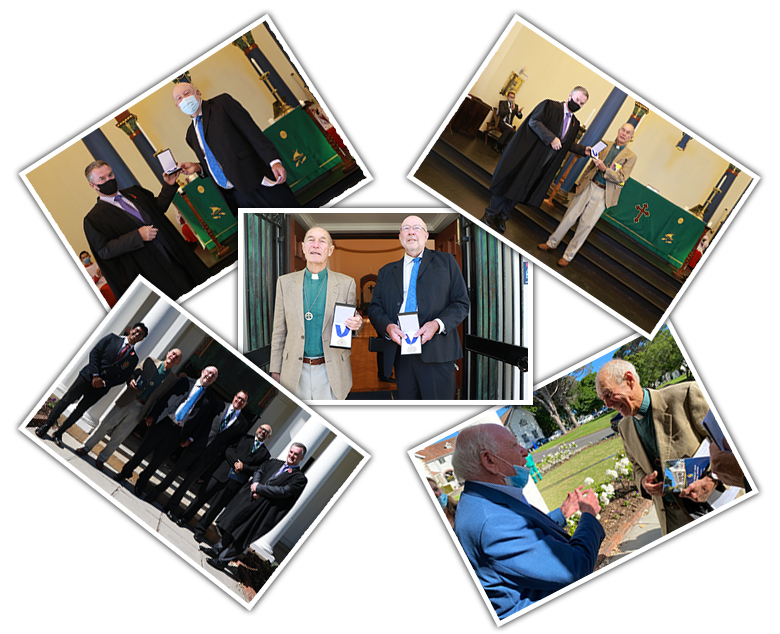 Our summer sport season has ended and we thank our coaches and staff who continue to devote so much time and energy to our boys. Thanks go to the parents who support their sons. It was nice to see so many parents out again, enjoying the outdoors and the time they could have watching the games after so long.
Our transformation journey continues and we have published the Diversity and Transformation Policy in all three languages of the Western Cape. We are currently working on an Anti-Racism Statement and looking at the two policies governing the employment of staff, the Employment Equity Policy and the Recruitment Policy.
Our library audit, a first in schools in SA, was recently completed and we are busy analysing the report with a view to making changes to our libraries – which will better reflect our community in terms of relevant and appropriate materials and celebrate African and South African authors and role models in the literary world. One thing that struck me immediately from the report was the lack of reading of our boys. While this is certainly a sign of the times with all of us digesting massive amounts of information, we usually do so in smaller chunks of text from the internet and social media. We need to encourage our boys to read books more and to develop a love for reading.
We are looking, as a team of focus group leaders, at practical ways of showing our commitment to transformation at Bishops. It is all very well, and right, to set the tone in terms of overall policy and thinking which guides all our thinking, but we need action too. We need to show our commitment to change. We are releasing a video shortly that will sum up our transformation progress but I also ask parents who have any practical ideas for us to show who we are now and where we want to go, to send me their ideas for discussion and possible implementation. Let us put theory and thinking into practice.
The Council held a year-end function recently at which we had an opportunity to thank those who have given so much of their time and expertise in support of the school. These women and men have helped tremendously and I extend my personal thanks to them all – Council members, PA members, sub-committee members and many others. I also thanked our staff who were there for their continued devotion to our boys and for the work they do to help them in their personal journeys.
We are often on the lookout for parents who are willing to help, in whatever capacity whether it be as members of the PA or Council. This requires a great deal of time in voluntary service to the school but is so important, particularly at Council level, to have good people to ensure good governance. We are constantly looking at succession in terms of members and particular areas of skill and if there are any parents who would like to volunteer their services for future consideration, please reach out to us through the Chair of Council, Mr Simon Peile, at chairman@bishops.org.za and offer your help.    
Covid
I can report with much happiness (and optimism!) that we have no cases of Covid in the school and no-one isolating as a result of a Covid contact. Long may it last! We will be undertaking a survey of our boys in College to see what the extent of the vaccination programme for 12-17 year-olds has been. This is entirely voluntary and anonymous but will give us data on the numbers of vaccinated children. We remain convinced that the vaccination of children is the responsibility of their parents who need to make their decision based on available information. 
Final Thoughts
We hope to be able to give you some news shortly on the process we are undergoing as a result of the recent podcasts and will do so as soon as we are able. I urge parents to, once again, trust a complex and difficult process and not to make assumptions without full knowledge of all the facts.
We have a joint responsibility to look after our children, as parents and as a school. When we work together, it reduces conflicting messages and shows our boys a united approach to their development. As a school, we take this responsibility very seriously and will not make decisions that could in any way cause our boys harm.
They say it takes a village to raise a child which means that we all have to make tough decisions sometimes. Decisions our children may not like but which we know are in their best interests. We give our children cell phones without necessarily realising the enormous power of the device and how it can influence the life of a young, developing mind. We must ensure our children use their devices responsibly. The access children have to information is quite astounding and the ease of connection with others often very valuable, but with this access and ease comes complications. They could be communicating with unsavoury or inappropriate people. They could themselves be using inappropriate language and sending unacceptable material. They could be accessing the vast amount of pornography that exists in cyberspace and getting the wrong ideas about sexual behaviour. As parents, we need to help our children and I would advocate that parents make sure their child knows they, the parent, can access the child's phone at any time. And I suggest you do so, particularly with younger boys. This is not an invasion of their privacy. This is a means of protecting them from predators, showing them what is appropriate and allowing them to learn how to use this resource wisely and responsibly. This is not an easy thing to do but who said parenting was?
I wish you all well for the last few weeks of the school term and hope that you are enjoying the summer weather in this beautiful city of ours.
There are many times when we feel overwhelmed with a personal or professional challenge and so I close with some words of comfort I read recently that resonated with me. It helped give me perspective and understanding in a difficult time.
"One day the mountain that is in front of you will be so far behind you it will barely be visible in the distance. But the person you became in learning to get over it? That will stay with you forever. And that is the point of the mountain."
Kind regards
Antony Reeler
Principal