Hockey
These are the 4 Bishops boys selected to represent the Western Province Boys Hockey U18A side at the South African Nationals to be held in June.
They are from left to right: Sebastian Le Grange, Brett Horn, James Flint and Daniel Neuhoff.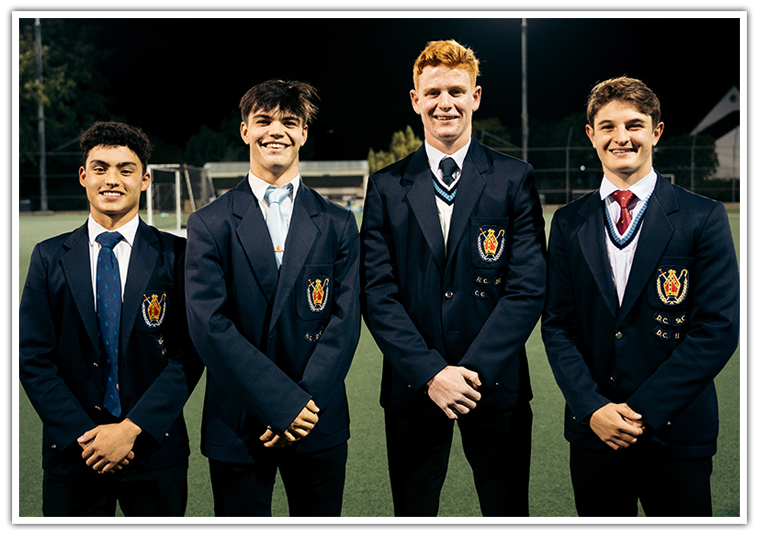 U16 WP Teams
Mu'aath Ganief
James Grieve
Andrew Raubenheimer
Robert Veldtman
U18 WP Teams
James Flint
Brett Horn
Sebastian Le Grange
Daniel Neuhoff
As a part of their World Cup preparation, the South African women's hockey team will take on our Bishops 1st XI hockey boys.
Join us on 2nd June at 17h00 at the Woodlands to watch this fun encounter!
Rugby
Well done to the following boys who have been selected to take part in the Craven Week. We wish you all the best of luck.
Shaywan Blankenberg
Adam de Waal
Ronan Dutton
Rupert Holmes
Gilermo Mentoe
Haashim Pead
Fiekie Petersen
Bruce Sherwood
Nicholas Steinhagen
Touch Rugby
Four of our Bishops Grade 9 boys achieved their Western Province colours for Junior Touch rugby. They were selected and played in the 2022 South African Nationals Junior Touch Rugby tournament held in KZN in March this year. WP did very well, coming second to the home team Sharks overall.
The boys who were awarded WP colours are:
Conor Day
Andoni Augoustatos
Cayden Mushonga
Rowan Piorkowski
Two of our boys went on to be selected to train with an elite South African U18 World Cup Nationals squad. During the course of the year, there will be another round of selection to represent South Africa in The World Cup Touch Rugby Tournament to be held in Manchester UK in 2023.
The boys selected for Touch Rugby World Cup squad:
Conor Day
Cayden Mushonga
International Ice Hockey
Well done to Oliver Beek for his outstanding achievements in Ice Hockey!
He plays for the South African U18, and U20 Ice-Hockey team and is the assistant-captain in the U18 team.
The U18 team played in the Division III world championship in Bosnia and Herzegovina. Oliver was ranked 5th in the tournament overall with 7 points. He scored one goal every game, a total of four goals. He was 'Most Valuable Player' in his first international game against Bosnia. The U20 team is preparing for the next world championship in Mexico, in July 2022, which he will participate in.
Locally, he has played for the 'Storms' senior men's team, as well as U18 and U20 Western Province team. The Inter-provincial tournament will take place from the 2nd to the 8th of July, during school holidays. Well done Oliver, keep it up!
Cableway Charity Challenge
Congratulations to Chris Hale, who won the Cableway Charity Challenge with 48 summits in 9 days! He has raised a staggering amount of money and that continues to climb! We are so proud of what Chris has achieved.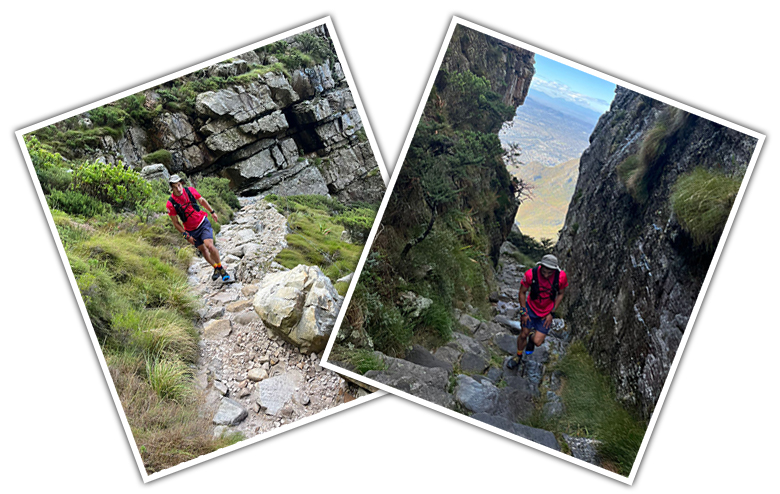 Engineers In The Making
How does one inspire the next generation of engineers?
Apart from our focus on robotics where our members solder, construct and program primo robots, we also grabbed the opportunity to collaborate with the engineering institute SAICE and build some bridges.
Some of our members have dedicated their time over the past weekend to participate in the SAICE Bridge Building Competition at Zutari (Canal Walk, Milnerton) and they performed very well. Congratulations to our amateur bridge builders: Devon Marshall, Nicholas Basson, Noah Macnab, Grant Weich, Graham Seaward, Kieran Hollis, David Lewis, Veer Daya, and Jack Buckham.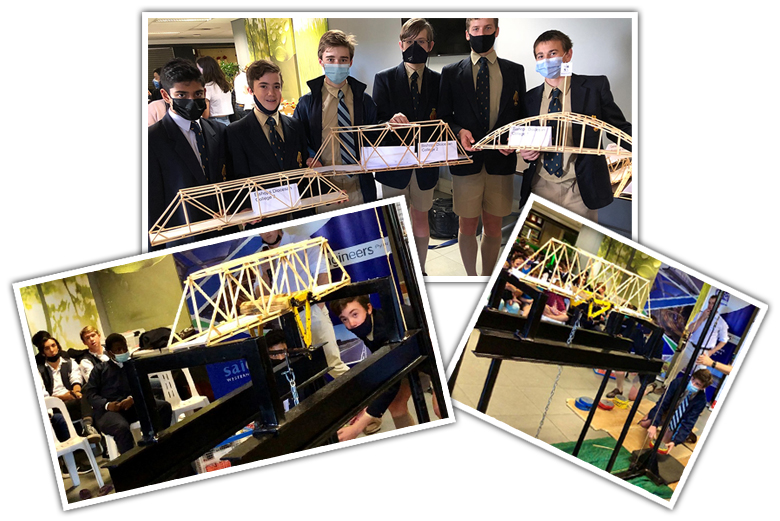 Chess
Bishops A Chess Team won promotion to the A League following a run of five victories in the Cape Peninsula Chess League. Congratulations to Rishay Thakersee, Oliver Hufton, Michael Kruse, Akshay Thakersee and Jeremy Liddle. Rishay Thakersee is the Captain of Chess for 2022.