Culture
Eisteddfod 2022
Thank you to all who made this possible and to those who supported this unique initiative.
Congratulations to Gray House on winning the Overall Owl for Eisteddfod 2022!
Click here to view the photos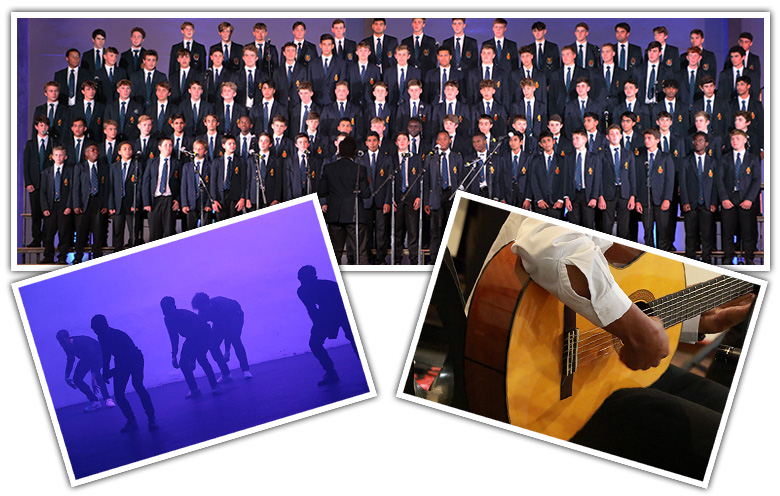 Ben Reid playing at Artscape
Congratulations go to Ben Reid who has been accepted into the Youth Jazz Festival - he is the pianist in a jazz band made up of young students who auditioned for the position several weeks ago. He performed at a concert at Artscape on 18 June - an incredible achievement!
Hockey Provincial Representation
The following boys have been selected for Provincial Representation for Western Cape and Boland regions.
Harry Morgan
For Western Province (Cape Town City Metro)
Michael Mafunda
Litha Mbiko
Luc Dicey

Well done and congratulations for these u14 boys, their coaches and team.
Hockey WP Representation
The following boys have been selected to represent Western Province Hockey:
u18D Zac Heyns and James Raubenheimer
u18C Nicholas Bradfield
u16D Bryn Parry
u16C Thomas Ludlam
Congratulations to these boys on their selection. They have done the College hockey fraternity proud.
Cricket
Our 1st XI coach and OD, Eric Lefson, will be leaving his role at the end of the month, to take up a full-time teaching and coaching opportunity at Hamilton Boys' High School in New Zealand. Eric, having also coached the Wynberg Boys' High School 1st XI for a record 828 games, is a legend of Cape Town and South African schoolboy cricket and Bishops has been the fortunate beneficiary of his wisdom, dedication and sheer passion for the game for the past four-and-a-half years initially as 14A coach (2018-2021) and, as of the start of this year, as 1st XI mentor. Bishops is sad to see Eric go but also excited for him as he embarks upon a new adventure on the other side of the world. Thank you for everything that you have done for Bishops' Cricket, Coach Lefson.
Congratulations to 1st XI top-order batsman, Kashief Joseph, on his selection to attend the Cricket South Africa (CSA) u17 Regional Camp, at Boland Park in Paarl, on the 26th and 27th June. We wish him well at the camp!
1st XI Winter Cricket Tour to Kruger and the Lowveld
A 12-member Bishops' 1st XI cricket side will be breaking new ground during the school holidays care of a nine-day, wintertime, tour to the Kruger National Park and the Lowveld.
The team will compete against HS Menlo Park in a two-day game at the unique Skukuza Cricket Oval, in the heart of the Kruger bushveld, on the 10th and 11th July, thereafter, will travel to Mbombela to represent Bishops at the annual Mozzie Week Cricket Festival, hosted by HS Nelspruit. The team is set to face Centurion; Waterkloof; Potch Volkies and HS Menlo Park between the 14th and 17th July 2022. We wish the boys a fun and successful tour!
Water polo News
Congratulations to Jordan De Sousa on his selection to participate at the FINA World Cadet U16 Mens Water polo Championships, Greece, 21st – 27th of August 2022.
Bishops Rowing Club: Provincial Representation
I am pleased to announce that four of our Bishops Rowing Club members have achieved Western Cape Rowing Colours. It has come with sacrifice, dedication and friendship which all 4 can attest to.
U16: Sebastian Cheminias
U19: Lukas Barnard, Noah Du Randt and Thomas Mason.
Captains Announcement for the 2022/2023 Season:
Captain - Didi Marx
Boat Man - Jett Bacher
Head of Communications - Bradley Calow
Simply Blue
Tickets are on sale for the Simply Blue Reunion Concert on Saturday 20 August at the Baxter, proudly brought to you by Sygnia. Enjoy a line-up of current and past Simply Blue members celebrating 21 magical years of music and memories. The ticket price includes a light supper after the show and a cash bar. Get your tickets here.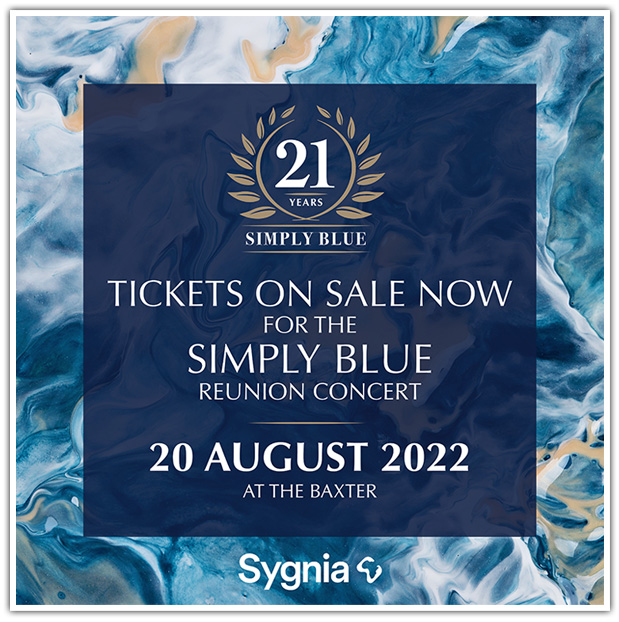 Visiting Exchange Students
We are hosing 8 exchange students this term and we welcome them to Bishops:
Alex Hutchinson from Culford School in England, Joseph Graves and Ollie Currie from Framlingham College in England.
Khoa Tran and Aidan Tsuaturyan from Episcopal Academy in Pennsylvania, Miles Lasser and Cordell Perne from Kents Hill School in Maine, and Brody Schrepfer from Gilman School in Maryland.
13 Year Tie
It gives us enormous joy watching boys receive their 13-year tie, as they have completed their entire educational journey here with us at Bishops.
| | |
| --- | --- |
| Jaytee Abrahams | Thomas Maurel |
| James Barrett | Zaminkosi Moyo |
| Michael Beaumont | Daniel Neuhoff |
| Oliver Beek | Sebastiano Panieri |
| Ismail Bhorat | Alessandro Papa |
| Nicholas Bradfield | Kiran Pillay |
| Luca Broggian | Bryn Ressell  |
| Jared Chu | Rodinis George |
| Reyne de Klerk | Ronaq Sayed |
| Haydn Dempers | Samuel Schluter |
| Ronan Dutton | Tyron Slauck |
| Murrough Epstein  | Karl Smit |
| Kian Gounder | Ethan Smith |
| Conrad Green | Dean Sneddon |
| Axel Harrison | Sebastiaan Terblanche |
| Bryce Herbert | Rishay Thakersee |
| Suhail Janoodien | Daniel Thom |
| Mogammad Johaar | Oliver Thom |
| Dieter Karlein | Trae Turner |
| Robert Kotze | Timothy Van Heerden |
| Thandolwethu Kumalo | Luke van Wyk |
| Aidan Lotter | David Wharton-Hood |
| Benjamin MacFarlaine | Thomas Withers |
| Nimba Mahlati | |