Water Polo
Our junior teams have had a wonderful start to their season.
The U14A team brought home the gold medal at the Rondebosch tournament over the weekend of 22 – 25 September. They topped their pool by winning all 7 games and then comfortably progressed to the final to come up against the hosts, Rondebosch. After a slow start to the final, the boys displayed incredible strength of character to fight their way back into the game which ended 7-7 after full time. The boys showed unbelievable composure to win the penalty shootout and claim 1st place at Rondebosch tournament for the first time. Michael Mafunda was named goalkeeper of the tournament and Matt Fenn was named player of the tournament.
The U15A team played in the Ian Melliar Cup hosted by Wynberg over the same weekend. They finished 2nd in their pool winning 3 from 4 games, only losing to Selborne College. The team grew in strength with each game and won the next 3 playoff games, beating Grey High School 6-3; Reddam House 7-6 in the Quarter finals; then Paul Roos 5-4 in the Semi-finals, to advance into the final. They came up against Selborne College in the final for what was a very tense and low scoring game which went the way of Selborne in the end. The team brought home the silver medal with Daniel van den Heever making the tournament team and Alex Laspatzis being named goalkeeper of the tournament.
Both teams have done us proud!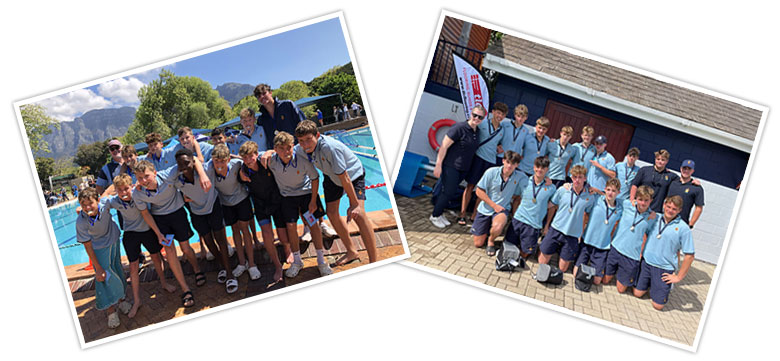 WP Water Polo Selection
Congratulations to the following boys on their selection to WP Water polo teams:

U14A
Matthew Fenn
Michael Mafunda
James Malan
U15A
Noah Edmunds
Daniel van den Heever
U15B
Christopher Du Toit
Jake Fenn
U16A
Ross Walker
Thomas Truter
Alexander Smit
Ross Stewart
U16B
John Bos
Bryn Parry
Cameron Moon
U19A
Timothy van Heerden
U19B
Benjamin Hatty
Trento Lambrechts
African Relations Society: New Leaders for 2022 - 2023
We would like to congratulate the new chairperson and deputy chairperson of the African Relations Society as well as the new committee.
Chairperson: Ayanda Bonoyi
Deputy Chairperson: Lutho Cutshwa
Committee members:
Gilermo Mentoe
Paballo Magadla
Xhanti Ngxangane
Christian Steward
Cricket
Congratulations to the following 15 Bishops boys who, after attending 15 hours worth of midweek evening lectures during August and September, wrote and passed, the Cricket South Africa (CSA) Level 1 umpires exam.
They are now qualified to officiate provincial-standard U19 matches.
Well done to these boys:
Andoni Augoustatos
Nicholas Axten
Joseph Bolus
Adam Diggle
Jack Gomes
Benjamin Koenig
Adnaan Lagadien
David Lewis
Noah Macnab
Singalakha Mayoyo
Shankara Moodley
James Robb-Quinlan
Samuel Stavely-Alexander
Kyle Stirk
Alex Tadross
A special mention to Mr Nzuza who also passed the exam.
Holiday Cricket Tours
There are four Bishops cricket sides set to depart today (Friday) on holiday tours, we wish them well for their respective tours:
1st XI is travelling to East London to participate in the annual Cape Schools Cricket Week hosted by Selborne College.
U17As head to Michaelhouse, in the KZN Midlands, to play five matches against upcountry opposition.
U15As will be competing in the Grey High School Colts Cricket Festival and have matches scheduled in Gqeberha and Makhanda.
U14As will play in the annual Charl van Rooyen Cricket Week hosted this year by Affies in Pretoria, and have four tough matches v Johannesburg and Pretoria-based opposition ahead.
Interhouse Soccer
Spirits were high as the houses battled it out down at Lutgensvale to see who will lift the Interhouse Soccer trophies. In the senior finals, Kidd played School and Kidd House walked away as the Senior Interhouse champions. The juniors had a closely contested game that came down to penalties and White House took the win over Ogilvie. Well done to all houses and thanks for playing in positive spirits.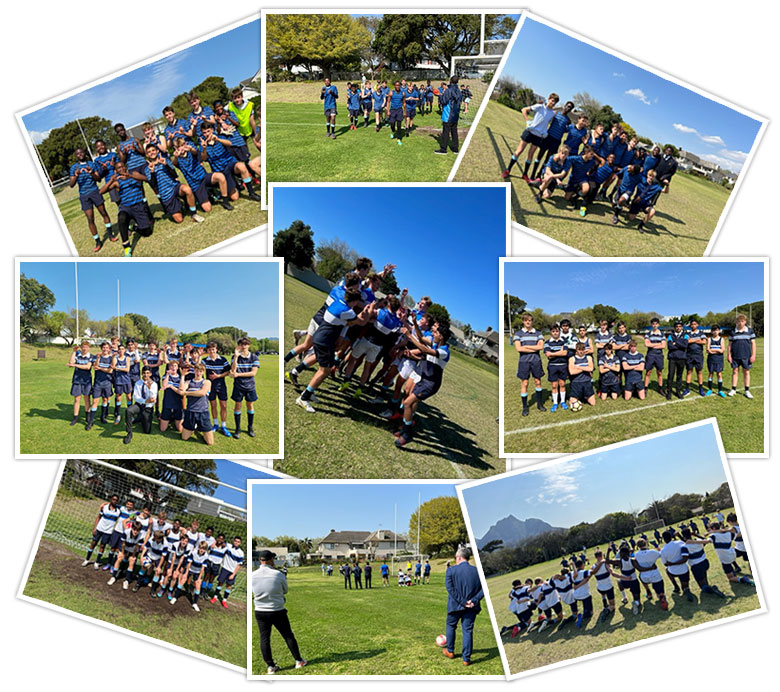 Interhouse Surfing Competition
The 2022 Interhouse surfing competition was held on Saturday 17th September at Blouberg Beach in 3-4 foot offshore conditions that proved to be quite challenging.
After the initial round of heats, the two finals were held.
Junior Final
William Prestage (Birt House) and Sebastian von Bormann (Ogilvie House)
Winner: Sebastian von Bormann (Ogilvie House).
Senior Final
Kai Zander (Birt House) and Josh McDonald (White House)
Senior winner: Kai Zander (Birt House)
The overall house points were as follows:
Fifth: School House
Fourth: White House
Third: Kidd House
Second: Ogilvie House
First Place: Birt House who are awarded the surfing trophy for 2022.