Dear Parents

A warm welcome back to the final term of 2021. Despite all the challenges, this year has really flown by.
The Pre-Prep has made two extra promotion positions available from 2022. We are delighted to announce that, Mrs Carmen van Zyl has been appointed to take a leadership role in Grade N and R and Mrs Liz Daames in Grade 1 and 2. We congratulate these two ladies and really look forward to 2022 when we will all work together to make the Pre-Prep an even more dynamic and wonderful school. They will however still remain class teachers in their grade.
We are so excited to be able to expand our sport and extra mural offering a little. Because we have to keep our groups so small inside, many venues need to be used and this is often tricky when trying to find spaces for everyone. Thank you for your understanding and for signing up timeously. We will walk across to morning swimming this term as despite the heat pumps warming the pool. Thank you to Mrs Anstey for managing this process.

Office bearers were voted for at the first PA Committee meeting and the Committee has decided to co-opt two further members. The Committee is now as follows:
Delene Mark (Chair)
Ettie Chahwahwa (Treasurer)
Daniela Wakeford (Secretary)
David Dalling
Nida Hendrickse
Zanne Horrell
Brian Khoury

We wish Ms Anstey a wonderful birthday on Monday 11th, Ms Manyela a very happy birthday on Thursday 14th and Mrs Catherine Rheeder on Saturday 16 October.
Today was Mrs Fraser's last day at school before welcoming her new little bundle of joy. We wish her well as she spends some family time at home.

Kind regards



SHARLENE GROOM
HEAD:PRE-PREP
| | |
| --- | --- |
| | DIARY DATES |
Monday 11 October

Pizza Friday form expires



The link will be closed on Monday 11th October at 10h00, after that you will no longer be able to order pizza for your son.

Please if you haven't orderder yet,

Click here

for the Pizza order link.

A gentle reminder that this is only open to boys from Grade R - 2

Friday 22 October

Team Photos

All Grade 1 and 2 boys are requested to come to school in whites. We would like to take sport photos, weather permitting.
| | |
| --- | --- |
| | TAKE NOTE |
Neale
The Neale Analysis of Reading Ability is a comprehensive assessment of reading ability aimed for use with learners aged 6 to 12 years. The test is designed to assess oral reading ability in terms of reading rate, accuracy and comprehension. This assessment, which is administered by one of our BSU staff, is done with our Grade 1 and 2 boys this term in order to assess their ability and progress in reading. If your son mentions that he has done this assessment, please know that it is for our moderation and monitoring and a way to help us put better structures in place regarding reading.
| | |
| --- | --- |
| | PRE-PREP PRAYER GROUP |
Remembering Archbishop Desmond Tutu
Yesterday we celebrated the ninetieth birthday of South African icon, teacher, activist and spiritual leader, Desmond Tutu. Desmond Tutu is a South African Anglican archbishop who is known for his opposition to apartheid in South Africa, for which he received the Nobel Prize for Peace in 1984. Known as the voice of the oppressed he was an outspoken critic of apartheid, injustice, and freedom then as well as now. Speaking truth to power with courage and a firm conviction. The name Desmond Tutu resonates profoundly with people all around the world as he is revered as a "moral voice" and someone who speaks with gravitas on a range of issues. He's life epitomize forgiveness, reconciliation, nonviolence, peace, and justice with a vision of a world transformed by love, hope, compassion, and kindness. The Desmond Tutu foundation continues in his legacy, to inspire young people to build a world of peace within themselves, peace between people, and peace among nations.
Some words of wisdom from Archbishop Desmond Tutu to live by:
"Do your little bit of good where you are; it's those little bits of good put together that overwhelm the world".
"My humanity is bound up in yours, for we can only be human together".
"Without forgiveness, there's no future".
"A person is a person because he recognizes others as persons".
May continue to follow in his way of peace, love and truth in our words and actions.
| | |
| --- | --- |
| | GENERAL INFO |
Grade 2 campout

The Grade 2 Father and Son campout is always a highlight of the year and one that the boys talk of for a very long time. Last year we were unable to have this event because of covid restrictions so we are extremely excited to be able to add it into our calendar again. Notification around the details have already been sent out. Thank you to the dads who are assisting with this.
Chapel

We are all very excited to be able to gather together in the Memorial Chapel once again. This has not happened for a long time but moving to Level 1 has allowed us to gather in larger groups.
7am Screening
If there are any parents who are able to join our screening team from 7 - 7.30am, please would you email bmanyela@bishops.org.za to be added to the list. Our list has diminished somewhat and we would really appreciate some extra help during the mornings.
| | |
| --- | --- |
| | HIGHLIGHTS |
Grade N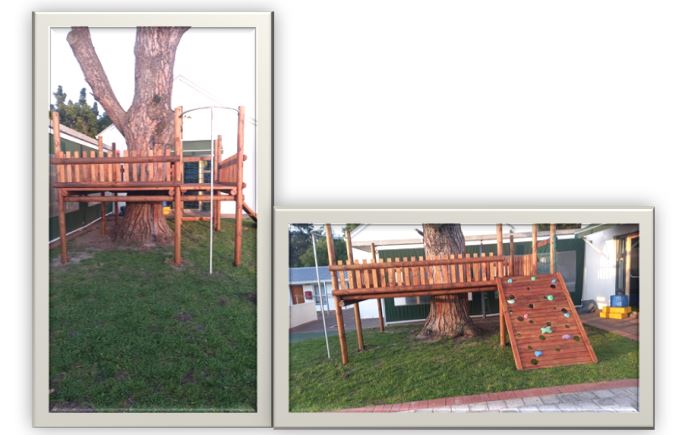 The Grade N area has an additional "tree house" for the boys to play in. They are so excited to be above the ground and this has been a wonderful extension of the beautiful area they already have to play.
Welcome back!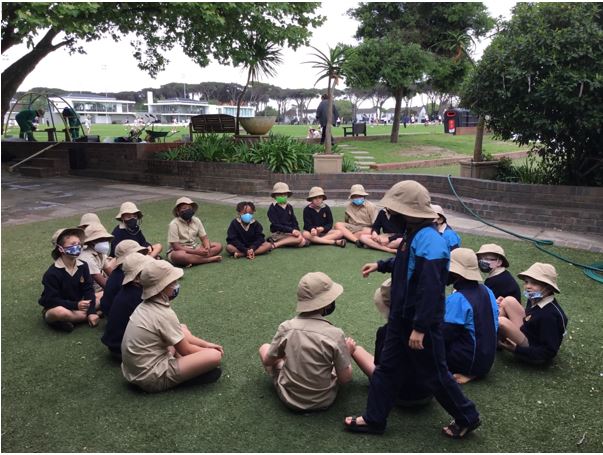 We are happy to be back for the forth and final term of grade 2. My how we have grown! We have learned and played so much this year. Although we have had some challenges along the way, we have started the term off with gratitude. We are so grateful to have been in our classroom and at school with our friends for most of the year despite COVID and it's restrictions, and look forward to a term of lots of hard work, fun, games and laughter.
Grade R Fairy Gardens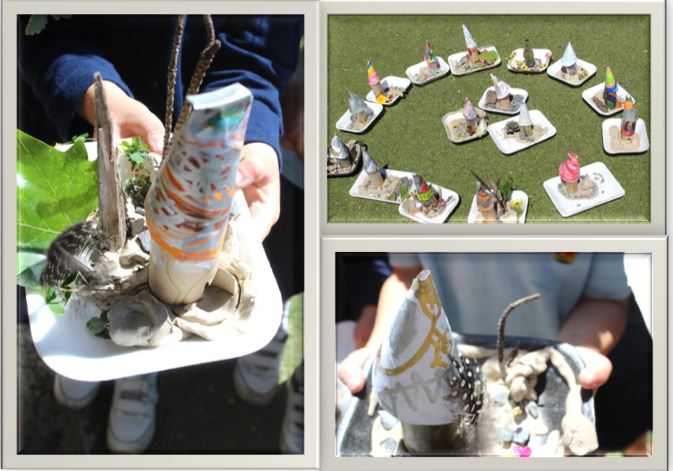 The Grade R boys finished off the Letterland letters with Firefighter Fred. This led to many stories about firefighting, fire safety and what you would save in case of a fire! On a lighter note, we decided to forage for natural bits and bob to add to a Fairy Garden. Their imaginations ran wild on deciding what a little twig or stone could possibly be for a fairy or gnome! Such inspiring creative minds!
Back to Chapel



We are all delighted to be back in our beautiful renovated chapel.
BISHOPS PRE PREPARATORY SCHOOL
Campground Road, Rondebosch, Cape Town, 7700
Phone +27 21 659 1037 | Fax: +27 21 659 1922